Columbus Treppen and LAMILUX present their latest global innovation
---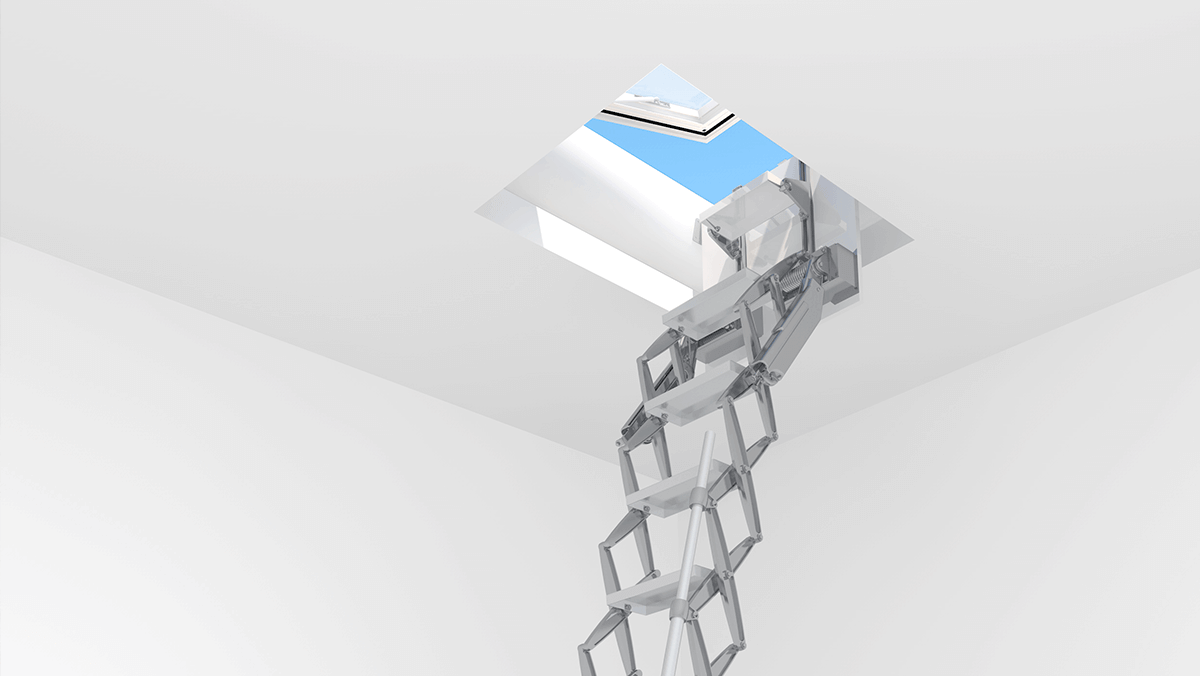 The attic ladder and staircase manufacturer Columbus Treppen GmbH, part of the Roto Frank Group, and the LAMILUX Heinrich Strunz Group, a leading provider of daylight systems, have embarked on a unique collaboration. Together they have developed a new and innovative solution: They combined selected LAMILUX skylights with Columbus' concertina ladder to provide easy roof access. Columbus Treppen and LAMILUX are the first global suppliers for this simple combination solution which entails shorter planning times for the construction of roof access hatches. The concertina ladder is compatible with the LAMILUX CI System Rooflight Dome F100, LAMILUX CI System Glass Element F100 and the Type F Glass Elements of the Upper Franconian daylight system specialists.
"Our product development has always been characterised by finding the best solutions for our customers from the trade and industry sectors, as well as for consumers", states Markus Röser, Managing Director of Columbus. Until now, there was no single solution for accessing flat roofs via skylights or flat roof windows which we or our customers were satisfied with." David Plaetrich, daylight systems Sales Manager at LAMILUX, is highly confident of the outcome of the joint project: "We also recognised the need for a simple roof access hatch and have now developed an innovative solution."
Both development departments have been collaborating to come up with the perfect flat roof solution which allows for high levels of daylight incidence through the skylight while granting easy roof access. In addition, the solution is both safe and uncomplicated to assemble and install.
Modular components offer the optimal solution
The result is an innovative combination of a concertina ladder and a skylight. The solution consists of one of the energy-efficient LAMILUX CI Systems which, in a few simple steps, is supplemented by a Columbus concertina ladder. Both components are assembled on site and integrated into the roof as a complete system. The solution is easily customisable and available in different lengths, widths and colours, as well as various stair heights and inclinations. The combination solution also features the usual LAMILUX CI System product characteristics such as energy efficiency through increased airtightness and an absence of thermal bridges, unhindered rainwater runoff and a wide variety of glazing options.
The synergy of both companies' core competencies has resulted in a combination of two products providing both homeowners and users of industrial and administrative buildings with a simple and practical roof access hatch. This minimises the planning work required for such a hatch. The skylight-ladder combination created by Columbus Treppen and LAMILUX offers a complete solution with nearly limitless possibilities.