LAMILUX opens up sky views at a five star hotel in Zanzibar
---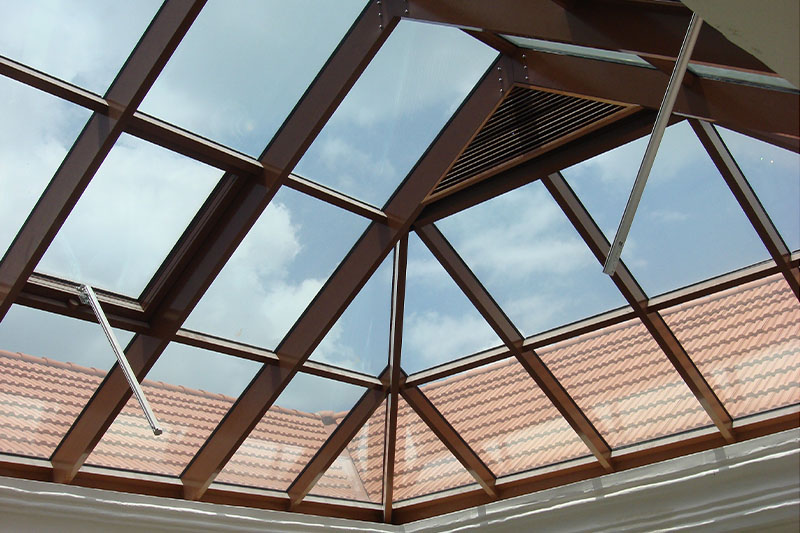 Where today the Park HYATT Hotel Zanzibar shines with modern splendour was, until a few months ago, still an ageing building – under a preservation order but very much in need of restoration. The five star hotel that has emerged in Stone Town is now one of Africa's top hotels. It is impressive on account of a combination of old building features true to the original, modern materials and innovative daylight structures by LAMILUX, the Rehau-based daylight specialists.
The bright and welcoming lobby area is composed of a marvellous old building whose old bricks were reproduced in Germany and used again. The building roof is borne by a wooden structure restored in the original, which was previously covered with sheeting and denied the room completely of daylight from above. Now, a pyramid-shaped rooflight dome sits proudly atop – the eye-catcher of the entrance area. The square LAMILUX CI System PR60 glass pyramid has a surface inclination of 40°. With its length of 3 x 3 metres, it brings the weight of the structure up to an impressive 612 kilogrammes.
Architect Kerstin Uckrow from TradeCon International UG presented her proposal in the form of a model: "I arranged for LAMILUX to make a true to scale model of the lobby featuring the prominent rooflight dome. The clients should get a solution that they can touch and imagine what effect the structure can have."
However, it is not only the effect but also the insulation that plays a key role in Zanzibar: It is not the heat that needs to be kept in the building, but rather the coolness of the air-conditioned rooms. The extruded aluminium profiles of the structure are thermally separated by means of an optimised insulation core and sealing system. A circumferential, external eave flashing provides additional insulation as does the high-quality solar protection insulating glass with a light permeability of approximately 46 percent. The greenery of the steep roof with Japanese grass fits harmoniously into the overall design.
The conditions around the building site itself were the biggest challenge: Although Stone Town is located only roughly six kilometres from Zanzibar's airport, the roads are narrow, trucks rare and cranes scarce. LAMILUX supplied the structures, some of which were already installed, along with the high-quality glass. On site and on the roof, the elements were put together by in-house experts.
This meant that an additional 1.2 x 2.2 metre high LAMILUX glass pyramid and two LAMILUX hipped roofs, also of type CI System PR60, were installed on the hotel building as part of an order volume of roughly EUR 130,000. LAMILUX CI System ventilation flaps, which are driven by a 24 Volt motor opener with a lifting force of 1000N, provide appropriate ventilation. Even the smoke and heat exhaust vent system as per DIN EN12101 is activated by it and ensures that the hotel guests and employees enjoy comfort as well as safety.