The world's lightest refrigerated vehicle body
---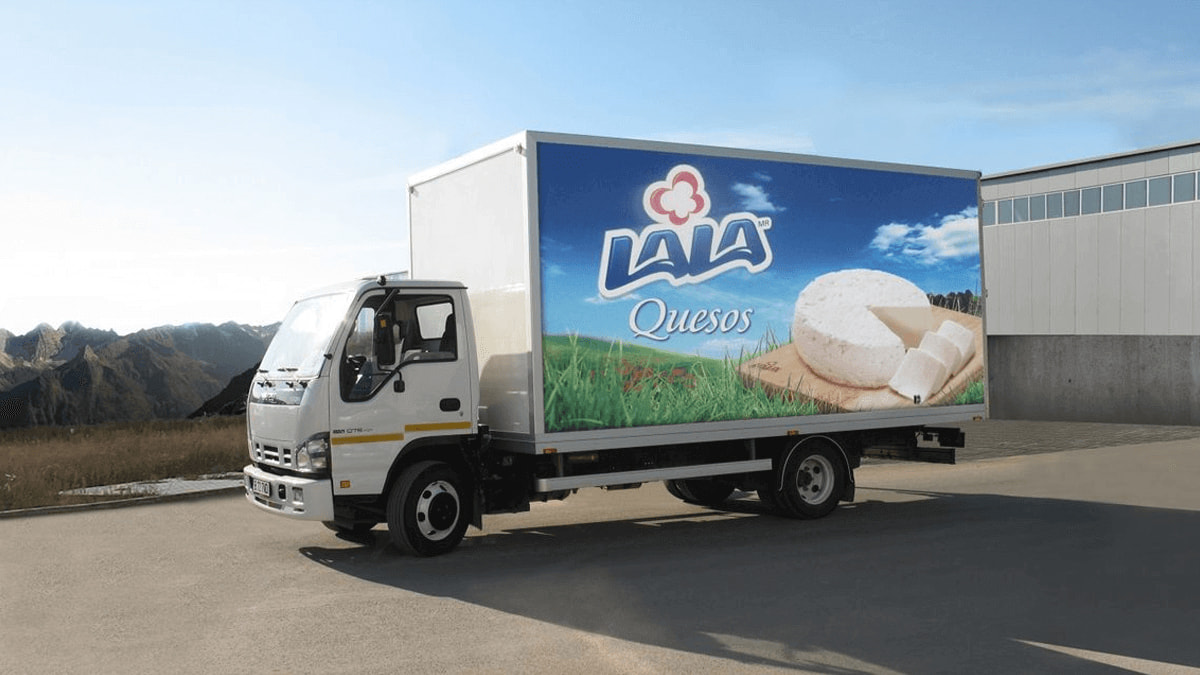 A lightweight design based on carbon-fibre-reinforced composites is making waves in the commercial vehicle sector. The structure of 'the world's lightest refrigerated van' is currently attracting great interest. A VW van with a refrigerated body, this vehicle features wall face sheets which are made of carbon-fibre-reinforced material manufactured by composite producer LAMILUX.

The Team Composite AG – TTT, a company based in Stade, near Hamburg, initiated the project to design and build an extremely light refrigerated semi-trailer made of carbon-fibre-reinforced polymer (CRP). A breakthrough in lightweight design has been achieved with a very light, yet stable structure. TTT has already been awarded the Logistics Initiative Hamburg's Logistics Future Prize 2014 for the development of this prototype.
Innovative lightweight construction increases haulage capacity
Although the design is still being developed as part of a study to produce special and conversion solutions for VW vans, its technical implementation and significant advantages have already been demonstrated: the 3.5-ton vehicle can carry 1.5 tons, the first time such a high payload has ever been achieved. This is due in no small part to the lightweight body structure made of LAMILUX carbon-fibre-reinforced composite. 'The haulage capacity has increased by about a third compared to conventional refrigerated vans,' affirms Ria Kaiser, CEO at TTT.
Besides its enormous weight reduction, the new carbon structure also impresses thanks to its insulation qualities. As it features vacuum heat insulation, up to 60 percent less energy is required to keep the temperature low inside the van body. TTT now aims to finalise the innovative vehicle design concept ready for market launch.
The new refrigerated van is currently being tested by the Swiss wholesale company Coop. The trial produced impressive results in the first few weeks: the innovative lightweight structure allows the new vehicle to visit 54 percent more clients per delivery round, thereby producing 'an even more sustainable, more reliable approach to work practices.'
Light, food-safe, hygienic
LAMILUX materials are already used in refrigerated transport the world over. An integrated, temperature-controlled system is required when transporting foodstuffs. Refrigerated truck bodies with fibre-reinforced polymer panelling create optimum conditions for such systems. The ultra-light, extremely sturdy composite materials serve as interior and exterior face sheeting in sandwich elements for roofs and side walls. Produced by German manufacturer LAMILUX, the fibre-reinforced polymers excel, above all, thanks to their low thermal conductivity and their food-safe qualities verified in tests. These materials thus offer great advantages when it comes to certifying refrigerated truck bodies as per the HACCP (hazard analysis and critical control points) standard.
Placed in extended contact with foodstuffs, LAMILUX's Woven Roving 48% Plus SH, for example, passed all the tests based on the HACCP principals. GRP interior facing sheets in refrigerated vehicles are thus harmless when in contact with foodstuffs over a long period of time. Also food-safe certified, LAMILUX composite plastics are also suitable for short-term, indirect contact.