New Flat Roof Exit with one flap
---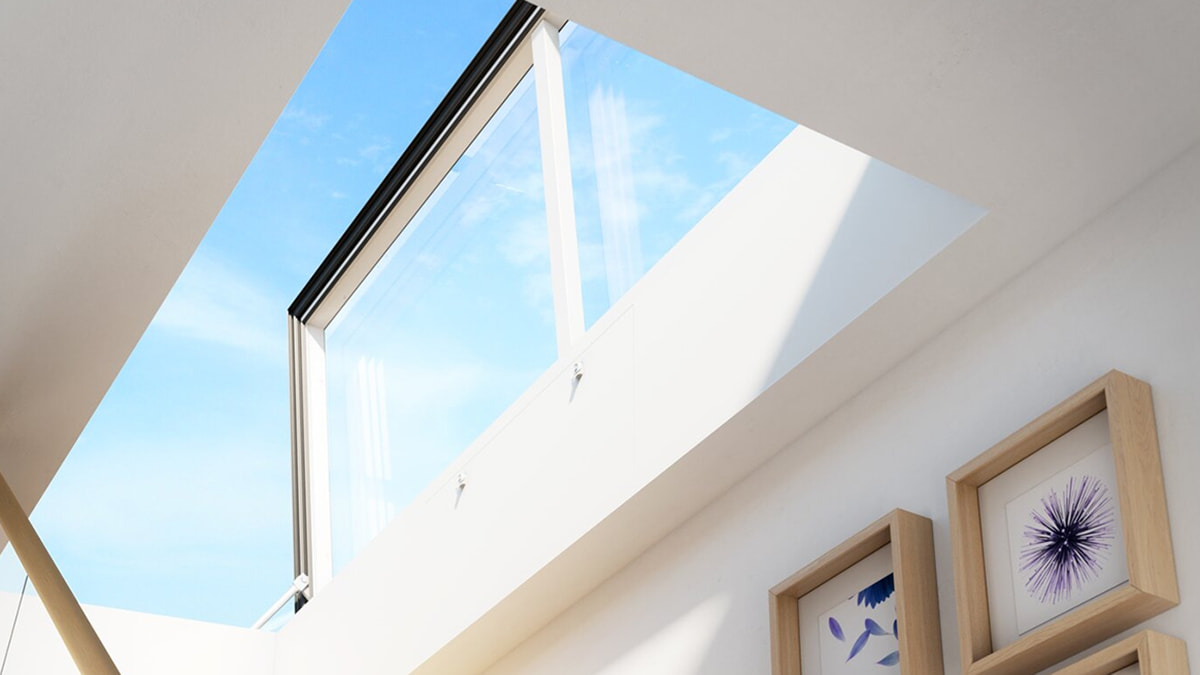 What for some is the garden, for others is their roof terrace - at best with a direct and comfortable access. LAMILUX now has a new third flat roof exit in its repertoire, which is even more luxurious and space-saving.
The LAMILUX Flat Roof Exit Comfort Swing opens its 3 respectively its 3,5-meter-long glass element hydraulically by using a key switch. The exit folds open like a horizontal door and opens up the 1 meter wide path to the roof. This saves a lot of space on the terrace and is also very quick: the element only needs about 25 seconds to open by 84 degrees.
Visually, the border frame has the look of a metal surface and attracts attention as an architectural highlight. The aluminum profiles and the reveal surface can be painted in all RAL colors. Since the panes and frame are jointed flat and the element is inclined at five degrees, the closed skylight creates a stepless water drain. It thus cleans itself of even the largest dirt and reliably brings a large amount of daylight into the attic.
Safety is standard in the product family
Nevertheless, the pane, consisting of a three-pane insulating glazing, is fall-resistant and can only be walked on a limited extent for cleaning purposes. As an additional safety feature, a light barrier is installed as standard which prevents the closing of the element as soon as it detects something in the entrance area.
The other two flat roof exits from LAMILUX open laterally by moving one or two flaps horizontally. However, all three products in this family have one thing in common: They are delivered completely pre-assembled to the construction site, lifted onto the roof by a crane provided by the customer and then installed swiftly and easily. This minimizes the risk of errors and saves valuable time – both for the fabricator and for the apartment user who finally wants to use his roof terrace.