Are you lacking a sparkling idea? Would you like to expand your product range with a real bestseller? Or are you looking for the final impulse to found a start-up? A group of students has now demonstrated how it works and developed three ideas made of glass-fibre reinforced plastic (GRP) that have the potential to become real bestsellers with a little ambition and the right business plan.
Investor searches, project management and plastics production: 14 high school graduates took a brave step into the lion's den with their start-up ideas. Three truly impressive Do-It-Yourself projects have emerged: A skateboard, a modular kitchen and a mobile loading ramp. But the students had to overcome many hurdles and learn how to deal with setbacks before it was time to present the finished ideas to a large audience.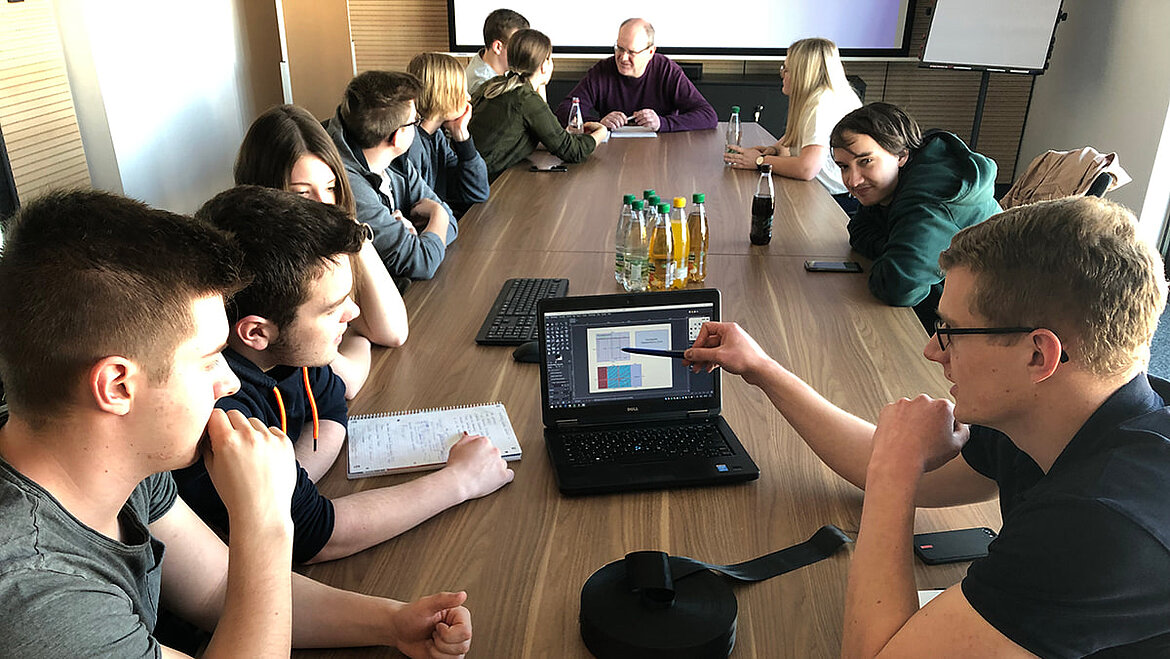 Without LAMILUX as a cooperation partner, students would probably have never come up with the idea of developing innovations made of GRP. If they had considered plastic before, they would have only thought of PET bottles or Lego bricks. However, after a tour of the LAMILUX production halls and a subsequent workshop with an application engineer, they quickly realised that plastic has much more to offer. The students were particularly fascinated by the use of GRP in the construction industry. Even entire mobile homes are made of GRP today. The students were bursting with ideas. A mobile classroom? Furniture for the break room? Why not! Ultimately, they developed a kitchen, a skateboard and a ramp.
Construction of a modular kitchen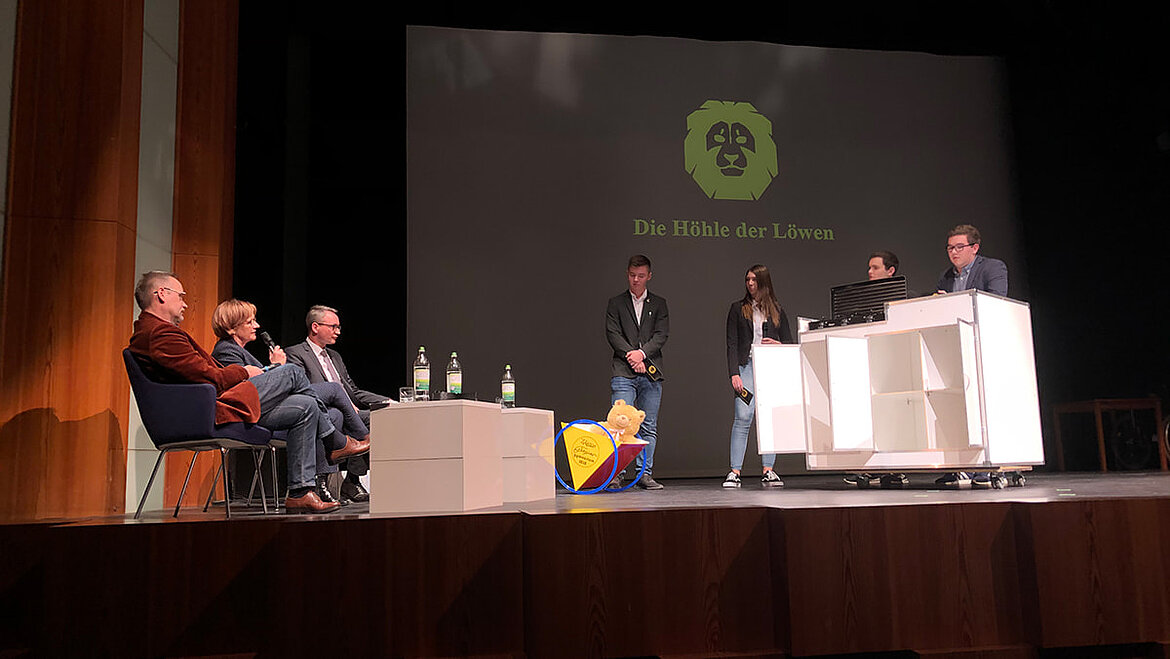 Because one of the students volunteered with the Red Cross and DLRG (German Life Saving Association), he came up with the idea of a mobile kitchen that is easy to set up and dismantle and does not require an external power source. This kitchen can thus be used in crisis areas or at major events. In addition to the individual GRP modules, the basic equipment includes a water tank, a gas cartridge and a hob. The kitchen, which fits exactly on a Euro pallet, also contains enough storage space for basic equipment of tableware and cutlery. Aluminium profiles connect the GRP elements, so that the structure can be assembled very easily and in no time at all. The suitable material in this case was LAMILUX High Impact.
Development of an inventive skateboard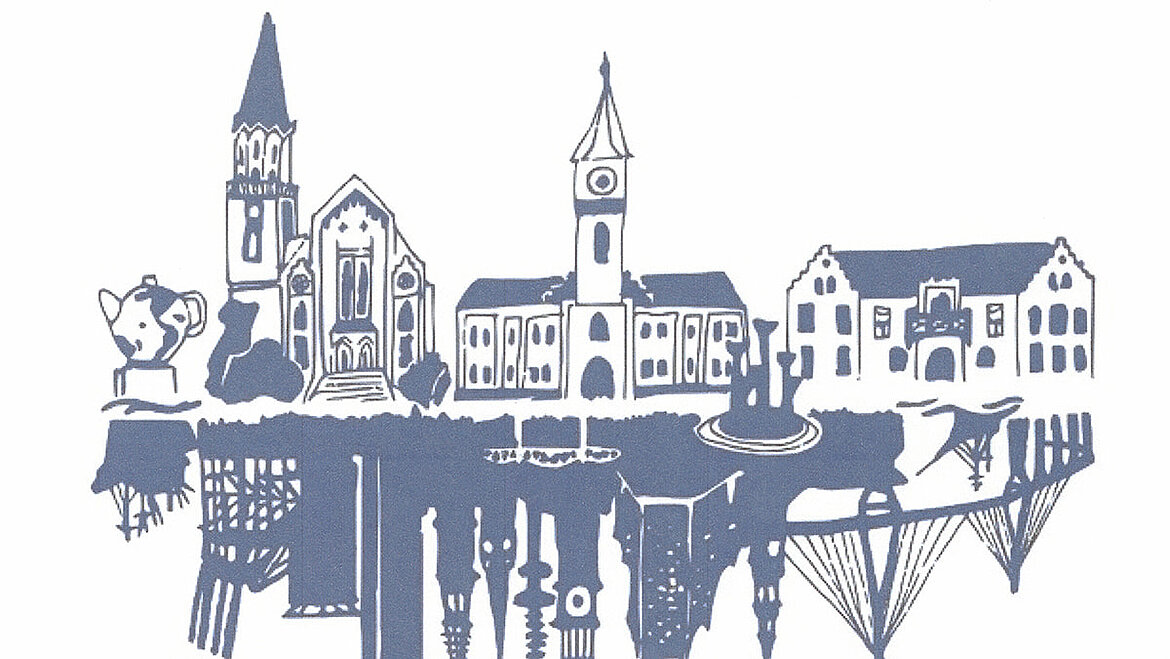 The development of a skateboard was quite fitting, as LAMILUX is also active in the sports sector. However, the idea of developing a customisable skateboard is new. In cooperation with the "Mach MUT" project, which is committed to supporting the integration of refugee children in Selb, the students' hometown in Upper Franconia, the idea emerged of providing all children in the project with an individual skateboard. The prototype shows the Selb skyline, the so-called "Selb-Board". As LAMILUX GRP "LAMIsport X-treme" can be printed on, the children of the project can now build their own board under the guidance of the students in a one-day workshop.
Construction of a mobile loading ramp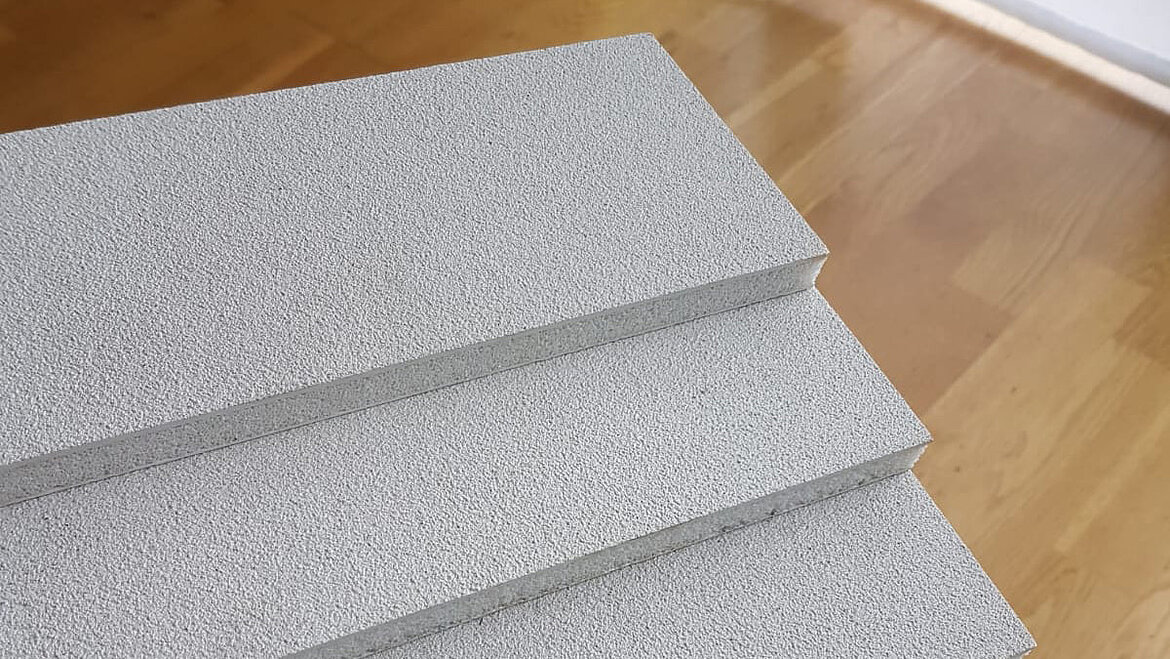 Mothers with pushchairs and older people with walker frames often struggle if kerbs are too high. This is why the students developed a portable ramp. The ramp consists of individual GRP elements which are rolled out and back up with a strap with pulling mechanism. Due to the lightweight of the LAMILUX High Impact material used, the ramp has a very low weight and can therefore be easily transported and assembled by one person. Another target group is shop owners who do not have level access to their business and need a quick, temporary solution. This makes it easier for their customers to enter. Incidentally, the idea for this innovation came to the students in a biology lesson dealing with the armadillo. And people say that students don't learn for the real life.
With GRP to innovation! Would you have thought that all this is possible with GRP? Have you spontaneously come up with an idea of how you too can use GRP? Then just try it out. Order a free GRP sample. If you are not sure what the quality and material composition should be, take a look in the LAMILUX Composites product catalogue. There are no limits to your imagination, as LAMILUX Composites manufactures composites in different strengths and all conceivable colours. Be inspired and create a unique selling point by using GRP.