5 tips for your first holiday with a RV!
In order to ensure that your first camping holiday does not turn into a wash out, but rather an exciting extremely relaxing experience at the same time, we have 5 tips here for your holidays in a mobile home!
What a year we have had so far. Whether it is possible for anyone determines the number of flights which needed to be cancelled? Of course, that was unavoidable. However, we do not want to sacrifice our holidays. Now is the perfect time to take a holiday in a caravan for the first time!
1. Take the time to plan your holiday.
Try not to plan too many intermediate points en route as possible, just to be able to view everything shortly. It is always better to plan your route with fewer destinations, but with much more time at your stop-off points. You can also select the long hiking trip up to the mountain summit or around the mountain lake. If you try to connect as many stops as possible, then your holiday can quickly become a stressful experience — and we absolutely want to prevent that!
Find the parking spaces you want to drive to and reserve your space in advance — similar to booking a hotel room. Parking spaces are in high demand and can be quickly booked out, especially in the high season.
2. Smart packing is the key to success.
We all know the feeling; we come home after a holiday and half of the clothes we had packed were not needed at all. Initially, here are the most important personal documents we really need to have with you — no one likes to be at the checkout and anxiously start searching for their credit card:
ID card or passport
Driving licence
Credit card/debit card
Insurance card
Vehicle documents
Green insurance card for your caravan
ADAC membership card — when you have one
Copy of vaccination certificate
As we have already talked about the right clothes earlier: Think carefully about which activities you have planned outside your mobile home and pack the right clothes for this purpose:
Hiking shoes / comfortable shoes
Rain Jacket
Basic essentials: Socks, underwear, shirts, jeans
Jumper, if it should get colder
Bikini or swimming trunks
Jogging knickers — because nothing is more comfortable than cosy jogging knickers
Don't worry when you could start to get low on clean laundry in the meantime: Many camping areas offer the opportunity to wash clothing for small change! Always try to remember this: Every kilogram counts when it comes down to fuel consumption! The less weight you have on the road, the less fuel you will therefore consume.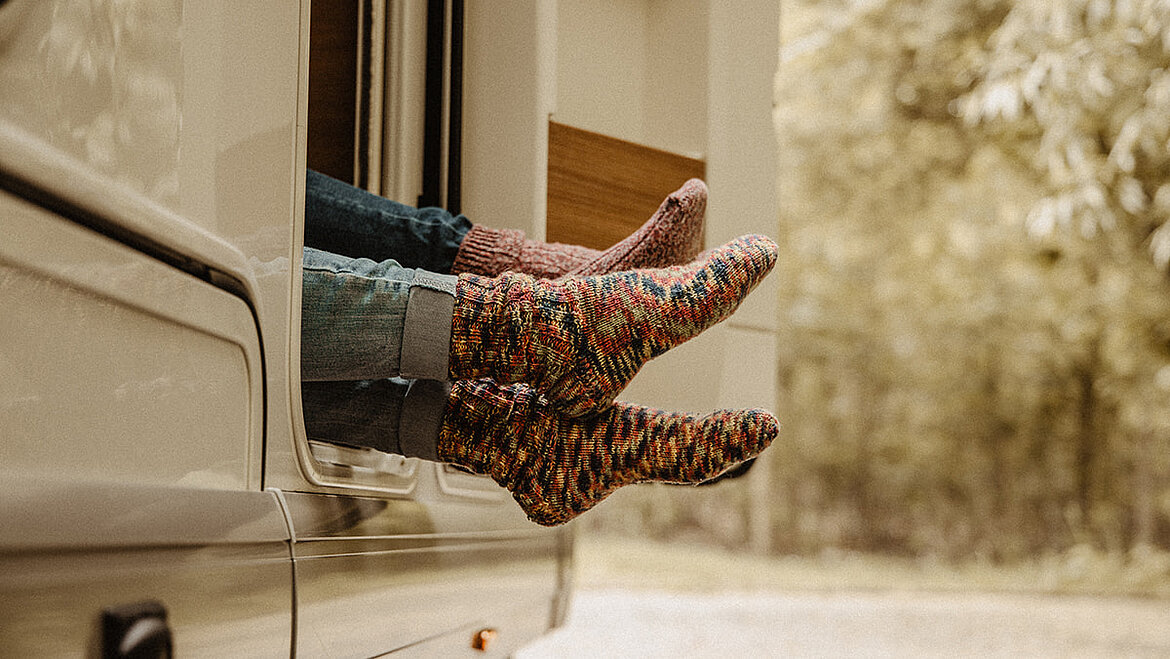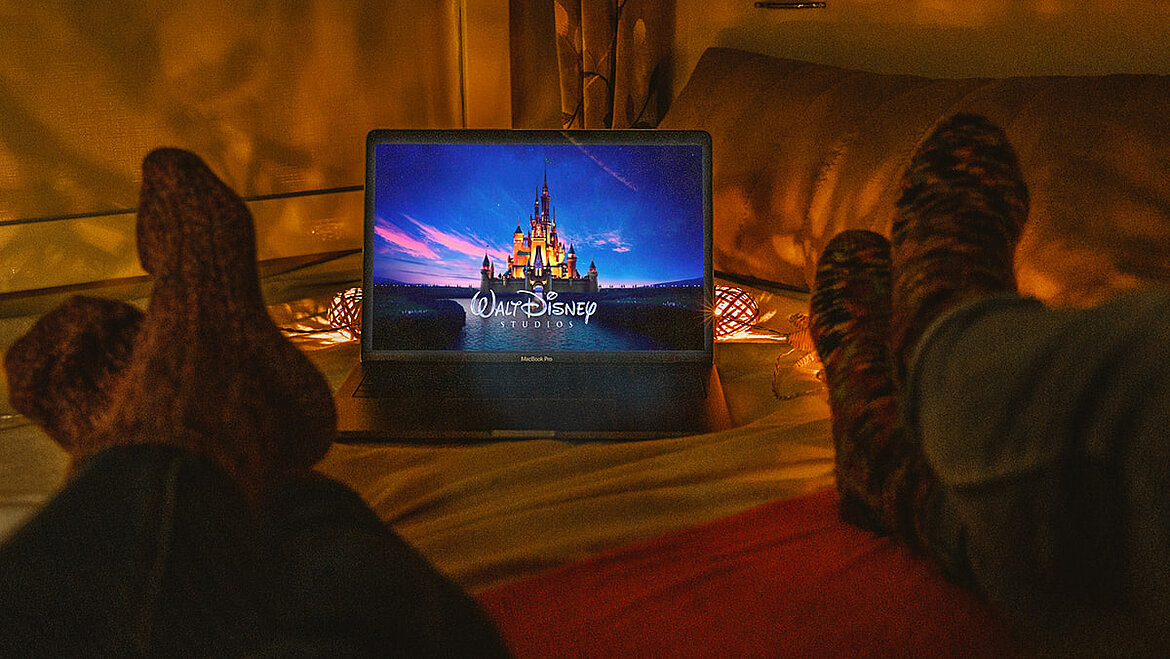 3. Is everything also included in your mobile home?
Always inform yourself in advance about the road traffic regulations in the specific countries to rule out penalties. In Germany, for example, there is an obligation to use high-visibility vests — such regulations are of course also valid in other countries. What should definitely be present in the camper at all times:
Warning triangle
High-visibility vest(s)
First aid kit
Fire extinguisher
Always familiarize yourself with your caravan so that you know exactly where to find, for example, the warning triangle in an emergency. And always control the expiry date of the first aid kit! These things are always good in an emergency:
Spare key
Replacement fuel canister
Armoured tape — always easy to use
Jump start cables
Cable ties
Cutter knife
You can of course extend the list of emergency objects even further. For example, think about the vehicle jack and a wheel wrench, should you ever have to exchange a wheel in an emergency. Or even around a tow rope.
4. Think about outdoor equipment!
Of course, your holiday will not only take place in the camper rather, above all, outside it. Balmy Summer evenings are just the favourite thing to enjoy in the fresh air with a view to the lake or the mountain peaks. And you should always have a bit of equipment at hand, especially for these outdoor evenings or days. Because not every parking space provides sufficient seating space for dinner. In addition, you probably prefer to sit directly at your camper rather than 250 m away from it:
Folding chairs and folding table
Gas cooker
Camping grill
5. The essential basic equipment for holidays in a caravan.
Try to remember here again: The lighter the vehicle, the lower the fuel consumption! You do not to take a cabinet full of canned goods or 5 kg sacks of rice with you. You will definitely find foodstuff shops or supermarkets on your travel route (this can also be planned)! However, the foodstuff also needs to be prepared:
Pots/pans
Crockery and cutlery
At least one sharp knife and wooden/plastic spoon
Can opener if maybe pineapple has to be removed from the can
Bowls
Wash cloths and kitchen cloths
Washing up liquid
Especially before the first holiday in a caravan, there seems to be endless details which need to be considered. But with this small summary here, planning your first caravan holiday is child's play! The lighter you are on the go, the more unnecessary costs you can save — it is a good idea to initially consider, when buying or renting a caravan, which material is installed and how this will affect the total weight of the caravan or mobile home. For example, if you select a caravan which predominantly has more robust fibreglass-reinforced plastic (GRP) installed in it instead of wood, then the vehicle is not only much lighter, but also more durable and easier to clean. So you don't have to worry, for example, about mould on the walls. This saves nerves, time and money.