3 German Design Awards for LAMILUX daylight systems
---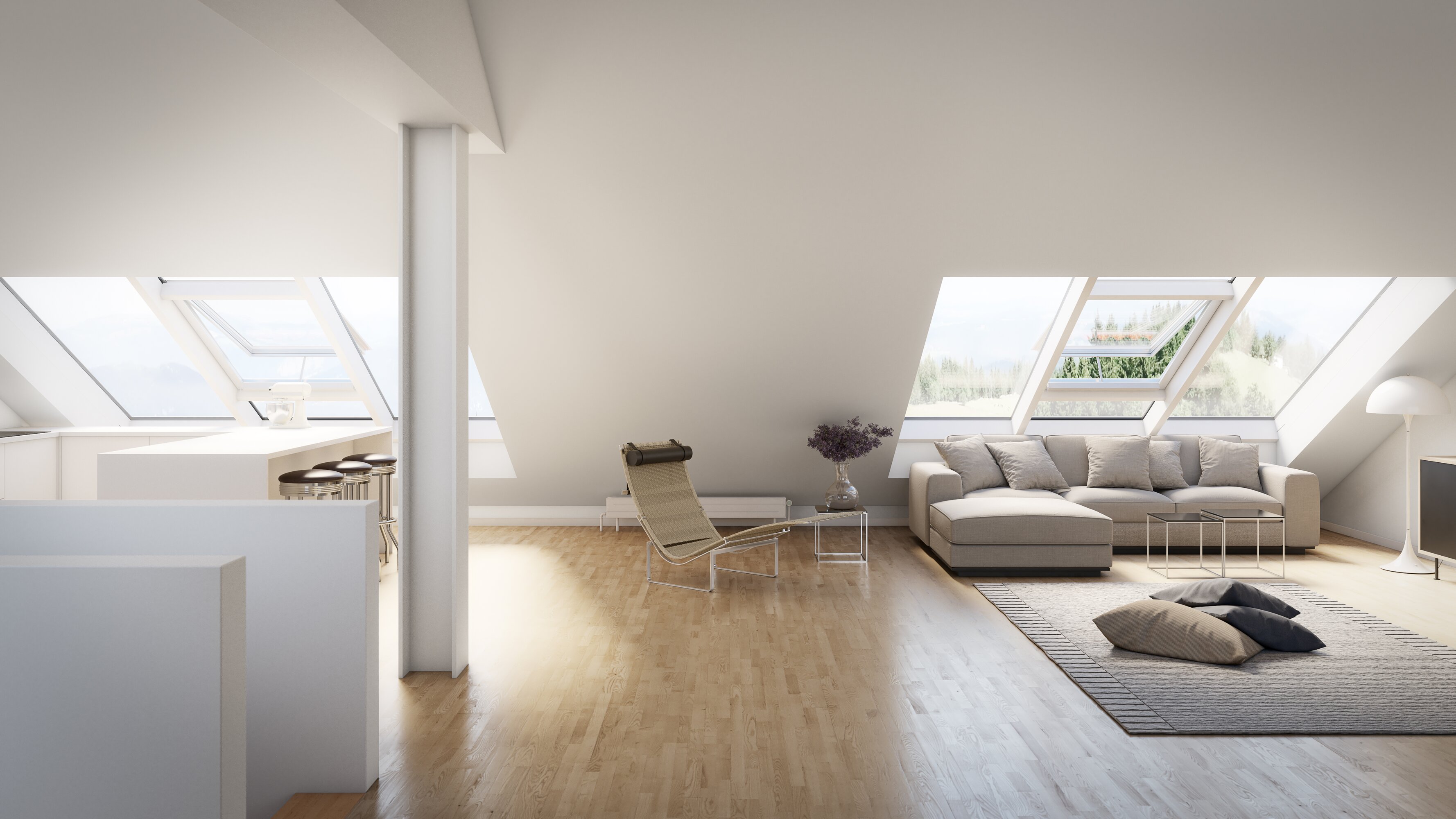 The three daylight systems could hardly be more different, yet all three have won the German Design Award in the "Building and Elements" category: The Glass Skylight F100 Circular with concealed chain propulsion drive and Ventilation Flap PR60 for glass roofs received the "Winner" award, while the Flat Roof Exit Comfort Swing for roof terraces was given a "Special Mention".
Since 2012, the German Design Council – made up of renowned economic and scientific experts – has been awarding the German Design Award to products with a pioneering design on a yearly basis.
Circular from above and below
This is also true of the Glass Skylight F100 Circular with concealed drives. LAMILUX developers spent a considerable amount of time tinkering with the design until they found a solution that made it possible to integrate a previously angular drive into the circular profile structure of the rooflight. Successfully: These large Glass Skylights now look even more stylish and of even higher quality – all without any visible ventilation drives. This makes them especially well-suited to achieving architecturally appealing views.
Virtually seamless integration in the glass roof
The Ventilation Flap PR60 is nestled discretely in the appearance of a glass roof without noticeably reducing the light intake area. And from the exterior, the flap also matches the smooth upper surface, and integrates virtually seamlessly into the design. This not only reduces the accumulation of dirt around the edges, it also contributes to the appearance of a uniform, model surface look. In this regard, it is not only possible to integrate it in the LAMILUX Glass Roof PR60, but also in all other mullion-and-transom systems available on the roofing market.
The luxury entrance to the roof terrace
What some may regard as the garden is the roof terrace for others – ideally with direct and convenient access. Visually, the border frame of the flat roof exit comfort swing with the appearance of a metal surface is striking and attracts attention as an architectural highlight. The aluminium profiles and frames can be painted in all RAL colours. As the panes and frame are joined level and the ele-ment has a pitch of five degrees, continuous water drainage is created on the closed skylight. It therefore cleans itself of the largest dirt and can be relied upon to bring a large volume of daylight into the attic.