GRP in the sports industry
Extremely light – Extremely strong – Extremely efficient
---
LAMILUX produces fibre-reinforced plastics on several production lines using an industrial flat sheet process. LAMILUX Composites are extremely sturdy, yet very light construction materials. The versatile materials are constantly used for new applications in the dynamically growing field of lightweight design.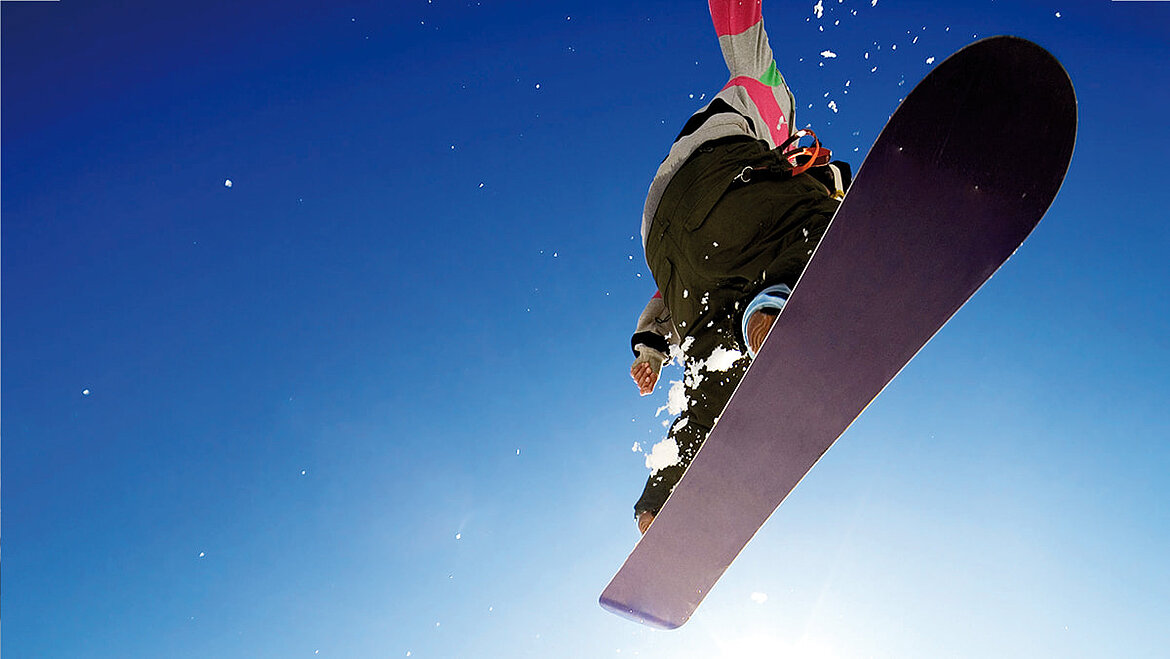 High-tech materials for skis and boards
Fibre-reinforced plastics in the sports sector
---
LAMILUX is revolutionizing the properties and manufacturing process of boards and skis for summer and winter sports with two new fibre-reinforced plastics: The high-tech materials LAMIsport X-treme and LAMIsport X-treme 4inOne are made of glass and/or carbon fibre-reinforced plastic and form the layers in the top and bottom chords of the compact sandwich structures.
The result:
Up to 15 percent lighter weight
Extreme strength and durability for sports equipment
High UV resistance
Directly printable surface
No need for additional layers thanks to the integrated topcoat
Attractive appearance with maximum stability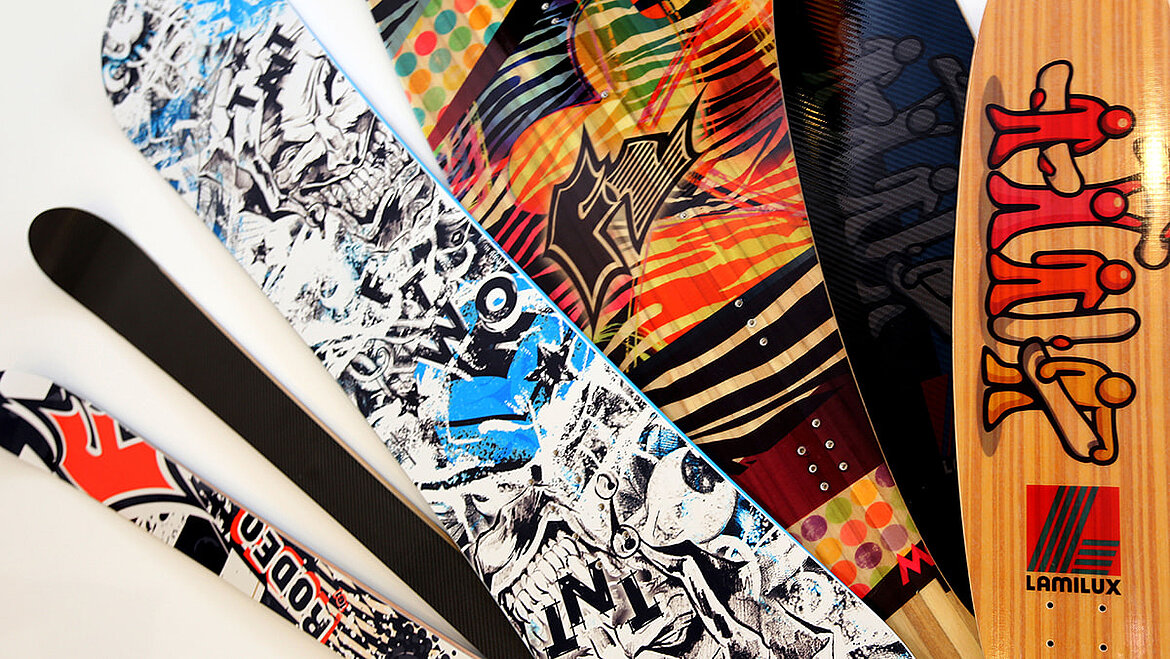 Using GRP from LAMILUX, the surface can be printed with an applied protective foil. Sublimation printing allows colour particles to be diffused directly into the surface. The process-resistant protective foil can remain applied during all subsequent production stages.
The material, which can be produced in different colours, is also produced by LAMILUX as a translucent version for use with high-quality wooden cores. The carbon fibre-reinforced material has an aesthetically pleasing appearance with the woven roving structure visible on the board's or ski's surface.
The new fibre-reinforced plastic materials are revolutionising the properties of boards and skis: Its use in top and bottom chords enables up to 15 percent less weight while remaining as sturdy as before.

LAMIsport material properties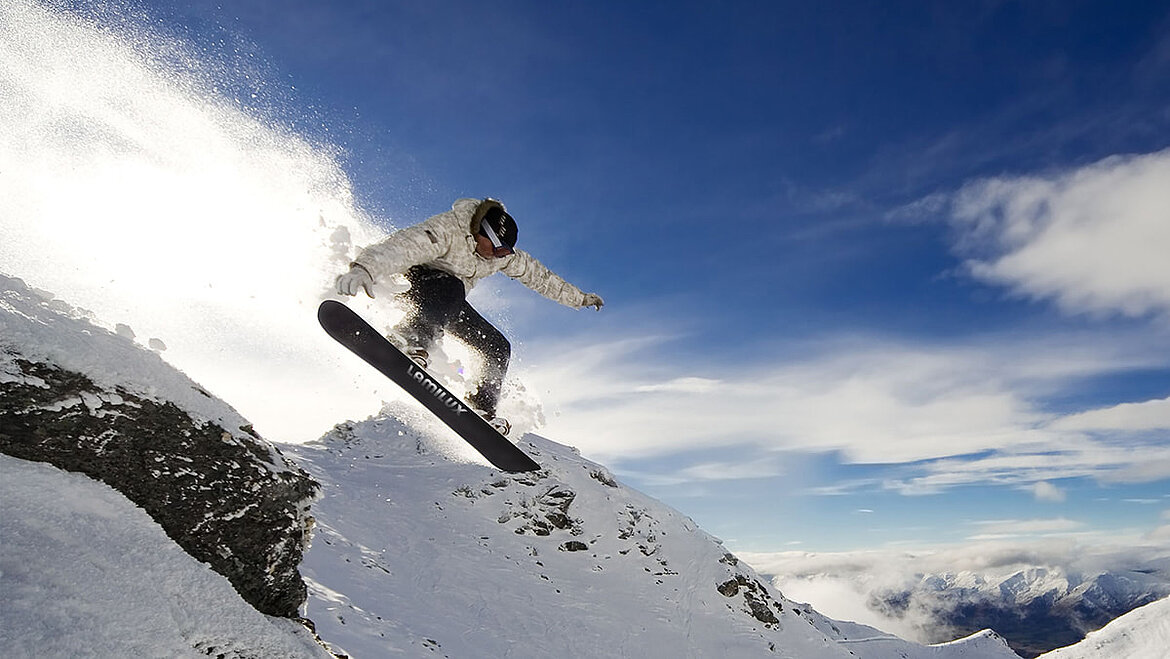 Variable fibre reinforcement for individual requirements
The skis and boards owe their extreme stiffness and low weight to the construction of the material as a high-strength and sturdy composite layer made of carbon or glass fibres and matrix resin.
Arrangement of fibres in uniaxial, biaxial or triaxial alignment
Optimal alignment, fibre type and fibre proportion for future load requirements
Robust and flexible epoxy resin system
Ideal material for the construction of lightweight sports equipment
LAMIsport material variants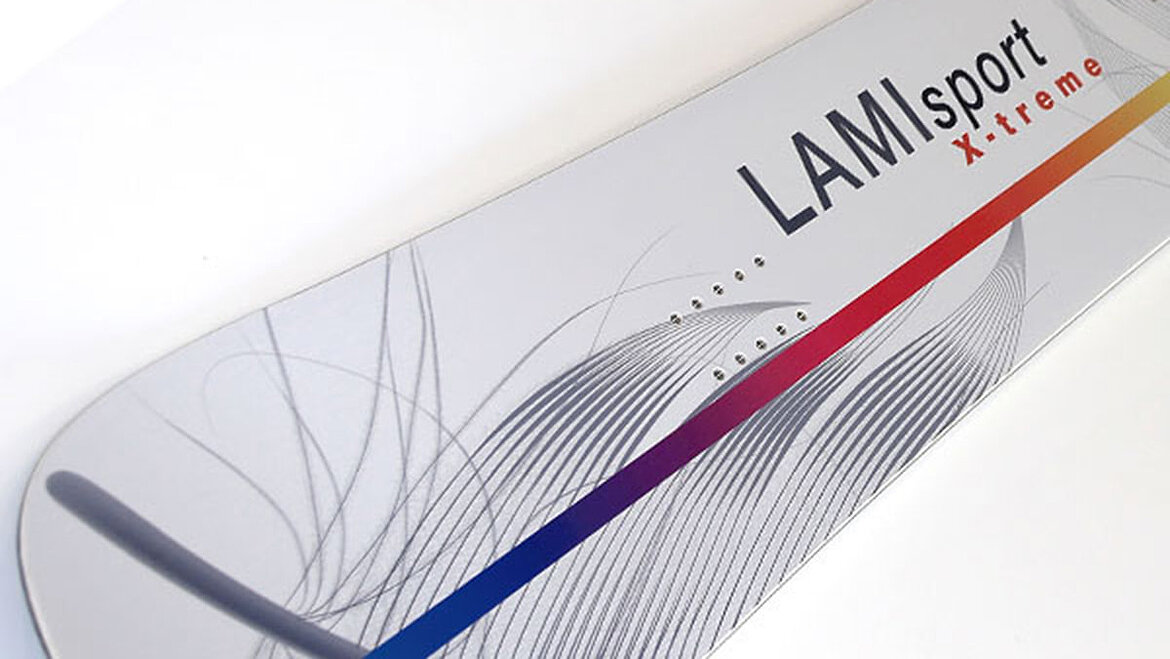 A range of materials for all requirements
Producible material thicknesses: 0.3 to 2.0 millimetres
Producible sheet widths: up to 3.2 metres
Supplied as panelling or sheeting
Material colour: translucent and white as well as other colours on request
Surfaces: smooth, roughened, roughened on both sides
UV resistance: optional with top layer
Printing: surface can be printed using sublimation printing (dye printing) and all standard printing techniques
Protective foils: print-through process protection foil or transport protection foil
TÜV-tested LAMILUX quality
---
Our continuous production process, which is controlled by highly qualified specialists, produces consistently high quality for you. As a European market leader, we have large production capacities and thus guarantee you supply reliability. In order to ensure our quality, LAMILUX is the world's first manufacturer of fibre-reinforced plastics to voluntarily have a large proportion of its laboratory and testing facilities tested and certified by TÜV Süd Germany. This means that we and our products have imposed the highest quality requirements. In addition, our engineers and technicians will work in close collaboration with you to develop customised, industry-specific product solutions for the future use of materials. In this way, we can create unique selling points for you together.
The most important things at a glance
LAMILUX Composites
---
In thicknesses of 0.3 mm to 5.0 mm (product-dependent)
In widths up to 3.2 m
As panels up to 12 m or sheeting up to 300 m in length
Glass mats, Woven Roving or non crimp fabrics
Gelcoat layer for excellent UV and resistance to weathering, anti-slip coating
In a range of colours: RAL, NCS, translucent, dual colour, metallic or custom
Fibre structure, woven roving structure, high-gloss, matt, decor, dual colour
Smooth, corona-treated, roughened