GRP for shipbuilding and marine applications
Fibre-reinforced plastic sheets - lightweight, strong and corrosion-resistant
---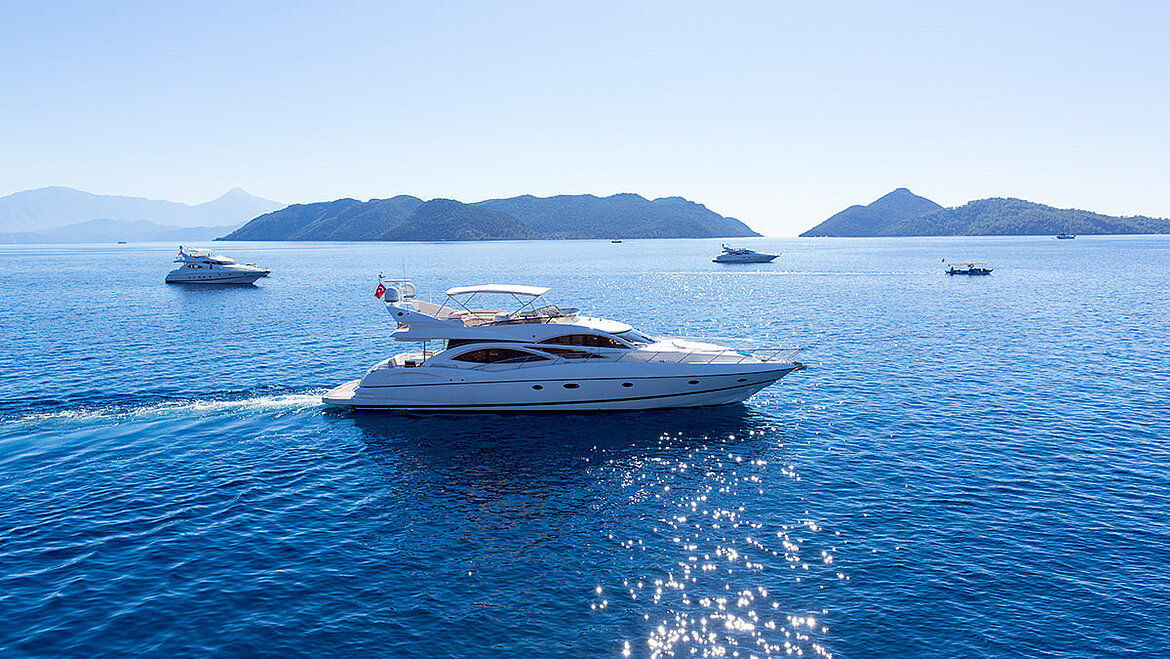 Materials in marine applications are exposed to a variety of influences like sun, weather and salt water, swell and wave action and must withstand these stresses. Metal materials such as aluminium or steel allow for stable constructions for any sea state but can corrode in the rough conditions and are therefore maintenance-intensive. Not only for this reason: GRP has established itself as a material in shipbuilding, which also offers outstanding mechanical properties with low weight. LAMILUX offers a wide range of GRP solutions for a wide variety of material and mechanical requirements:
UV- and weather-resistant gelcoat systems in a huge variety of colours
Osmosis-resistant, pore-free surfaces due to continuous production process (roll and sheet goods)
Savings in work steps through integration of special functions in the material (e.g. floor solutions)
Technical application support for the processing and material design of our GRP topcoats

Contact us
Has the field of "shipbuilding" aroused your interest or do you have a concrete project?
---