Modular Construction with GRP
Fibre-reinforced plastic sheets (GRP) for prefabricated modular rooms and walls
---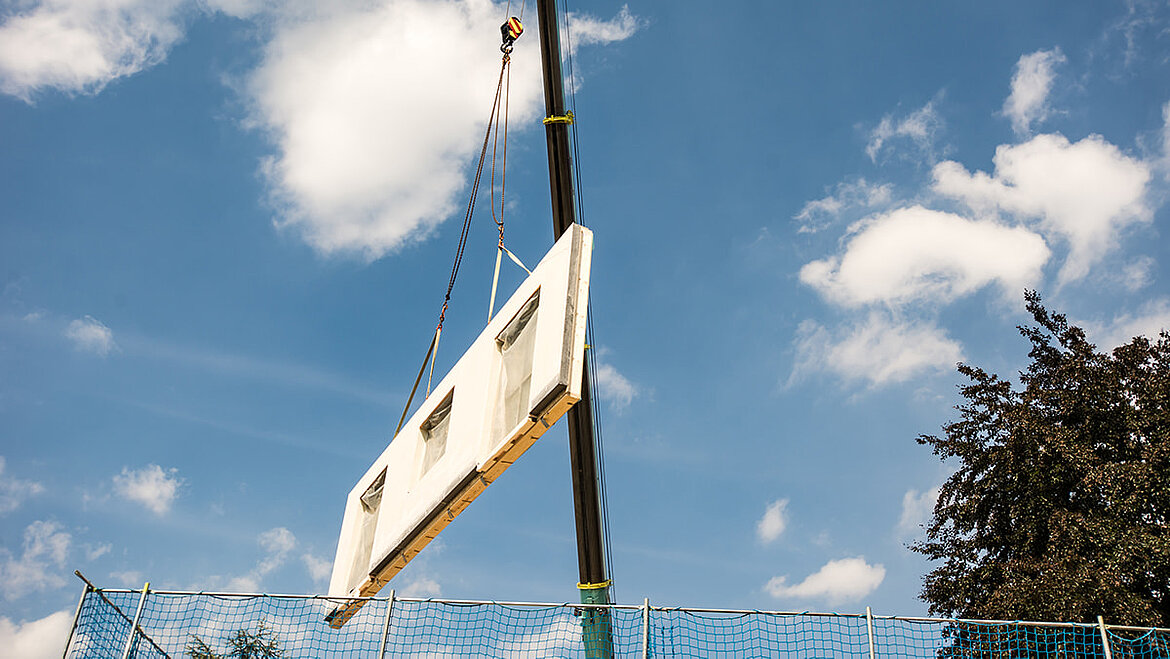 Without a doubt, modular construction is established as an alternative to conventional construction. The prefabricated parts joined directly at the construction site can consist of wall constructions (prefab), as well as rooms and modular spaces. By industrial prefabrication, cost can be lowered and the construction at the site can be quicker. Innovation in modular construction does not only involve construction techniques, but also construction materials.
Reliable materials for the prefabrication of modular walls and spaces
Sheets from fibre reinforced plastics as construction material
Coils or custom-sized sheets for efficient processes in fabrication
Combination of robust material with appealing optics
Saving of processing steps during module fabrication by integrated functionalities in the material
Contact us
Has the field of "modular construction" aroused your interest or do you have a concrete project?
---