Customized Intelligence
Serving the customer is our focus
---
"For over 100 years, the driving force behind LAMILUX has been the joy we feel in inspiring our customers with innovative, sophisticated products and creative solutions and helping them to achieve success in their own businesses. Each day in our company consists of tailoring our technological developments and services to meet the needs and requirements of our customers: You are the core of our entrepreneurial approach in our company philosophy."
Dr Heinrich Strunz, third-generation Managing Director of the LAMILUX Heinrich Strunz Group.
Customer value defines our existence and is the focus of our activities. This requires harmony, identity and a balance between customer value and company strategy. The principles that guide our company's actions and customer relations are set out in LAMILUX's company philosophy:
Customized Intelligence - What this means for LAMILUX is outstanding performance and leadership in customer-related areas, especially as:
A leader in quality - optimum benefit for customers
A leader in innovation - at the cutting edge of technology
A leader in service - fast, uncomplicated, reliable and friendly
A leader in expertise - optimum sales and technical advisory services
A leader in solving problems - individual, tailored solutions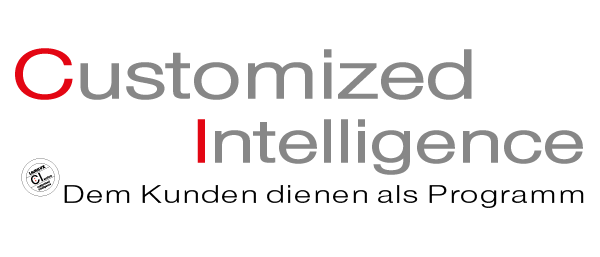 Company Guidelines
Our ideas. Our standards. Our goals.
---
1 PRODUCTS AND SERVICES
We provide technically complex solutions to specific markets. We focus on markets where we are able to achieve a substantial market share with the different means available to us. We are not concerned with becoming the biggest, but we do want to be the best. Our performance quality is best-of-breed. We provide premium quality within short lead times; we process enquiries and orders immediately, and respond flexibly to customer wishes. We are absolutely reliable, and keep our promises. Our products and services all contribute to the well-being of human society.
2 Customers
We are aware that we owe our present and future existence entirely to our customers. We aim to satisfy and inspire our customers beyond their expectations. The continuing development of our organization and our way of thinking in every single unit of the company is driven by our customers' requirements. In cooperation with our customers we strive to achieve a long-term, mutually beneficial business relationship.
3 Employees
We understand that employees make the most important contribution to the success of a company. That is why we employ the best workforce in the industry. We promote qualifications, willingness to achieve, and entrepreneurial spirit of our staff at all levels. Mutual relationships between all members of staff are characterized by politeness, understanding and mutual respect. Members of staff are committed to and enjoy their work; they identify themselves with the company and are loyal to it. An excellent working atmosphere is the basis of our economic success.
Our workplaces are attractively designed and fulfill all relevant health and safety requirements.
4 Policy
We see ourselves as a medium-sized family business. Our independence is of fundamental importance to us. The decisions we make are largely uninfluenced by third parties.
We have adopted a profit-oriented growth strategy. Our profits are far higher than the average for the sector. We make a major contribution to the development of our industry. We regard competition as a "sporting" challenge and would like to "win" by fair means. We will continue to adapt to meet changing market demands. Our company looks capable, customer-friendly, and likeable viewed from the inside or externally. Our company is attractive, ordered and professional.
5 Organisation
Our organisational structure promotes a customer-oriented, entrepreneurial approach. It focuses on the process of adding value. Each post is held by the best person for the job, and each member of staff holds the position best suited to them. Interfaces between departments are "seams" which collaborate without departmental bias to help us achieve company goals. Our organisational structure provides absolute transparency with respect to the company's profit and cost situation, product groups, and individual articles.
6 Environment
Our company is very much aware of its responsibilities towards the environment and society. Our company will continue to promote meaningful society activities. We fulfill all environmental requirements as a minimum, and act in a responsible way towards our fellow humans and the environment. We use a resource-conserving approach to our work.
LAMILUX
A Family Business
---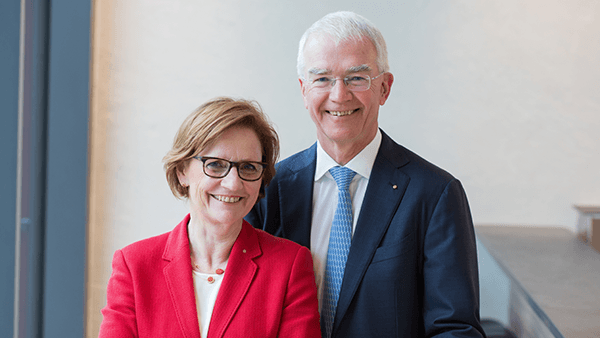 "Family businesses are in the best position to unite tradition with modernity and move forward into the future on a basis of human virtue and a commitment to values. A strong sense of responsibility towards the company and all those who help to create value as well as towards the environment and society at large is the hallmark of our company, now managed by the third generation of the same family."
Dr Dorothee Strunz, Managing Partner, LAMILUX Heinrich Strunz Group
SUSTAINABILITY...
… serves as a guideline and focus for our operations at LAMILUX: in product development and production methods, product life cycles and product value. It influences our daily approach to operations and long-term, independent economic activity, investment planning and future strategies. It shapes organisational structures and recruitment, employee retention and training of young employees. Each decision in these areas is part of a long-term, accountable corporate strategy. We do not think in terms of quarters, we think in terms of generations.
A FOCUS ON VALUES...
… is one of the key basic principles upon which LAMILUX is founded: respect, a sense of decency, humanity, recognition and performance enhancement are decisive factors in our corporate culture. Adherence to basic, confidence-building virtues such as diligence, friendliness, honesty, a sense of responsibility and ability to take criticism ensures a level of transparency which gives our employees the scope to develop their skills and abilities of their own accord within flat hierarchies. Such development does not take place within a large, anonymous organisation, but in a personal, familial environment.
INVESTMENT IN THE FUTURE...
… based on realistic expansion plans and market assessments are key milestones in solid company development. Over recent years, we have invested 35 million euros in expanding our production capacities and our headquarters. We see each individual project as an impulse for medium-sized company entrepreneurship which has always resulted in success. We have also seen our annual turnover sometimes increase by more than 20 per cent over the last five years.
RECOGNITION...
… is increasingly given to medium-sized companies by the political class and society as a whole. Particularly in times of economic crisis, there is an increasing awareness that medium-sized companies are the stabilising force in the economy. LAMILUX has received prestigious awards in German business competitions such as "Bayerns Best 50", the "Grand Medium-Sized Business Prize" or the "Medium-Sized Business Lion" for its sustainable growth, its innovative spirit and its commitment to providing professional training for young people.
On an International level...
… family business owners have joined "FBN international – The Family Business Network" and networked within this organisation. The network's founding principles come under the title "A Sustainable Future: For our people – For our communities – For the environment – For future generations".
Rehau – LAMILUX Heinrich Strunz Group Headquarters
Our company was founded by Heinrich Strunz in Rehau, Upper Franconia, Southern Germany in 1909, where the company still has its headquarters today. All investments in recent years are a continuation of a long tradition in loyalty towards the location and ties with our home town.
The administrative building and a large number of our production workshops and warehouses are still situated on the plot of land where our company's history began with a carpenters' workshop and a saw mill. Over the years, more and more buildings have appeared on the extensive company premises. This is where employees used to produce components for ready-to-mount timber structures – workshops and homes made of wood which found ready markets across Germany thanks to their innovative modular design.
The landscape at the site has changed time and again as buildings are demolished and new buildings constructed to meet the needs of the company's new strategies and provide parallel production for different segments in the timber and composite processing business sector.
Due to reasons of space, in 2006 LAMILUX expanded beyond its company premises for the first time when it invested in a new production line for fibre-reinforced composites almost 150 meters long and acquired land in an industrial area on the outskirts of Rehau. This additional production location was expanded further three years later when a new production workshop for rooflight domes and upstands was built.
The LAMILUX Heinrich Strunz Group
A group built on values
---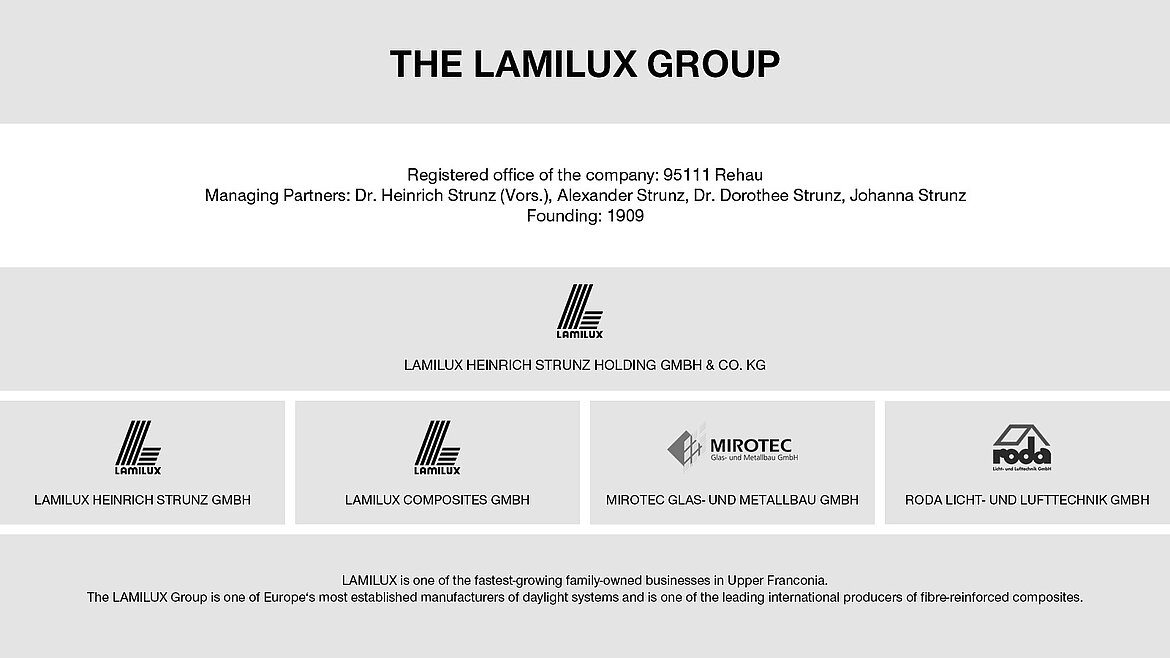 LAMILUX History
A journey through the living history of our family business
---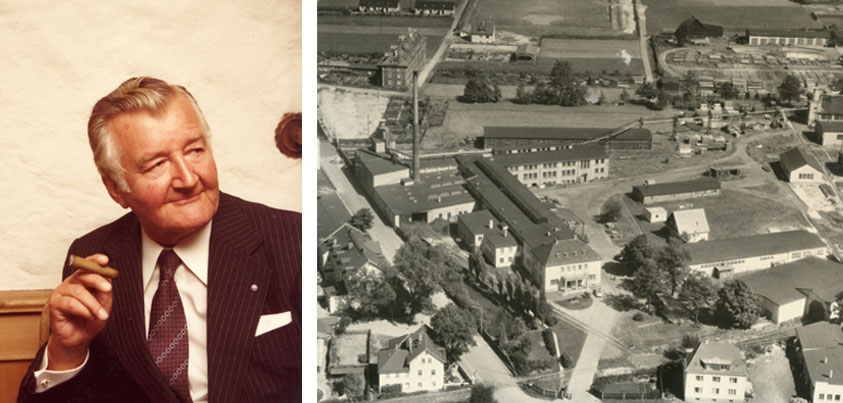 Rudolf Strunz, son of the founder, takes over the management of the company. Under his direction, the company develops into an industrially-oriented business.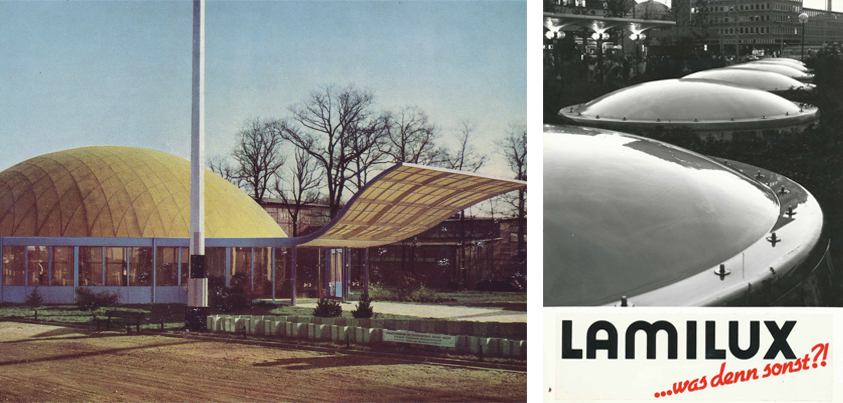 The plastic products produced by the company in Rehau experience growing sales nationwide as well as in neighbouring countries. LAMILUX rooflight domes can be found in many sports centres and industrial buildings; transparent LAMILUX corrugated sheets provide roofing for pergolas and patios, and act as privacy screens on balconies.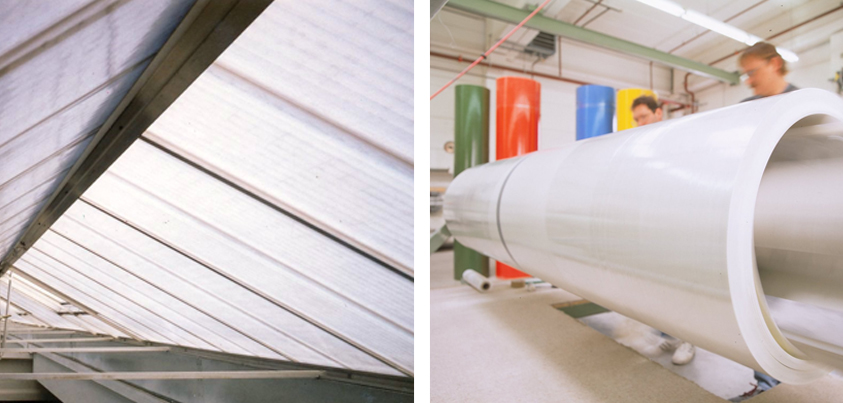 LAMILUX launches its "Daylight Systems" division which focuses on the development and construction of continuous rooflights. In the "Fibre-Reinforced Plastics" division, production switches completely to flat sheets manufactured in a continuous process – this is the inception of modern high-tech composites.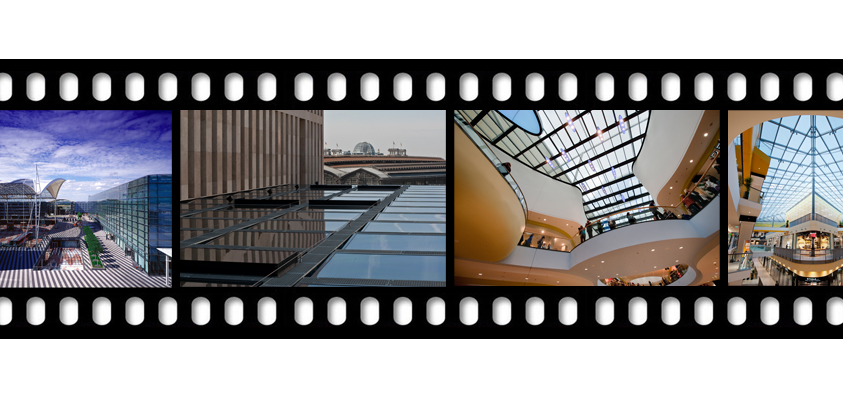 After adding aesthetically pleasing glass roof structures to its daylight systems range, LAMILUX increasingly becomes the project partner of choice for ambitious architectural showpieces. LAMILUX fibre-reinforced plastics experience increases in global demand – especially from the caravan industry and manufacturers of commercial vehicles.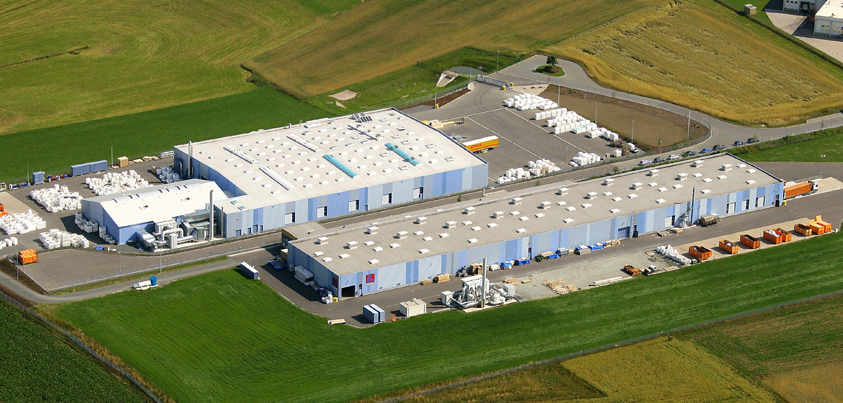 LAMILUX builds a third production line for fibre-reinforced plastics at a cost of ten million euros. For the first time, the company achieves a turnover of more than 100 million euros. LAMILUX invests nearly eight million euros in a new production hall for the manufacture of rooflight domes.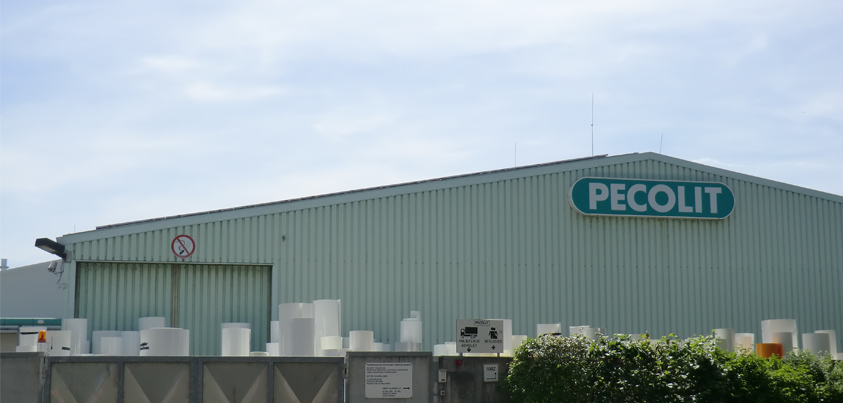 LAMILUX invests seven million euros in expanding its production capacity for glass roof structures and rooflight domes and starts construction of a new production hall. In the same year, LAMILUX acquires Pecolit in Schifferstadt, a company with 60 employees.
LAMILUX increases its turnover to 143 million euros. This represents an increase of more than 25 per cent compared to the previous year.
LAMILUX is involved in the construction of the largest showpiece building in Italy. The company provides 640 flap systems for the new convention centre in Rome which is based on a design by leading architect Massimiliano Fuksas.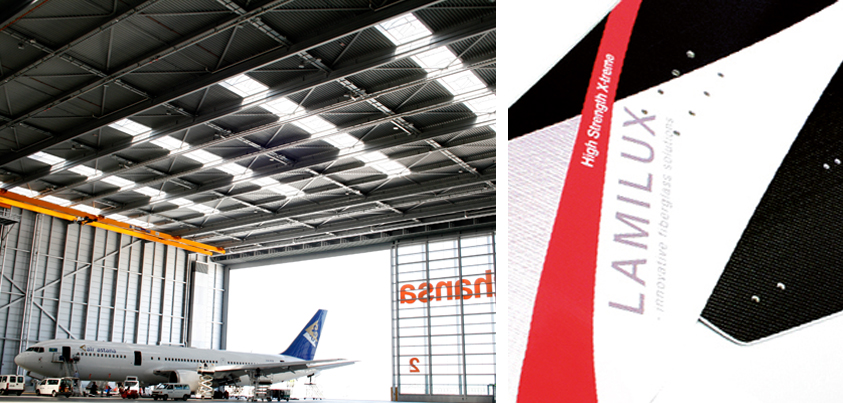 LAMILUX receives the "Product Innovation Award 2012" from internationally renowned consultants "Frost and Sullivan" for a new carbon fibre-reinforced plastic.
LAMILUX is involved in another major project for an airport. LAMILUX supplies more than 100 smoke and heat exhaust ventilation systems as well as the building control technology for the new A-Plus Concourse in Frankfurt.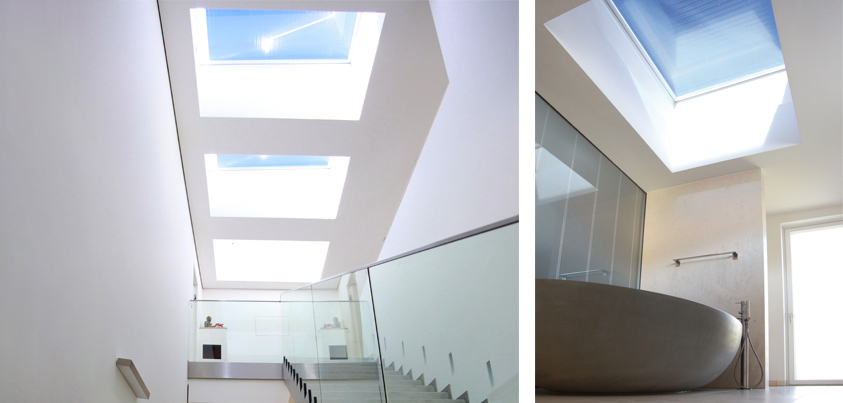 As the first manufacturer of daylight systems, LAMILUX develops the most energy-efficient rooflights for passive houses and successfully launches them on the market.
Global demand for LAMILUX products increases: Exports account for more than 60 per cent of sales.
LAMILUX is ranked as one of "Bayerns Best 50" for the second time.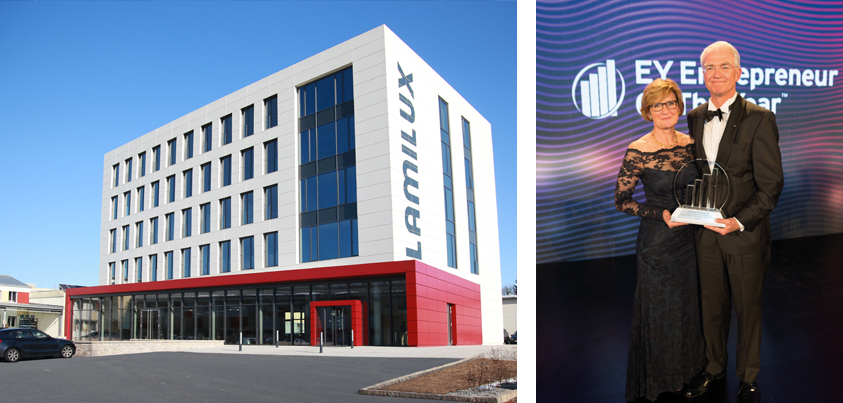 The owners of the family business, Dr Dorothee and Dr Heinrich Strunz are "Entrepreneurs of the year 2014". The couple receive the prestigious award from international consultants "Ernst & Young" in Berlin. LAMILUX invests more than 20 million euros in the construction of an additional administration building and new production plant for fibre-reinforced plastics at its headquarters in Rehau. Record Sales: LAMILUX achieves a turnover of 190.5 million euros with its 700 employees in 2014.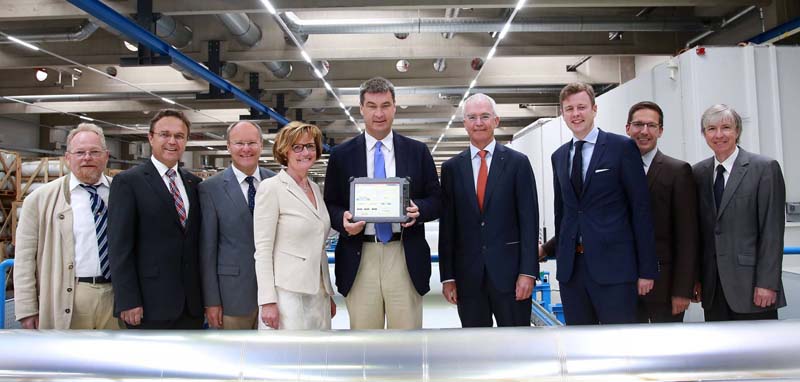 LAMILUX also wins a number of awards this year: LAMILUX receives the "German Design Award 2015" for its highly energy-efficient, passive house-certified glass roof construction. The "SME Grand Prix 2015" goes to Rehau for sustainable and responsible company management. Highlights: A 13 million euro production line for fibre-reinforced plastics is opened in the presence of the Bavarian State Minister, Dr Markus Söder. The company achieves its highest ever turnover of 210 million euros.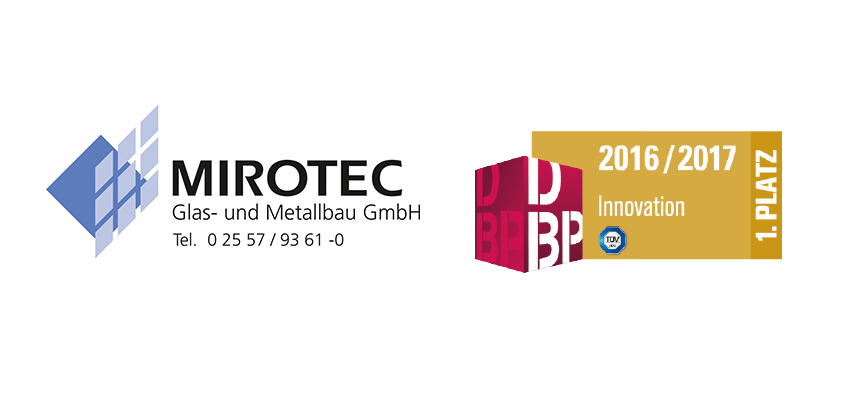 The number of awards won in 2016 is confirmation of the company's success: Once again, LAMILUX features in Bayerns Best 50 and is also ranked as one of the 15 most innovative companies according the Wirtschaftswoche TOP 50. LAMILUX wins another German Design Award for its Roof Exit Hatch Comfort. LAMILUX receives the Deutscher Bildungspreis (German Education Prize) and the AusbildungsAss award for its unique educational concept "Education for Excellence". The company MIROTEC Glas- und Metallbau GmbH is also successfully incorporated into the LAMILUX Group. LAMILUX is once again able to increase its annual turnover by roughly ten per cent and generate 230 million euros with its 850+ employees in 2016.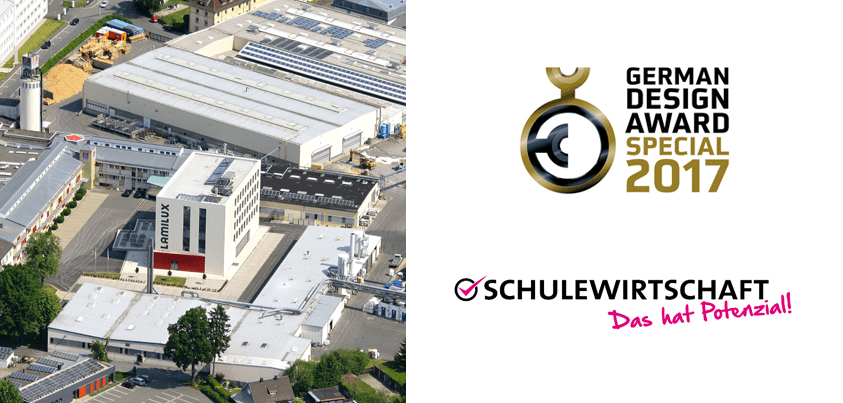 In 2017, LAMILUX increased total turnover from 230 to 263 million euros – A record result in company history. For the first time, turnover in the division of daylight elements passed the mark of 100 million euros, as well. The number of employees has also increased: More than 950 employees, among them 102 apprentices – a quota of 11 percent – are responsible for the success of the family business. The achievements of 2017 were once more rewarded with numerous prizes, such as the "German Design Award" or the nationwide "School Economy Prize".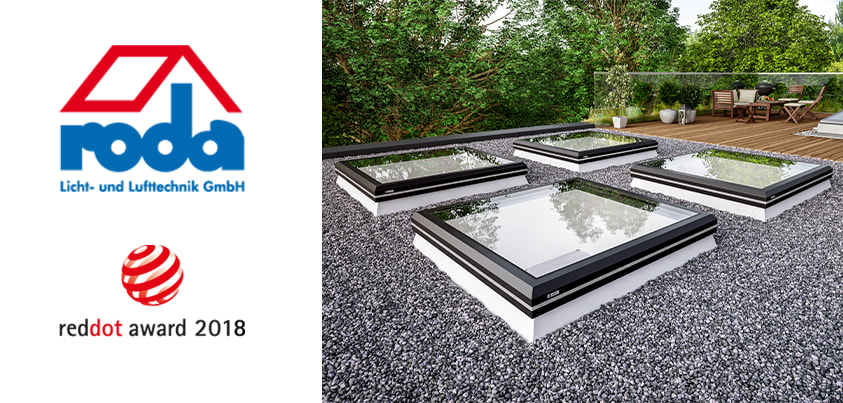 The LAMILUX Glass Skylight F100 has won two prizes in 2018: The German Design Award and the Red Dot Award. The Glass Skylight is just one of many innovative products which have enabled LAMILUX to generate an annual turnover of 317 million euros in 2018. Since the beginning of the year, the companies roda Licht- und Lufttechnik GmbH and E.M.B. Products AG are part of the LAMILUX Group. 1200 first-class employees now work for the family business, which is also reflected in several award wins: David Tröger, who completed his apprenticeship as a technical system planner, has been honored as Germany's best apprentice, and the in-house apprenticeship concept Education for Excellence has been awarded with the German IHK Education Prize.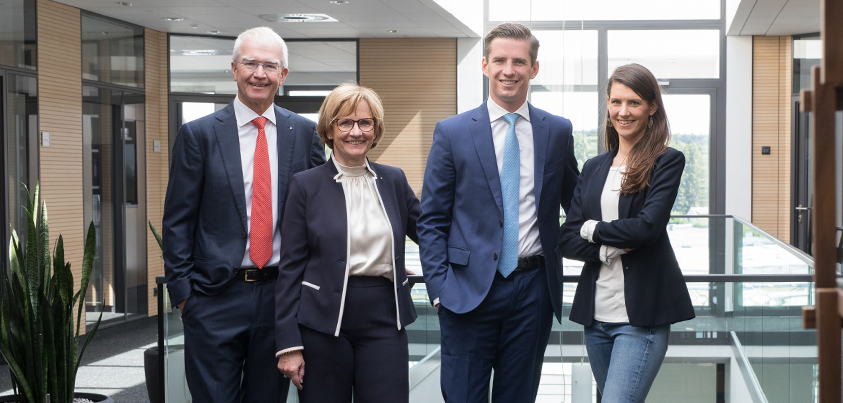 With Johanna and Alexander Strunz the fourth generation of the family entered the management of the company. New products like the LAMILUX Flat Roof Exit Comfort Swing, improved fall-through protection grills, concealed drives for round Glass Skylights, a fire protection glass roof with F30/REI30 certification, a ventilation panel for all mullion transom glass roofs available on the market as well as Glass Skylight FE in structural glazing construction won several German Design Awards, the Red Dot Award as well as two Plus X Awards. LAMULUX TextureWall, a plastic panel in plaster look for the paneling of module constructions has received the Pro-K-Award 2020 in the category surface systems. Moreover, LAMILUX received the third Focus Money Award for "Germany's best apprenticing companies", made it into the "TOP100 ranking of the medium-sized enterprises", received place one at the nationwide "My good example 2019" in the category "Big enterprises" and the German SCHULEWIRTSCHAFT award.
We are family!
LAMILUXaktiv promotes teamwork outside of work!
---
A Great Environment: We believe that an important aspect of our company's success is ensuring that our employees enjoy working with their colleagues as part of a motivated team. We promote daily cooperation and teamwork through a wide range of joint activities which create a good working atmosphere within our company.
A dedicated team is in charge of organising creative and resourceful activities for the LAMILUXaktiv programme. By taking part in exciting company events and leisure activities outside of working hours, our employees are able to get to know each other much better. The programme covers a wide range of sporting, cultural and health-related activities in order to cater to the interests of as many employees as possible.
Excerpt from the programme: Cycling in the LAMILUX CI Classics, hiking weekend in the Watzmann mountain area, several running events and endurance training days for the running group, joint city trip to Prague and Berlin, football tournaments, go-karting, brewery tour, ice hockey games, medieval banquets, rafting, kayaking, ski weekends, colour analysis …
Our Awards
Recognition for outstanding performance across all company divisions
---
In recent years, LAMILUX has received multiple prizes and awards for innovations and strategies across its divisions. Whether awarded by an internationally-renowned business consultancy, an industry association or a well-established regional newspaper publisher, every prize awarded by an independent body can usually be traced back to singular achievements which are, and continue to be, of great relevance for the successful development of the LAMILUX Group.
WMF-Champion
LAMILUX Composites GmbH has been listed at the world market leader index since Januar 2020. A research team from the university of St.Gallen is collecting data about companies from publicly available sources. A world market leader champion must refill the following conditions: a management with headquarter at least with 50 percent in the D-A-CH region, a production or sales activities on at least three continents, be number 1 or 2 market leader in the relevant global market segment, an annual turnover of at least 50 million euros and an export quota of at least 50 percent.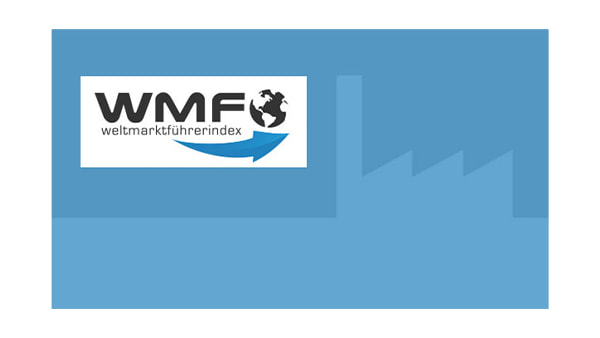 Pro K Award
The fibreglass reinforced plastic TextureWall is an alternative to the conventional plaster façade and revolutionizes the prefabricated module construction – and has now been awarded a prize as "outstanding premium product" by the jury. Since 1979, this competition awards prizes to young, creative and functionally designed plastic products.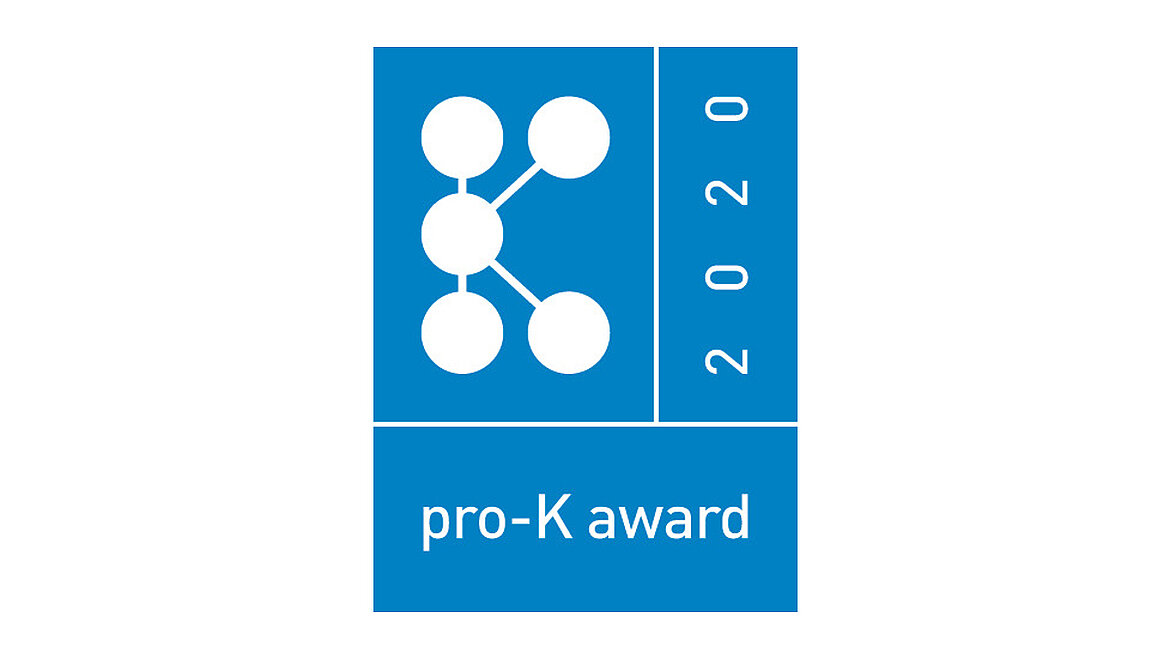 TOP100 ranking of medium-sized enterprises 2019
Again this year, LAMILUX can be happy about a placement in the ranking of the Munich Strategy Group. With a growth rate of 10.6 percent and a profit rate of 9.5 percent during the years 2014 through 2018, the family business achieved place 90. According to Dr. Sebastian Theobold, responsible for the ranking, this shows, that the enterprise is well-positioned for the challenges during the year 2020.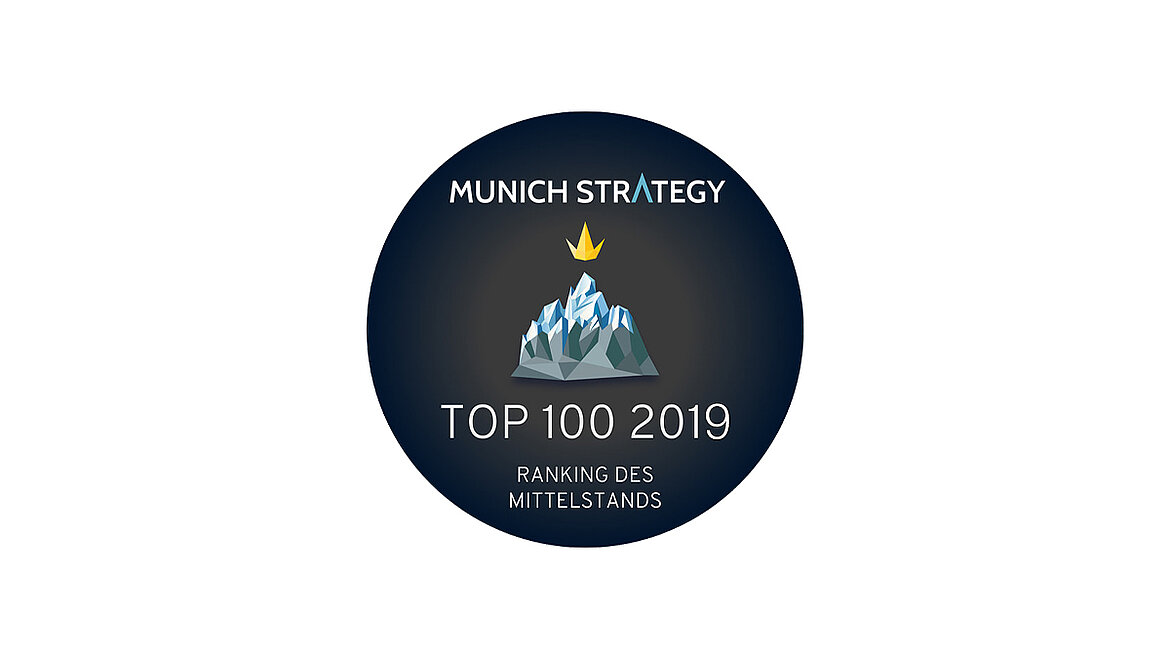 Focus Money Award
The Germany-wide award "Germany's best jobs with perspective" last year is now followed by another award from Focus Money for LAMILUX:
The label "Germany's best apprenticing companies". In the course of a study, Deutschland Test and the business magazine Focus-Money scrutinized the training quality of the 20,000 German enterprises with the highest number of employees. According to the study, LAMILUX attaches great importance to the next generation of qualified employees. The fact that the Rehau family company lives up to this title is demonstrated, among other things, by the high number of apprentices: The company currently employs a total of 111 apprentices.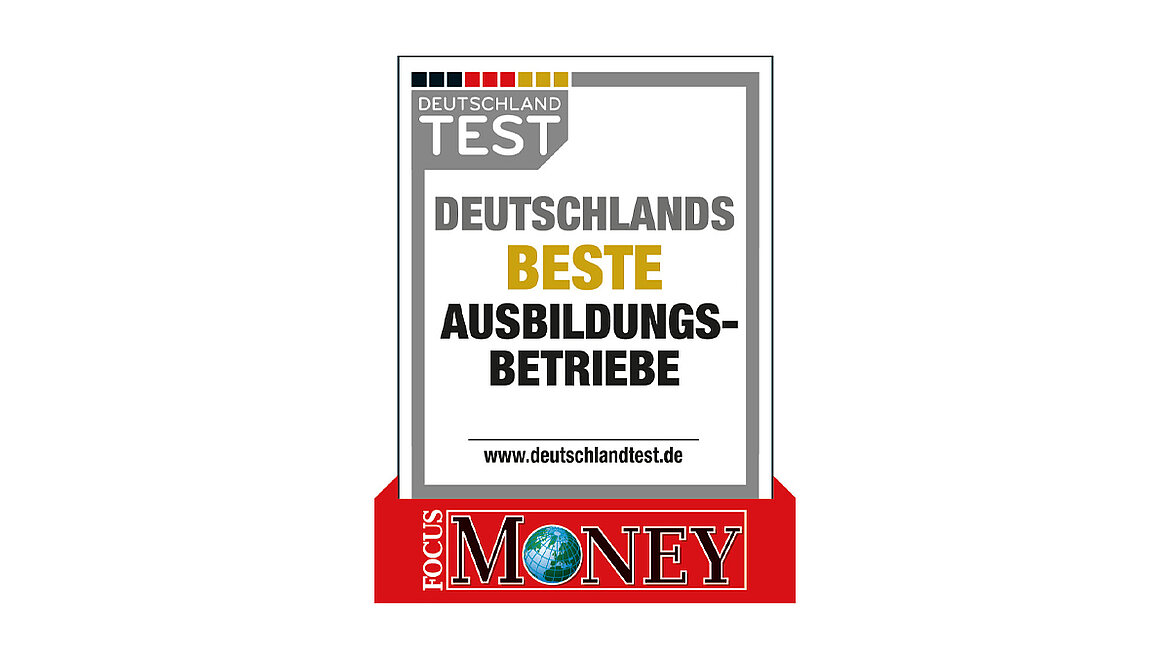 SCHULEWIRTSCHAFT award
The family business located in Rehau has once again received the nationwide SCHULEWIRTSCHAFT award that they received before in 2017. The award as best medium-sized enterprise was presented to LAMILUX by the parliamentary secretary Christian Hirte in Berlin on 9 December. With this, the network SCHULEWIRTSCHAFT particularly acknowledged the engagement of the medium-sized enterprise at the job information fair Contacta Upper Franconia.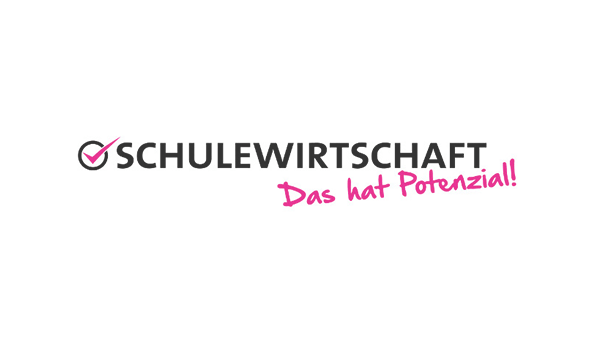 TOP100 ranking of medium-sized enterprises 2018
From more than 3,500 medium-sized enterprises, LAMILUX was elected among the TOP 100 of the year 2018. The ranking was obtained from the study of the consulting company Munich Strategy Group, that has honored the 100 "Growth and earnings stars of the medium-sized enterprises" for the last nine years.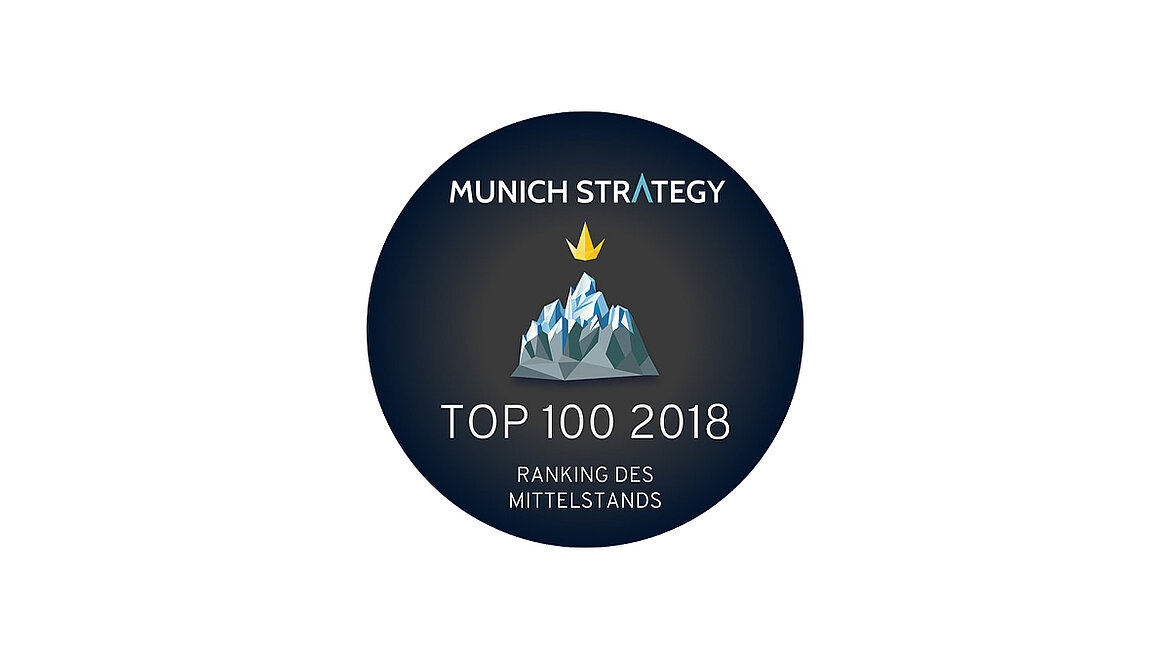 Bayerns Best 50
LAMILUX, a Rehau-based family business, is once again one of the 50 fastest-growing medium-sized companies in Bavaria. Economics Minister Hubert Aiwanger handed over the award "Bavaria's Best 50" to the two managing directors Dr. Dorothee and Dr. Heinrich Strunz in Schleißheim Castle – already for the fourth time. According to the Bavarian State Ministry for Economic Affairs, Regional Development and Energy, LAMILUX is one of the 50 best companies in Bavaria to identify new opportunities for growth and employment, make consistent use of them and thus form the backbone of the economy.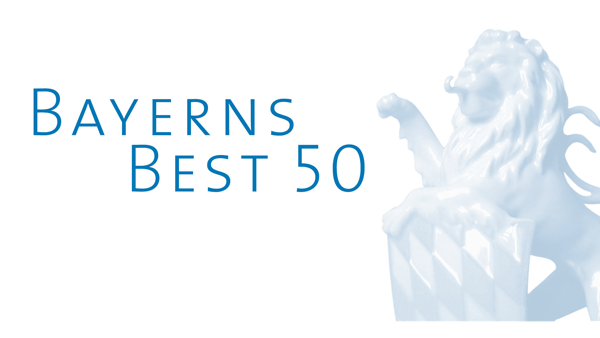 Red Dot Award 2019
The Glass Skylight FE was recently awarded with the Red Dot Award in the category Product Design 2019. LAMILUX received the coveted award for the third time. Professor Dr. Peter Zec, initiator and CEO of Red Dot: "I would like to congratulate the winners on their great success. The fact that their products were able to withstand the strict judgement of the jury, is a proof of their excellent design quality. The winners are thus setting decisive trends in the design industry and showing where things can go in the future."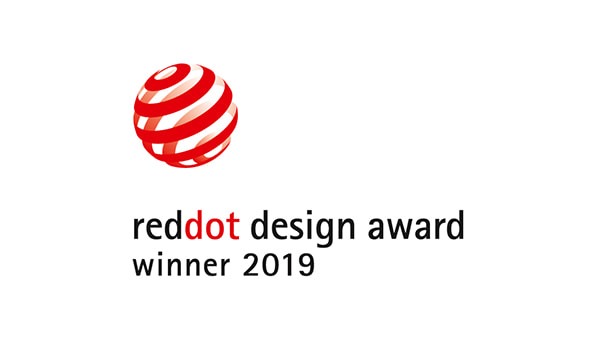 Plus X Award 2019
The Plus X Award honours brands for the quality and innovative advantage of their products. LAMILUX convinced twice with its new Glass Skylight FE: the jury awarded the prize for "Innovation, High Quality, Design, Ease of Use and Functionality" and the special prize "Product of the Year" for the skylight.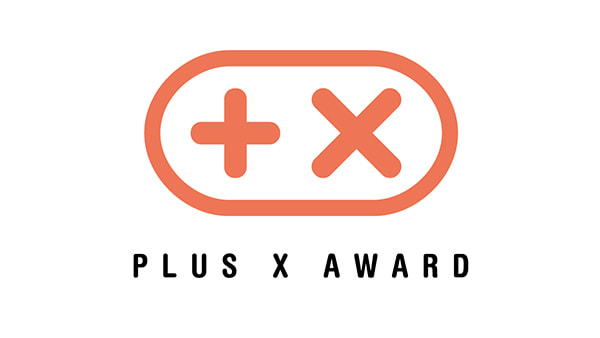 Inclusion in the Familienpakt Bayern
"We are Family": LAMILUX is strongly committed to balancing family and career, which is the reason the family-owned company has been a member of the Bavarian Pact for Family since 2019. The Bavarian Pact for Family is dedicated to the creation of family-friendly conditions and aims to honour and support family responsibility. Through flexible working hours, individually adapted part-time models and flexible vacation and planned breaks, LAMILUX makes it possible to optimally combine family and career. The opening of our day-care center LamiKita mid 2020 is another big step in the continuous expansion of the family-friendly structures of the Rehau-based company.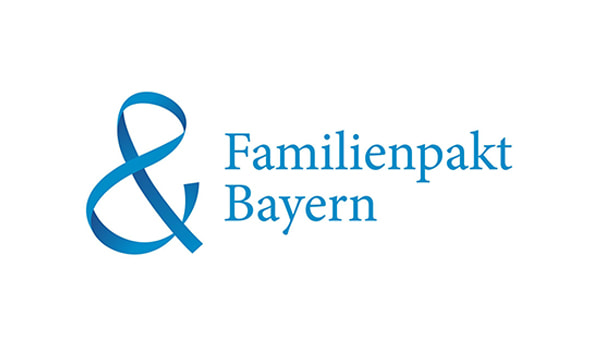 German Design Award 2019
LAMILUX has been honoured with its fourth German Design Award – This time, the new LAMILUX Glass Skylight FE has received the prestigious award. The rooflight won in the category of "Building and Elements". The new LAMILUX Glass Skylight FE is a milestone for the product development at LAMILUX. It offers an innovative frame profile and thoughtful design elements with many additional benefits for architects, builders and end users.
IHK Bildungspreis 2018
LAMILUX has won the national "IHK Bildungspreis 2018" (Chamber of Commerce 2018 Education Award) for its self-developed training concept EDUCATION for EXCELLENCE (E4E). This makes the family-run Rehau business the leader among companies with more than 500 employees. E4E promotes the development of its trainees' personality and trains them in social and key skills. The project partners should benefit from the prize money of € 6,000.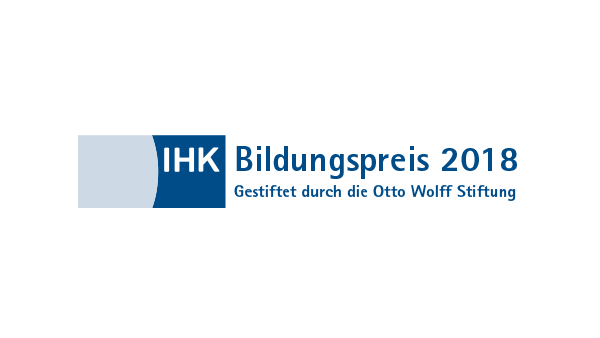 German Design Award 2018
It is the third time that LAMILUX has received the popular German Design Award in the category "Building and Elements". With its innovative F100 Glass Element in round design, the Upper Franconian daylight specialist was the convincing winner. The internationally renowned award acknowledges LAMILUX's efforts to create an extraordinary design for unique daylight elements. The Glass Elements in round design particularly highlight excellent comfort, thermal protection and energy efficiency.
SCHULEWIRTSCHAFT Enterpreis Award 2017
LAMILUX was awarded the 2017 SCHULEWIRTSCHAFT-Preis (school and industry award) for the company's extensive social engagement. This year, the jury received around 100 applications from extremely committed schools, companies and publishing houses from all over Germany for the nationally coveted prize. LAMILUX was deemed to be the best medium-sized company in the category "Company" due to its work on projects such as "Coding Kids", "MINT Region", "X-MAS Reunion" and "Contacta Hochfranken".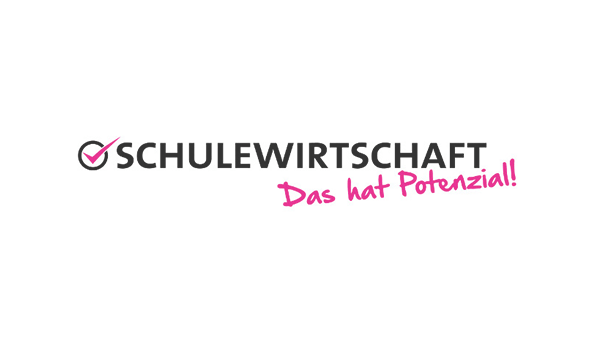 Inclusion in bavaria's map of digital champions
LAMILUX is now on "Bavaria's Map of Digital Champions": The Bavarian State Ministry for Economic Affairs, Media, Energy and Technology has appointed LAMILUX as one of Bavaria's digital champions in the category "Digital business models" for their outstanding and exemplary work. LAMILUX was commended for its virtual product models for daylight systems and building control solutions which the company offers planners, architects and building owners for optimised planning. Minister of State Ilse Aigner published "Bavaria's Map of Digital Champions" at the 2017 Digital Congress of Bavaria.
German Design Award 2017
Exclusive living, personalised luxury, elegant design: The LAMILUX Roof Exit Hatch Comfort combines these three features. LAMILUX recently received the "German Design Award 2017" for this daylight system. The elegant, single-leaf roof exit hatch offers previously unprecedented light incidence and convenient roof access for exclusive penthouse apartments. The versatile system is also available in a wide range of designs as a pure flat roof window.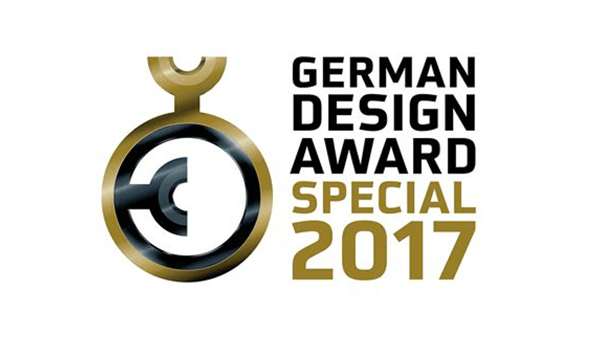 GERMAN TRAINING AWARD 2016
The LAMILUX Group from Rehau received the German Training Award for the category "Industry, trade and services". Each year, the German Training Award is given to companies and initiatives who make a significant contribution to the training and development of young people.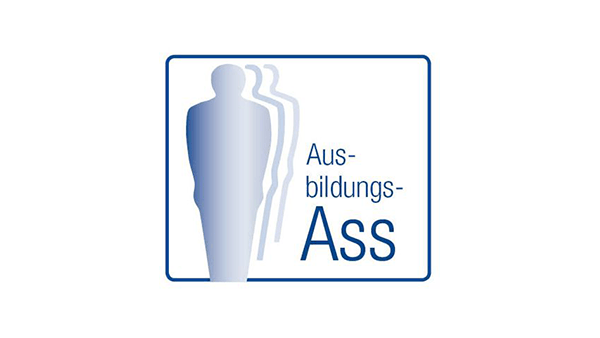 "Bayerns Best 50" 2016
In 2016, the family-owned company LAMILUX Heinrich Strunz Group, Rehau, received already for the third time – besides 2011 and 2013 – the award for BAVARIA'S BEST 50 and thus ranks among the fastest-growing medium-sized companies in Bavaria. This award is offered by the Bavarian Ministry of Economics and honors entrepreneurs who identify new opportunities for growth and employment with the view to implementing them consistently. By LAMILUX an unprecedented and sustainability-geared training concept, called "Education for Excellence®" comes to the fore. It goes beyond promoting solely professional qualifications. It additionally pursues the aim to support the personal development of apprentices as well as to stand up for their professional and private lives.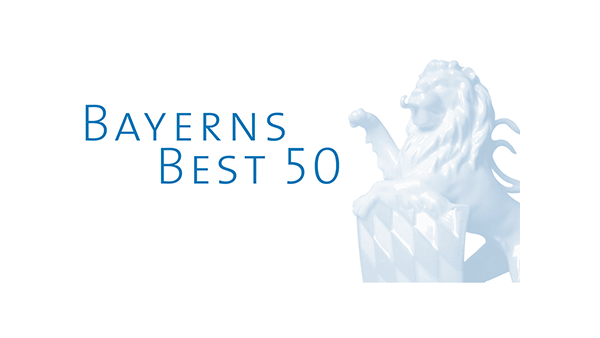 German education prize 2016
The greatest prize for entrepreneurial achievement in training and education in Germany went to LAMILUX, who was up against "big players" such as Porsche. LAMILUX received the German Education Prize in the category "Innovation" for exemplary implementation of practical quality standards in education and talent management.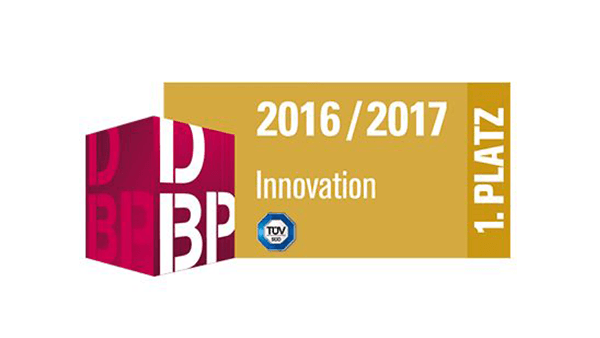 Red Dot Award 2016
LAMILUX wins the coveted Red Dot Award: LAMILUX has won the Red Dot Award for their product design of an innovative flat roof window which perfectly combines natural and artificial light. For this year's award, a 41-member jury evaluated some 5200 products. Now LAMILUX's most outstanding achievements, such as the LAMILUX CI System Prism LED/Reflective, have also won awards.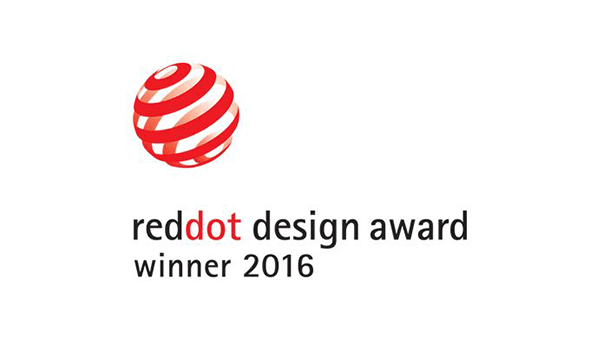 SME GRAND PRIX 2015
The LAMILUX Heinrich Strunz Group won the Oskar-Patzelt Foundation "SME Grand Prix 2015", one of the most sought after business awards in Germany. LAMILUX was one of the 13 winning companies from the participating regions of Bavaria, Baden-Württemberg, Hesse and Thuringia. A further 23 companies were honoured as finalists.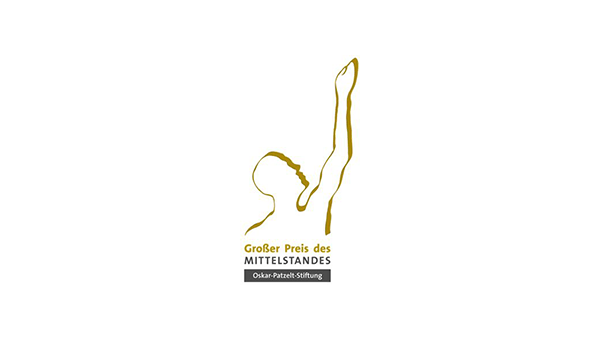 German Design Award 2015
LAMILUX receives the "German Design Award 2015" for their glass roof with the highest Passive House efficiency class. LAMILUX entered its glass roof structure LAMILUX CI System Glass Architecture PR60energysave into the prestigious design competition. With its customisable design, the glass roof system meets the top Passive House standard (phA advanced component).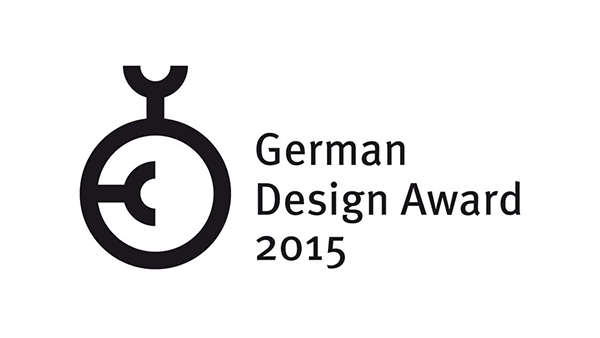 LAMILUX company bosses named "Entrepreneur of the Year 2014"
The company made news last year by making it to the final round – and now it has been announced winner of the prestigious business prize: LAMILUX – in particular the company's bosses Dr Dorothee and Dr Heinrich Strunz – received the award "Entrepreneurs of the Year 2014" in Berlin.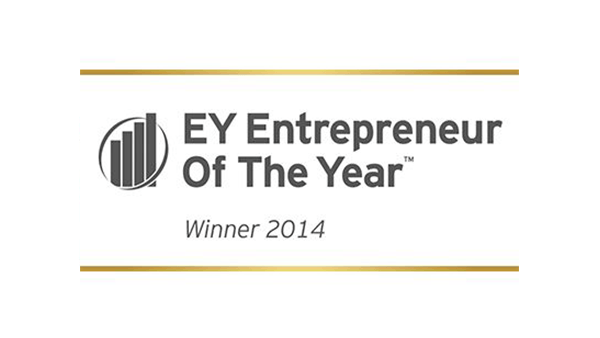 LAMILUX declared a "top innovator"
Rehau – for over 20 years, the "Top 100" has been a seal of innovation, a thirst for knowledge and team spirit. On 27 June, the most successful think tanks in Germany will receive this coveted award. "Top 100" mentor Ranga Yogeshwar will present the awards to the companies at the German SME Summit in Essen. The founder of the "Top 100", compamedia, expects more than 1000 guests will attend the event. LAMILUX Heinrich Strunz Holding GmbH & Co. KG from Rehau is one of the top innovators.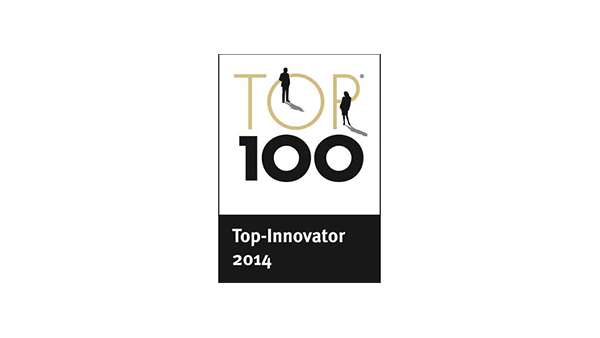 LAMILUX in the final round of the competition "Entrepreneur of the year 2013"
Impressive growth, strong innovation and social commitment: This will be the 17th time the international audit and consulting firm Ernst & Young (EY) will choose Germany's best SME. After a rigorous multi-level selection stage, 58 companies have made it into the final of the "Entrepreneur of the Year 2013" competition, including family entrepreneurs Dr Dorothee und Dr Heinrich Strunz.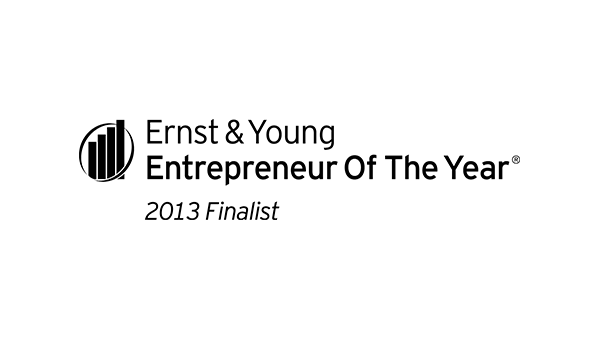 AVK Awards new quality seal to LAMILUX
LAMILUX was the first German company to receive the Innovation Prize 2012 from Industrievereinigung Verstärkte Kunststoffe (AVK) as a "Particularly attractive employer". The industry association commended the efforts and achievements of LAMILUX in its development and implementation of sustainable HR strategies. "This company is based on a set of binding values" emphasised Dr Gerd Esswein at the award ceremony. LAMILUX continues to pursue the goal of promoting the knowledge and skills of all employees on an individual level and in so doing laying the foundations for independent action.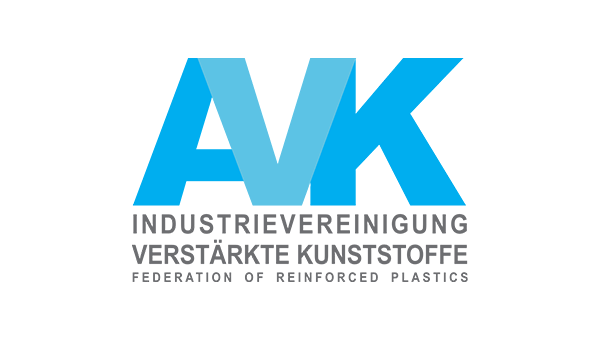 Frost & Sullivan New Product Innovation Award 2012
The international consultancy Frost & Sullivan, London awarded LAMILUX the New Product Innovation Award 2012. The renowned market and industry analysts commended LAMILUX on their development of a new carbon fibre reinforced plastic. "The characteristics and properties of the CFRP plates which are produced in a large-scale industrial process and are therefore very attractive in terms of price are testament to LAMILUX's capacity for product innovation", said Dr Leonidas Dokos, Chief Chemicals and Materials Analyst at Frost & Sullivan.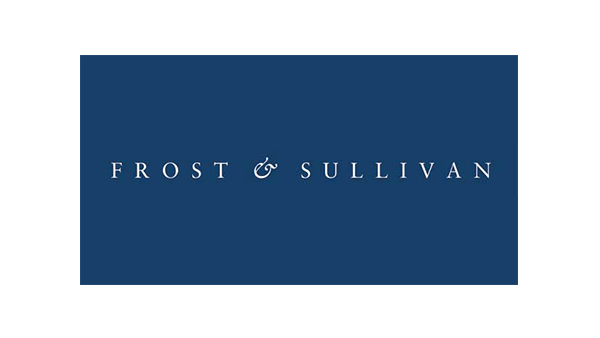 SCHULEWIRTSCHAFT enterprise award 2012
LAMILUX received the award from the Federal Association SCHULEWIRTSCHAFT for its outstanding commitment in SCHOOL-BUSINESS networking. The purpose of the competition "Mein Engagement macht Schule", which is held under the auspices of the Federal Minister of Economic Affairs and Technology, is to praise the winners of the "SCHULEWIRTSCHAFT Enterprise Award" for providing students with valuable information and advice through offering company visits, work placements, practical projects or application training sessions.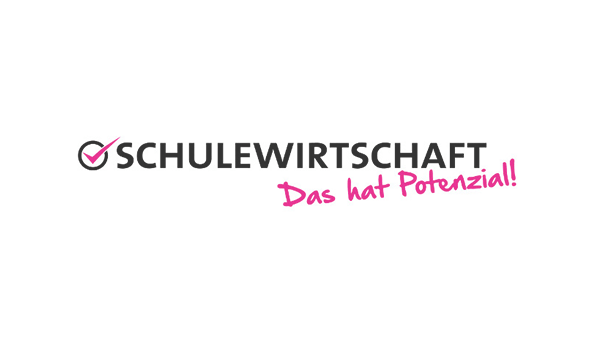 AVK innovation prize 2012
"particularly attractive employer"
LAMILUX was the first German company to receive the Innovation Prize 2012 from Industrievereinigung Verstärkte Kunststoffe (AVK) as a "Particularly attractive employer". The industry association commended the efforts and achievements of LAMILUX in its development and implementation of sustainable HR strategies. "This company is based on a set of binding values" emphasised Dr Gerd Esswein at the award ceremony. LAMILUX continues to pursue the goal of promoting the knowledge and skills of all employees on an individual level and in so doing laying the foundations for independent action.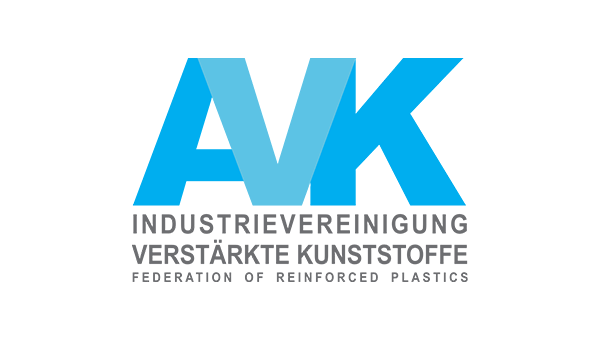 "Bavaria's Best 50" 2011
LAMILUX is one of the fastest growing, family-owned companies in Bavaria and therefore received the prize "Bavaria's Best 50" in 2011. "They have shown great stability over the last five years and have continued to evolve", said Martin Zeil, Bavarian Minister of Economic Affairs, at the award ceremony. In addition to strong growth, "Bavaria's Best 50" recognises efforts made in training young people.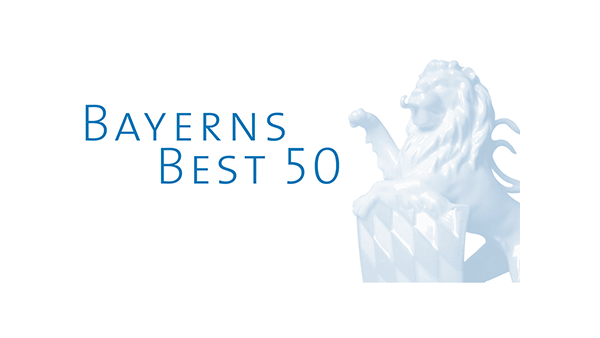 Deli Trophy supplier prize 2011
The caravan and mobile home manufacturer Dethleffs awarded LAMILUX the 2011 DeLi Trophy supplier prize in the category "Advantage". The reason: LAMILUX provides services based on cooperative partnership, focusing on cost management, delivery conditions, identification of potential savings and continuity in both product quality and service. Dethleffs uses fibre-reinforced plastics created by LAMIlUX to produce caravan roofs and side walls.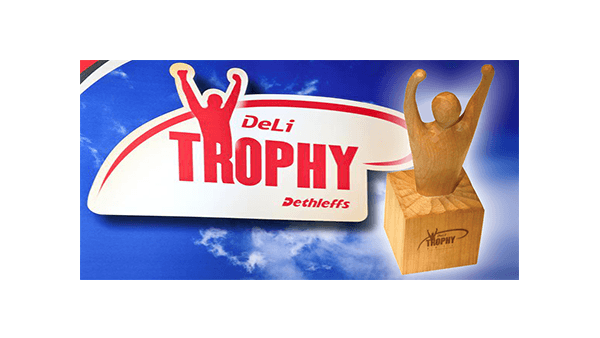 Industrievereinigung
Verstärkte Kunststoffe (AVK)
innovation award in the category "environment" 2008
Award winning environmental technology at LAMILUX: A waste air purification system removes waste air containing styrene which is generated during the production of fibre-reinforced plastics and takes it to a combustion process. Hot water is generated from this release of energy which is used in the plastic hardening process on the production line. This technical solution reduces oil and gas consumption by 50 per cent.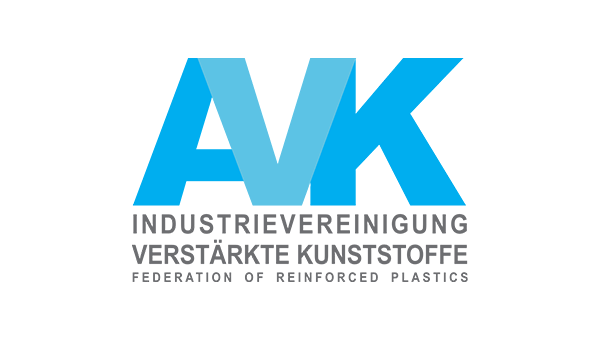 SME lion 2006
In 2006 LAMILUX received the "SME Lion" award from Sparkasse Hochfranken and Frankenpost in the category "Product". The company won the award for their "LAMILUX CI System Continuous Rooflight B" daylight system. "With this product, LAMILUX managed to combine fire protection, personal protection, noise protection and extreme energy efficiency", said Hans Homrighausen, Managing Director of Frankenpost, at the award ceremony.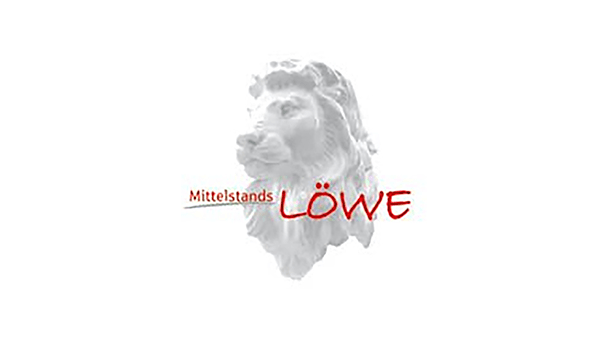 SME Lion 2003 in the category "person"
In 2003, LAMILUX won both the Reader's Choice and Jury Prize for the first "SME Lion" in the category "Person" which was awarded by Sparkasse Hochfranken und Frankenpost. This award serves as "recognition for exemplary SMEs who motivate others though their activities", it was said during the award ceremony. LAMILUX let their trainees handle the entire application process and won the award for their high training quotas as well as the amiable and harmonious atmosphere in the company.