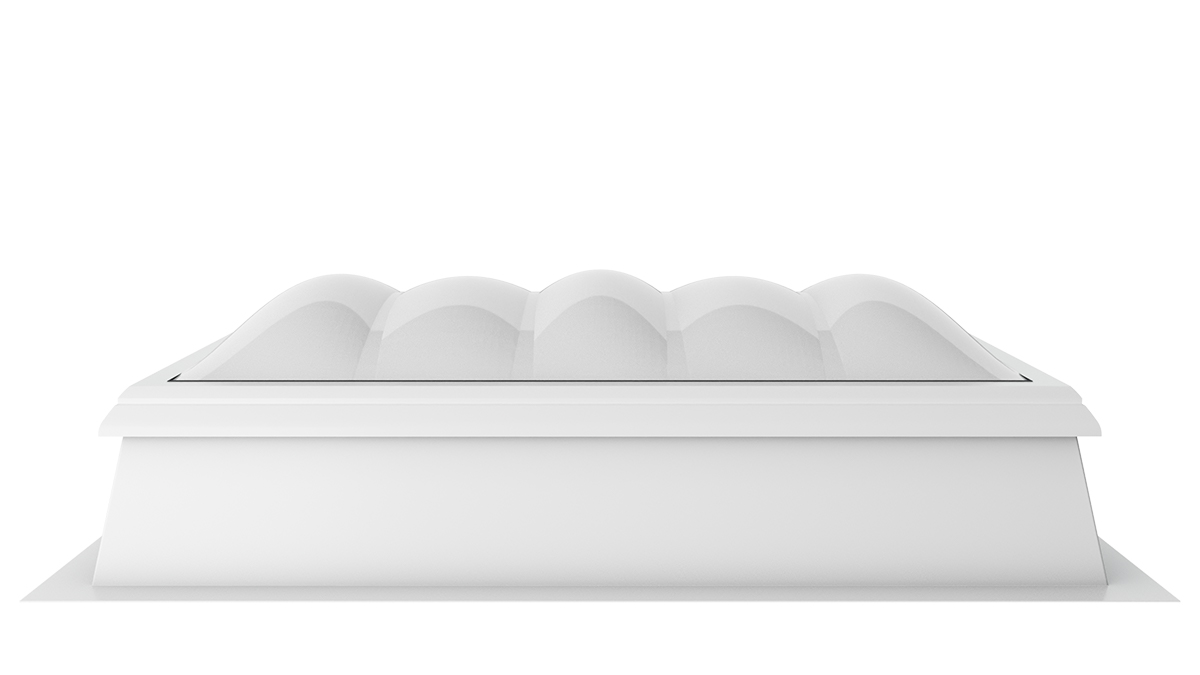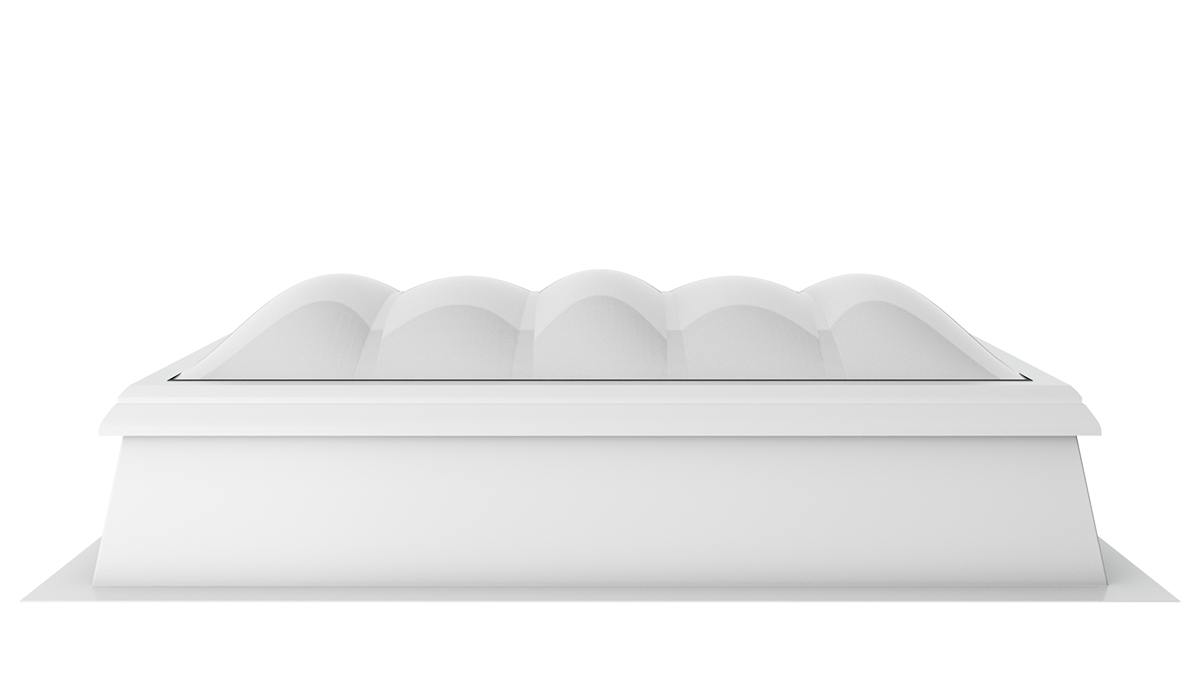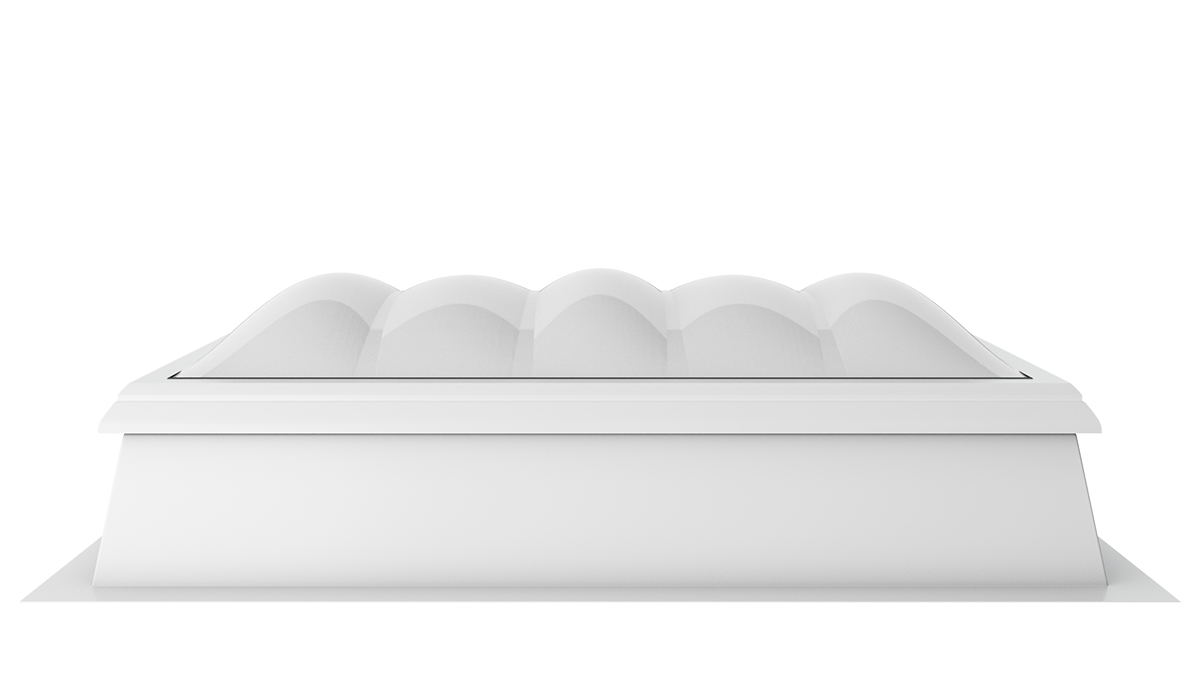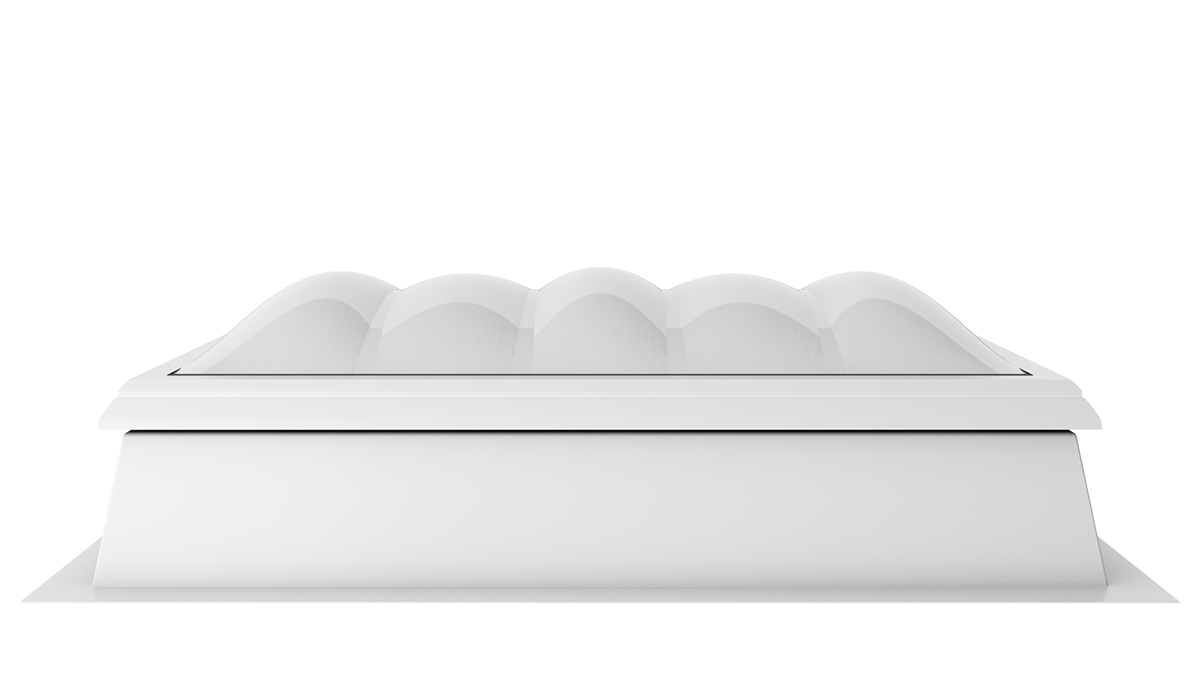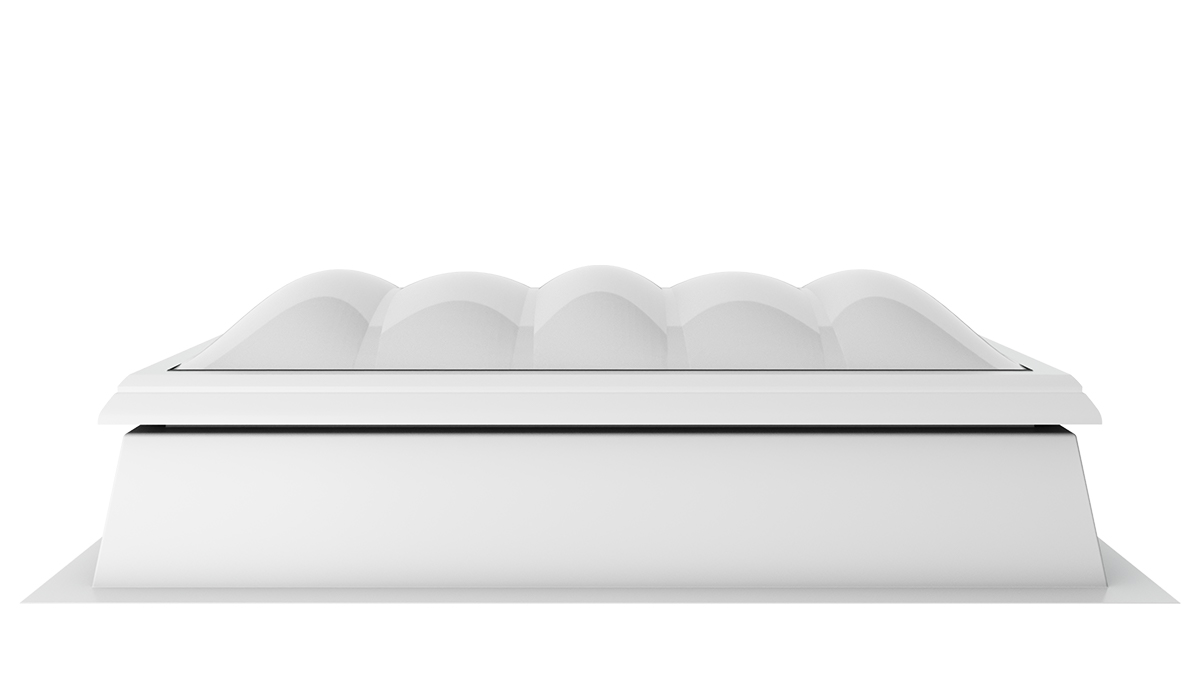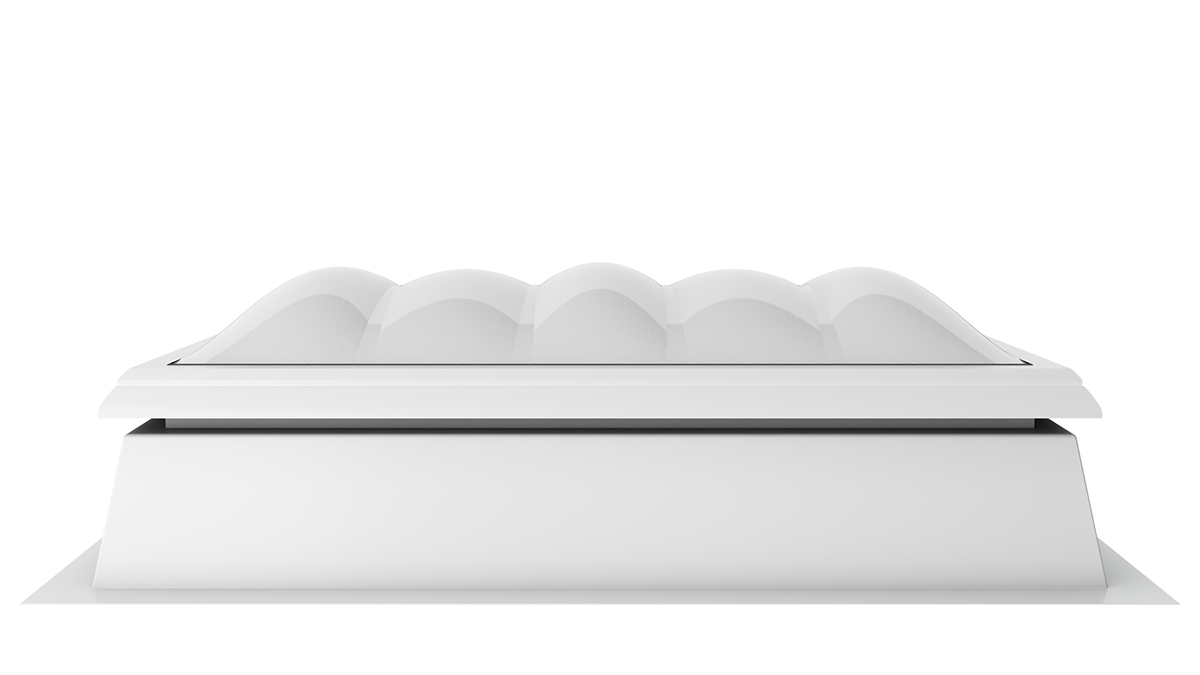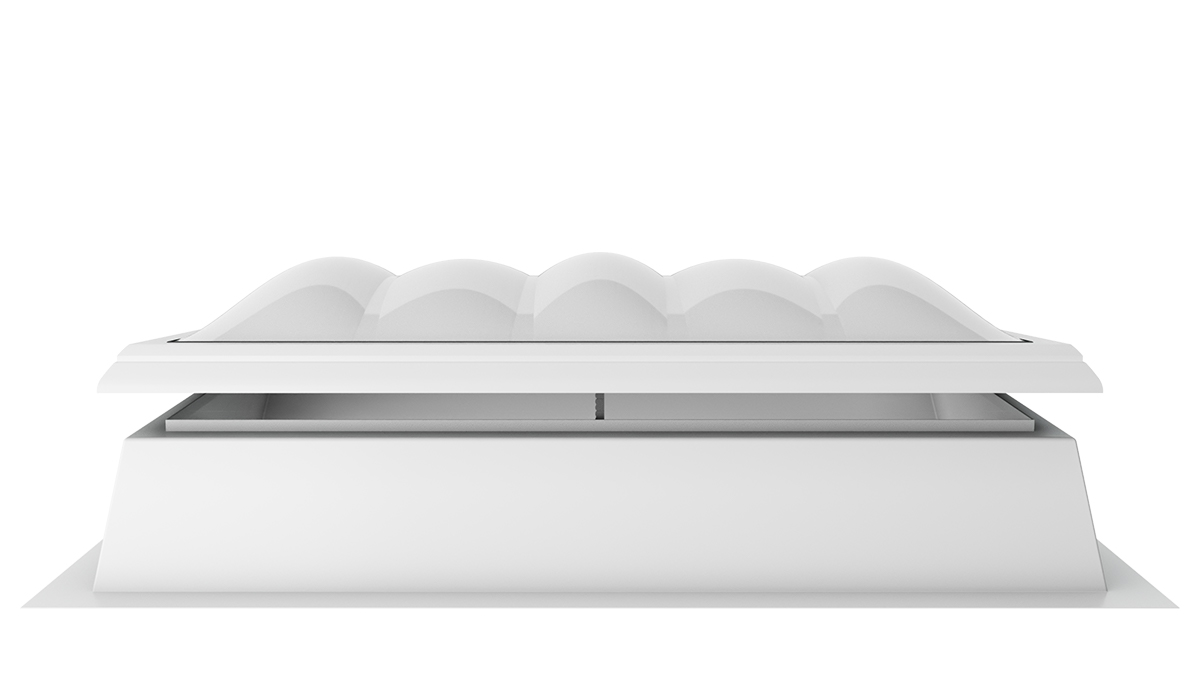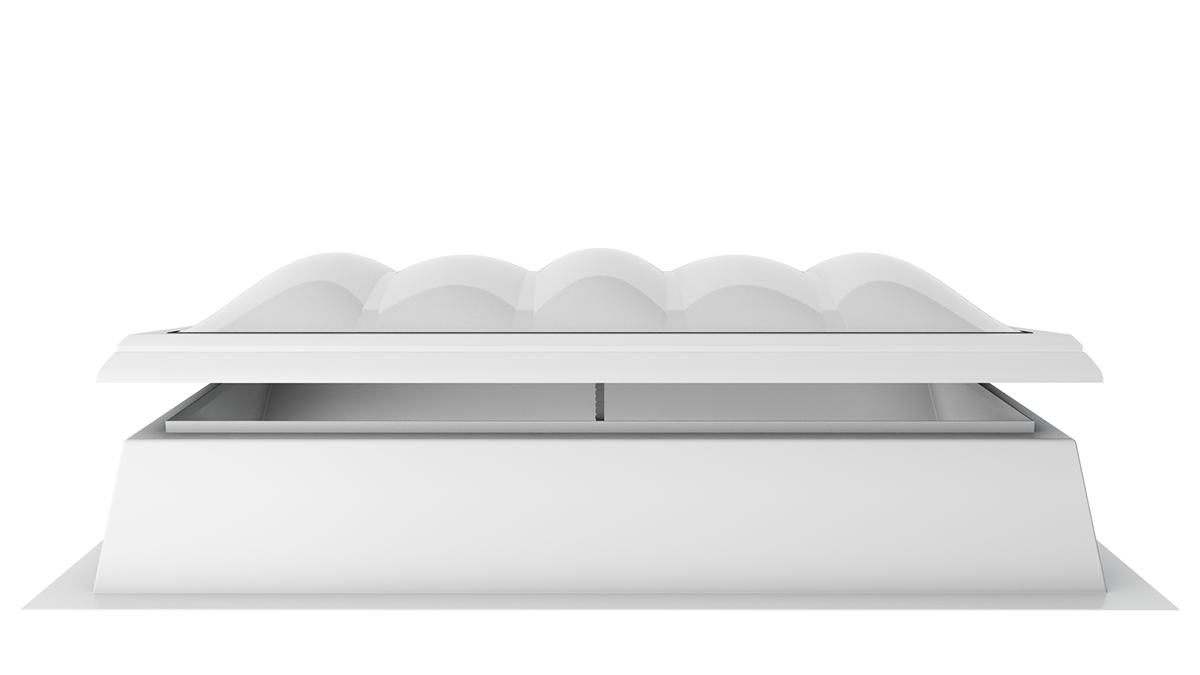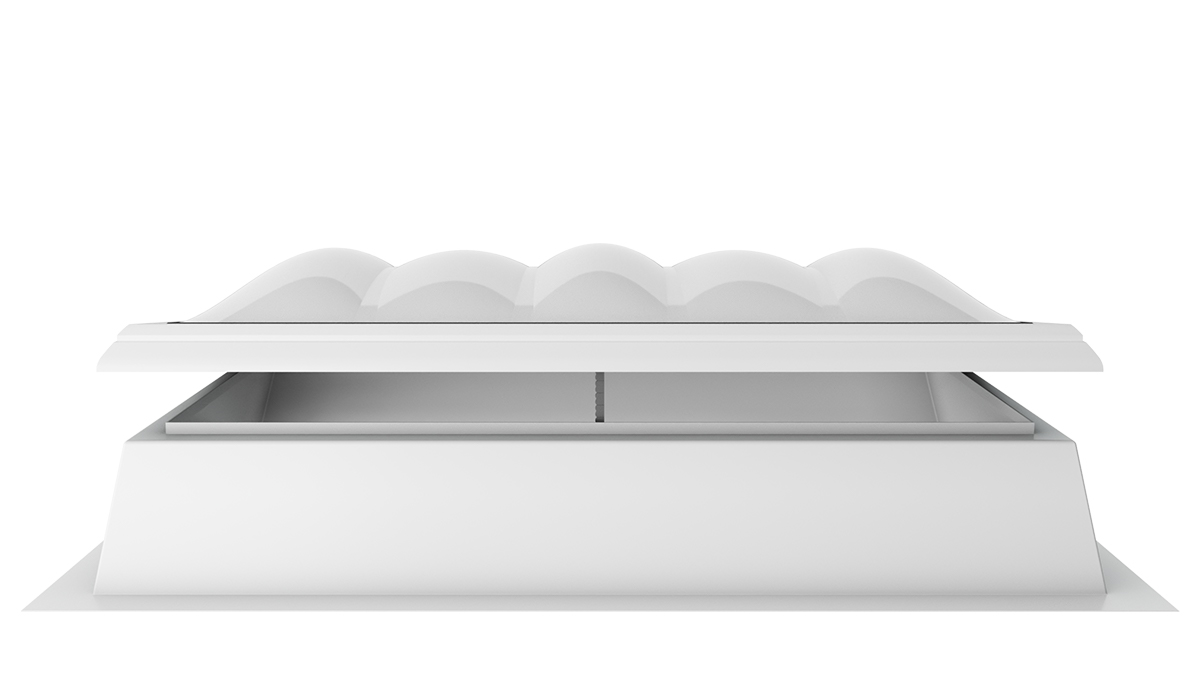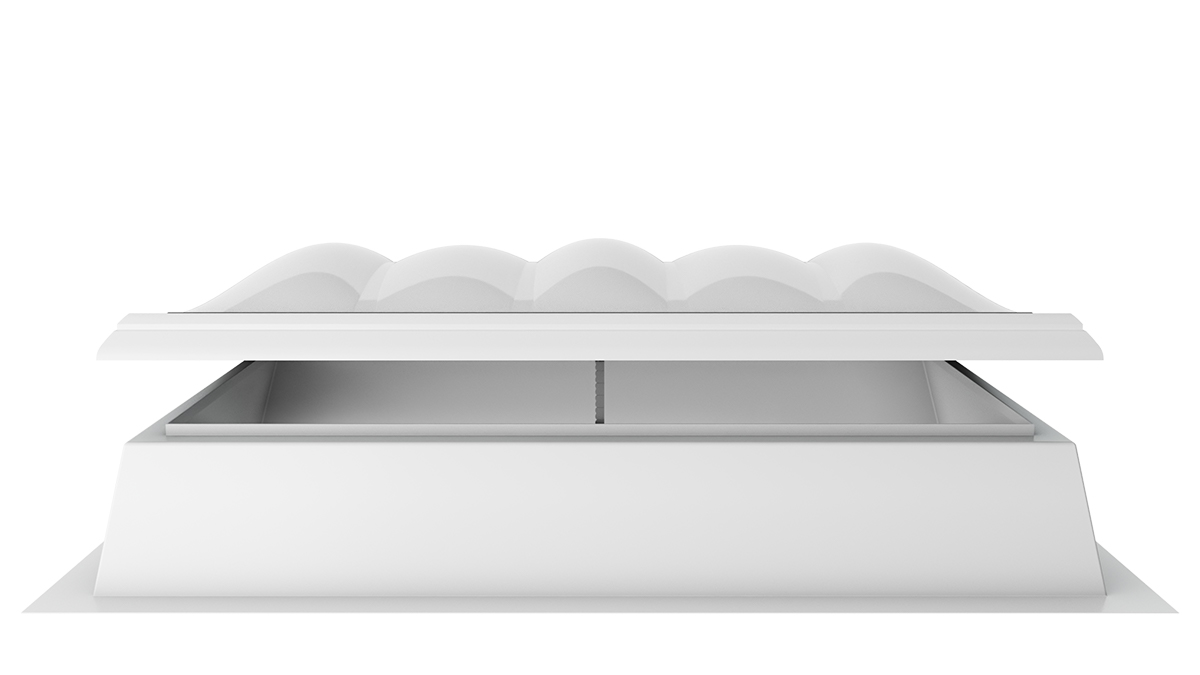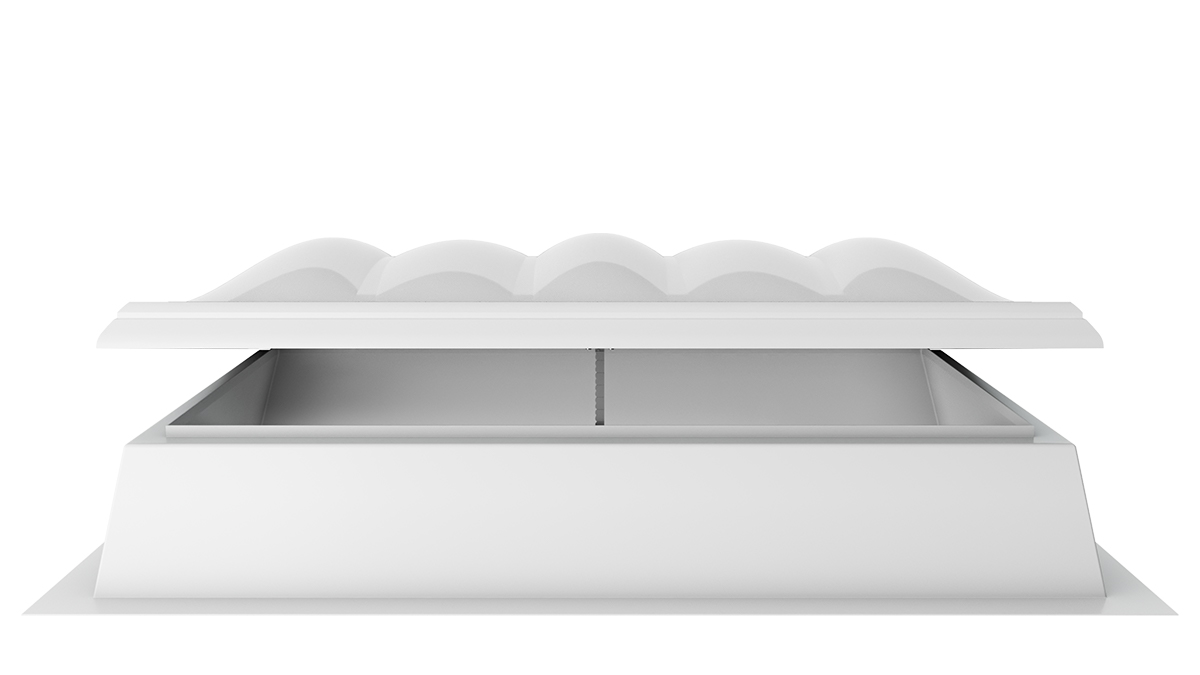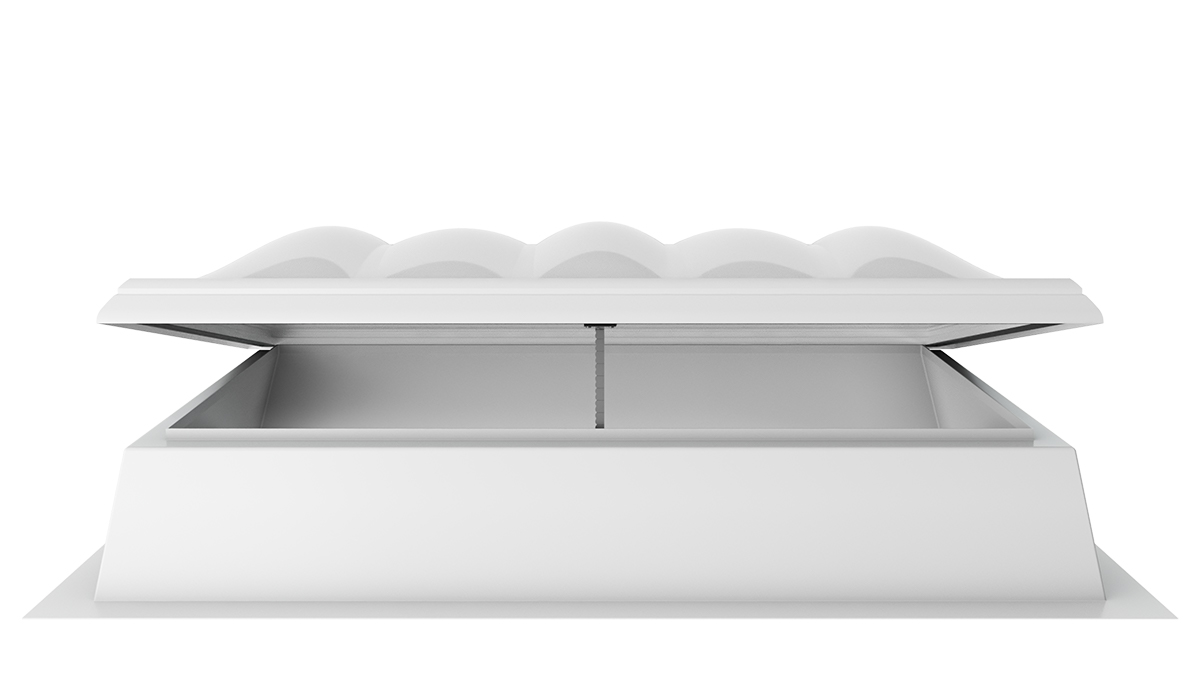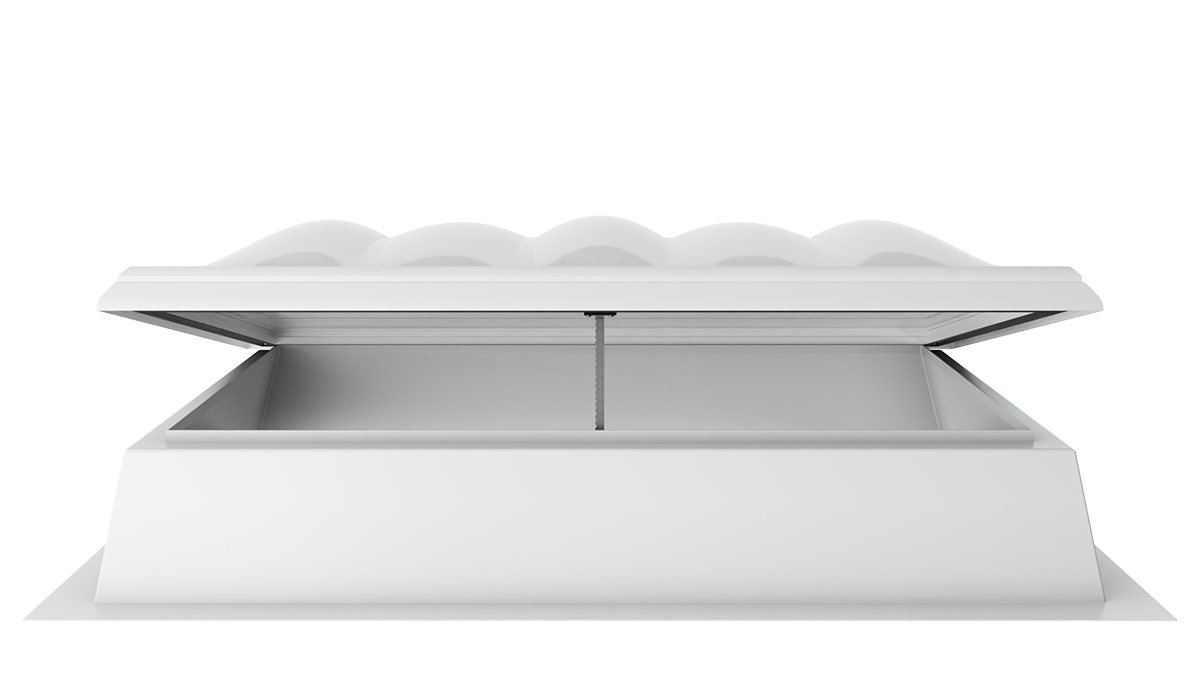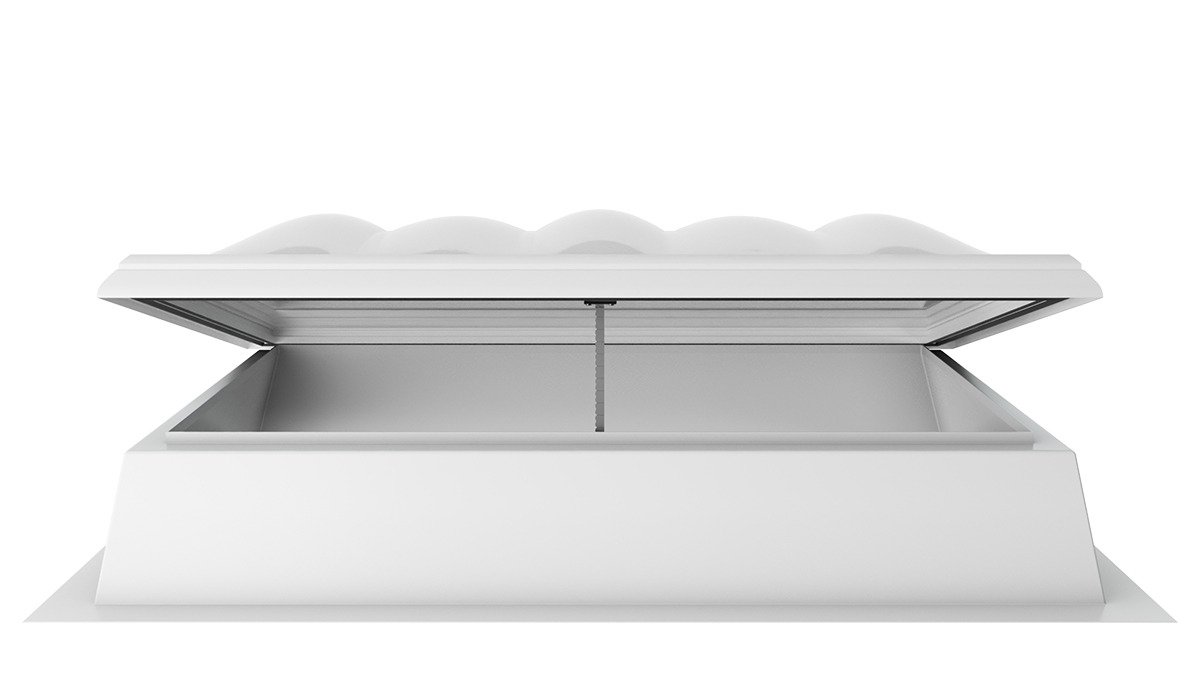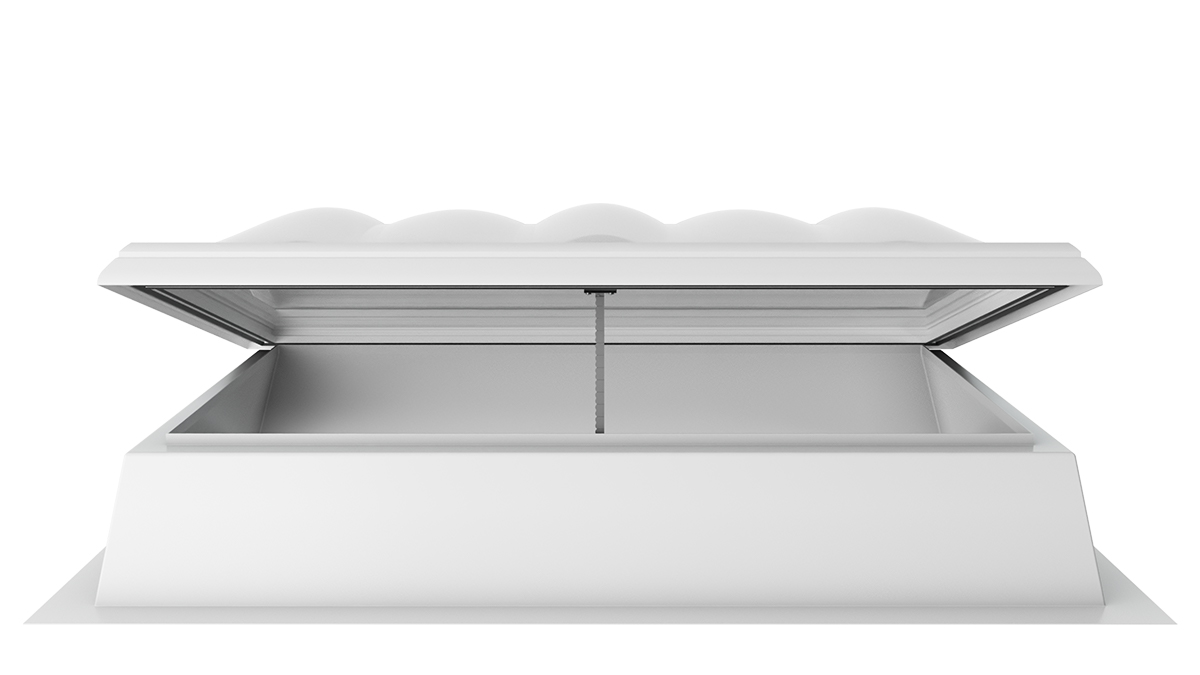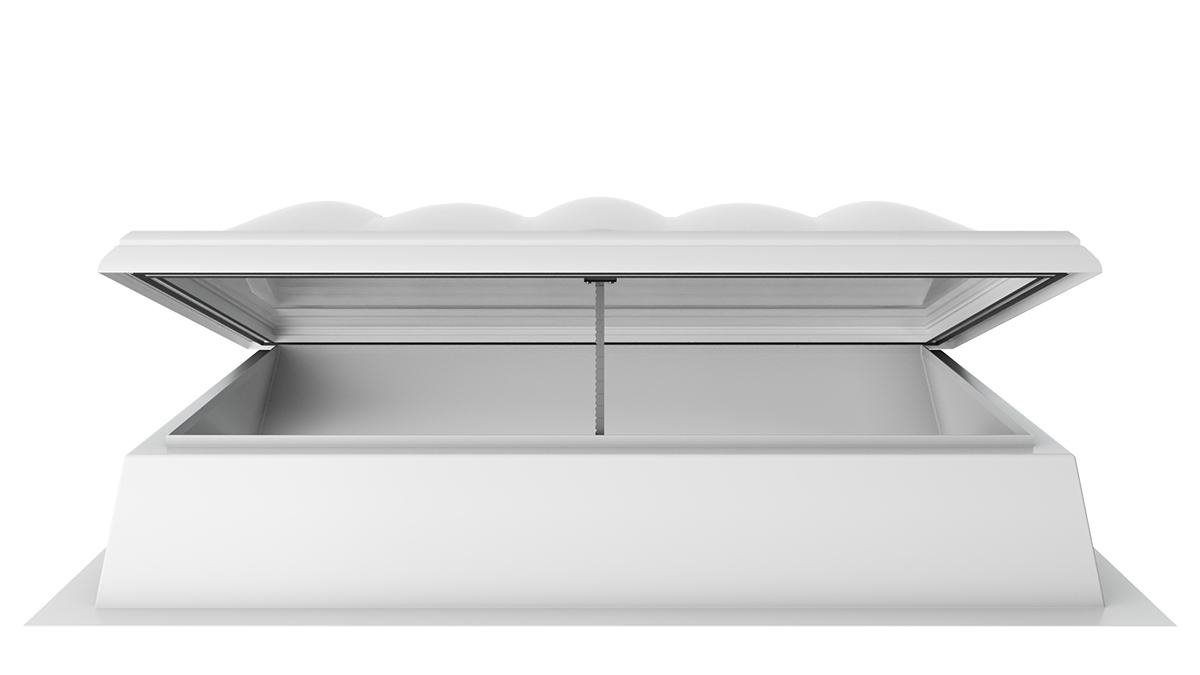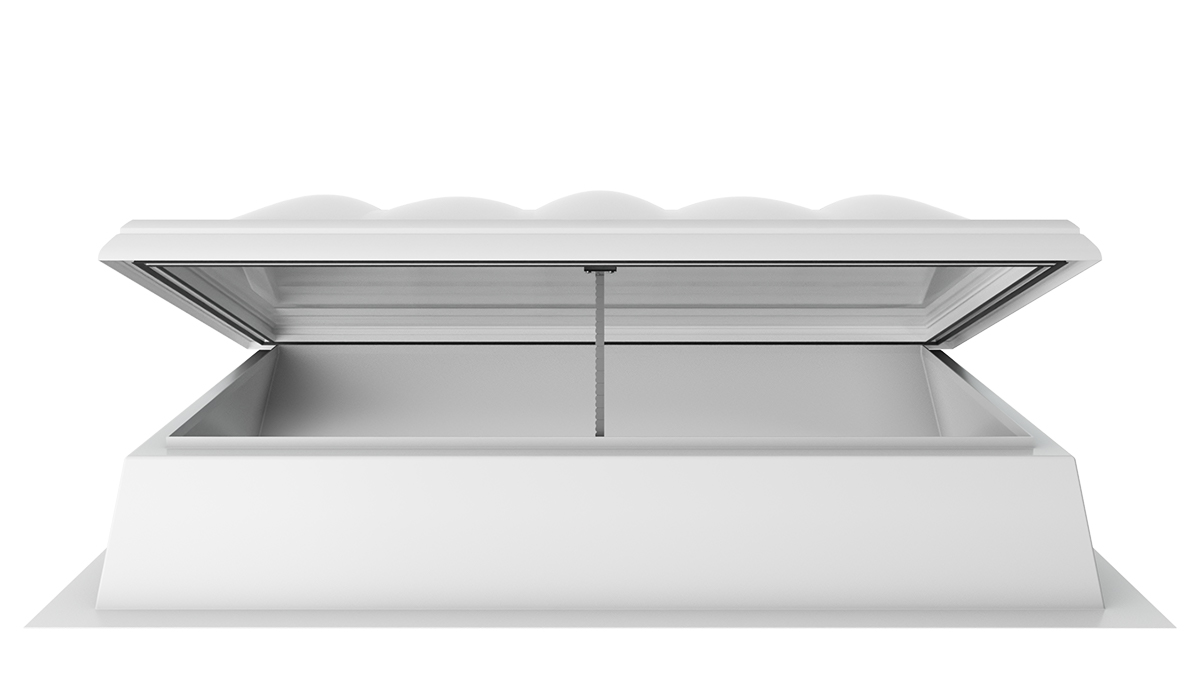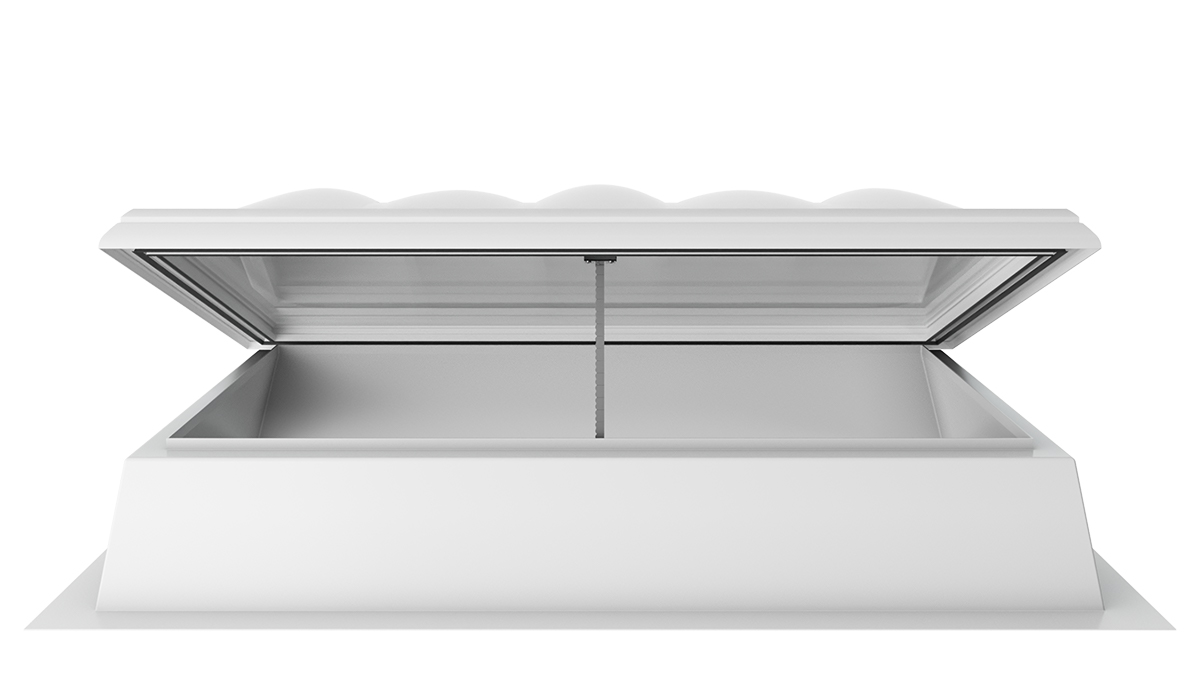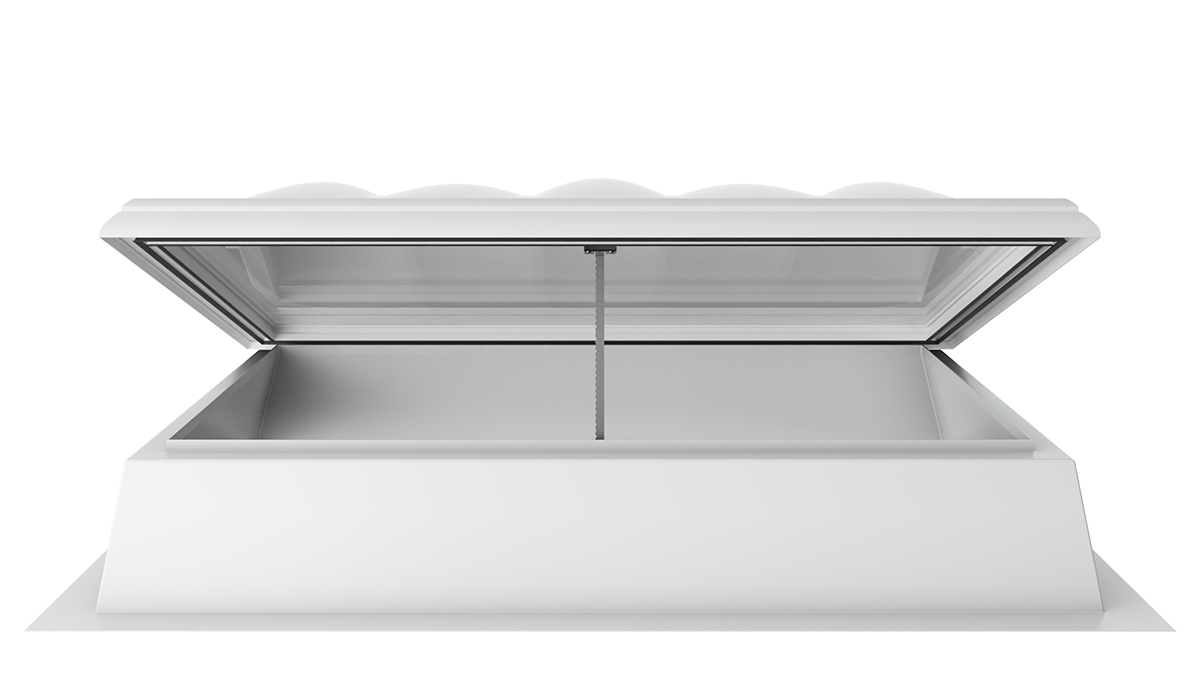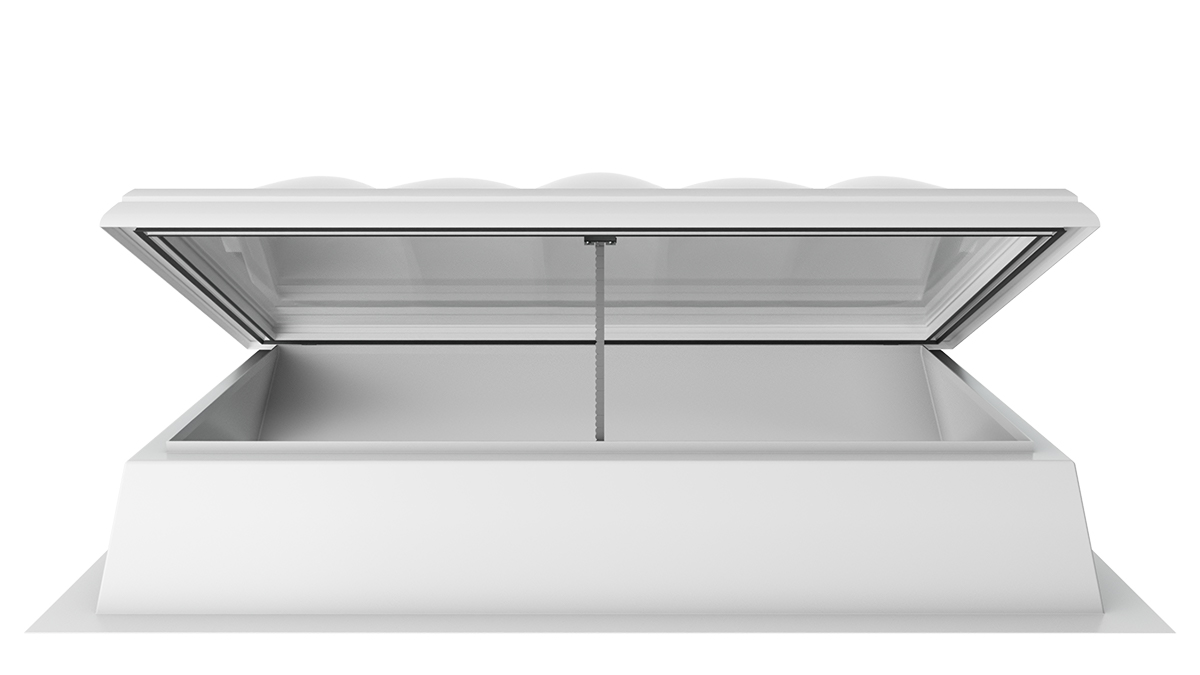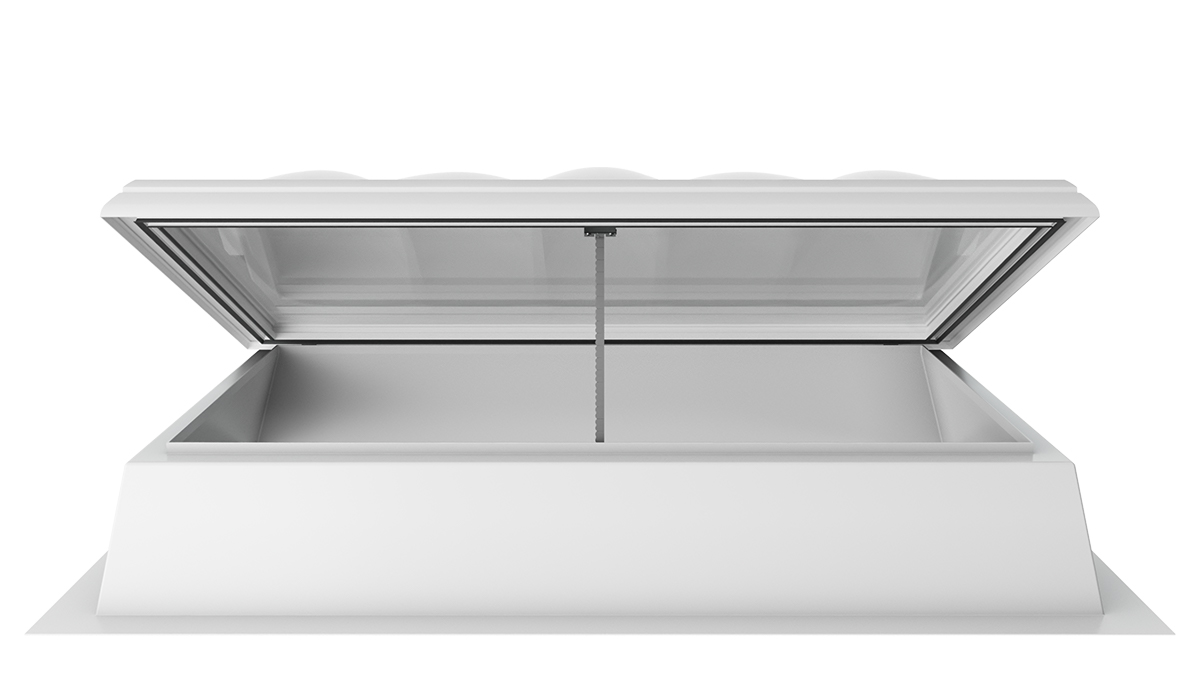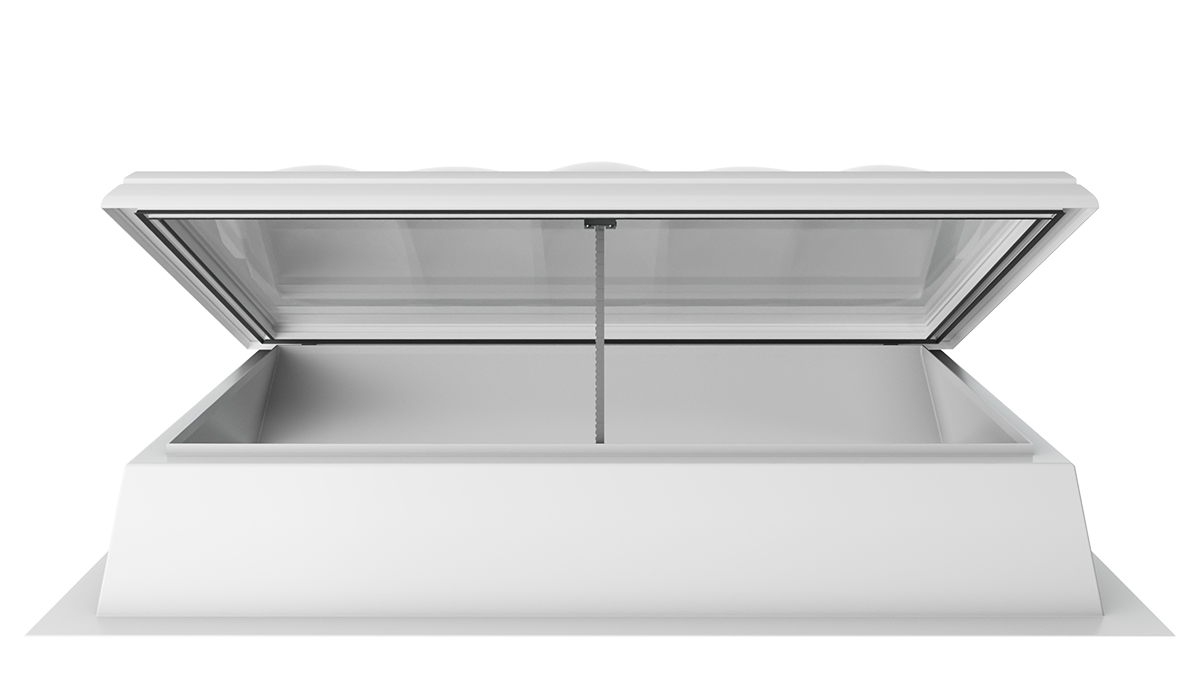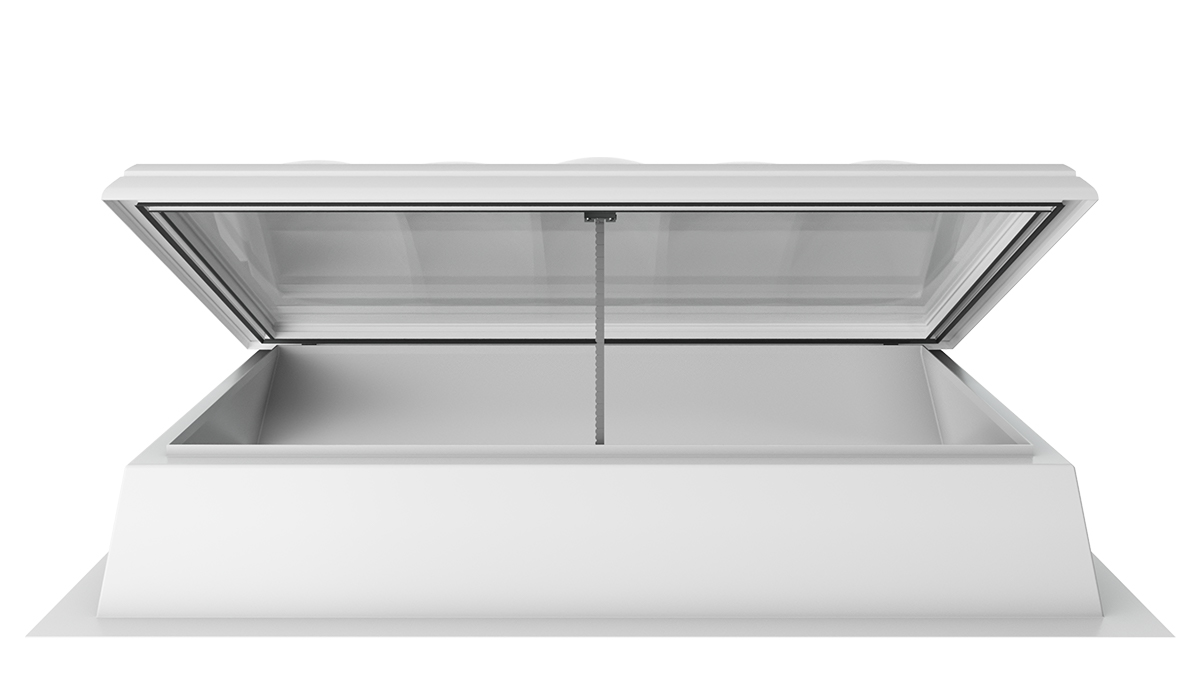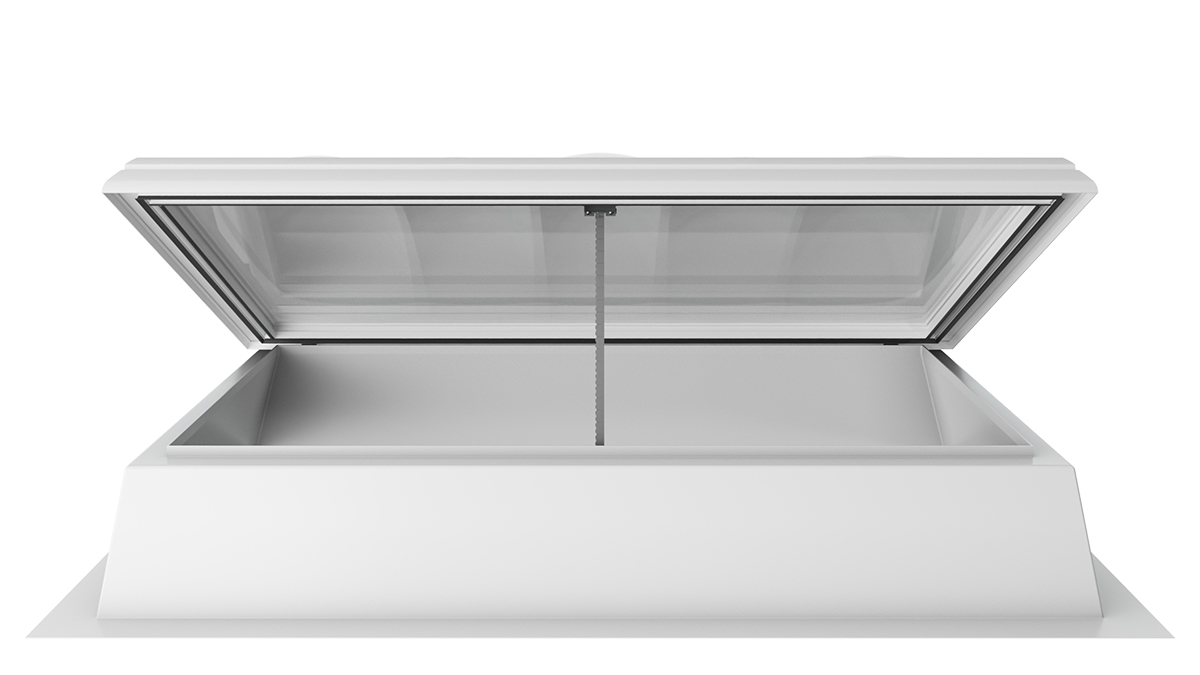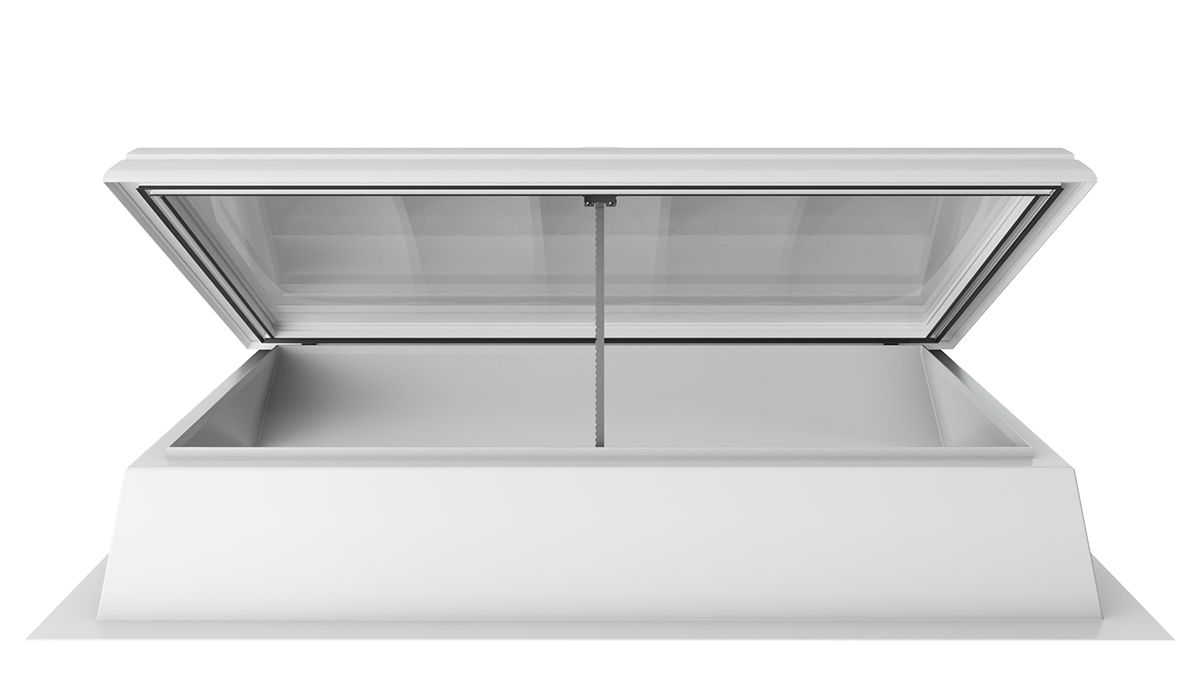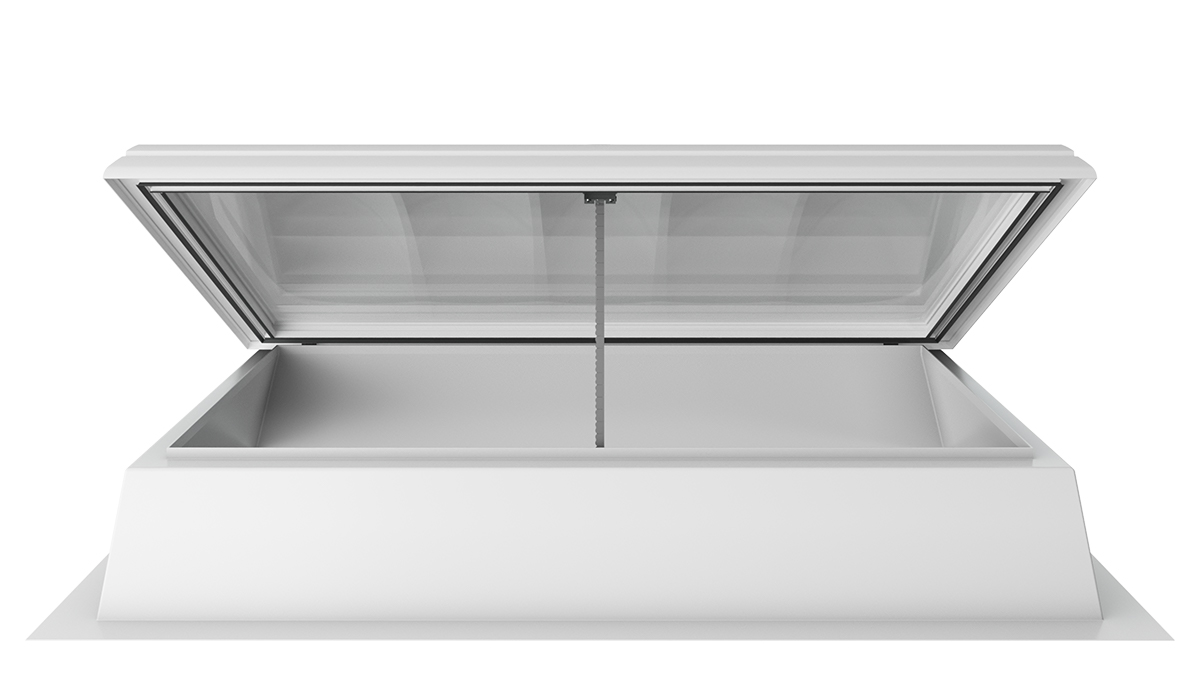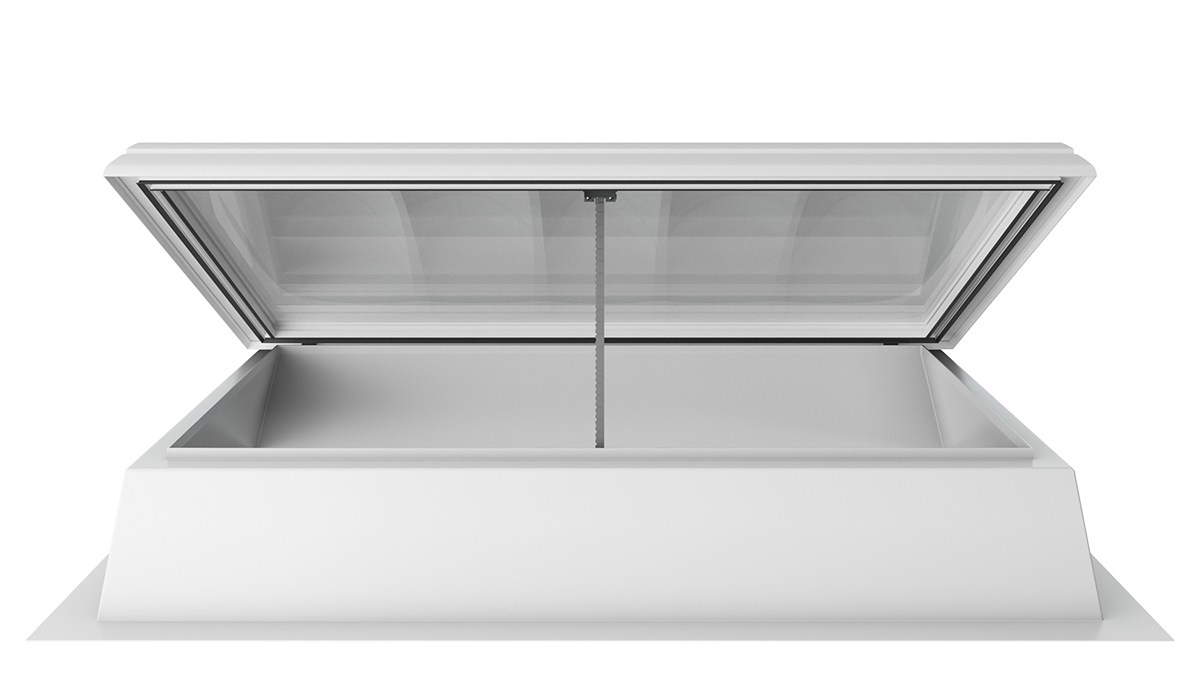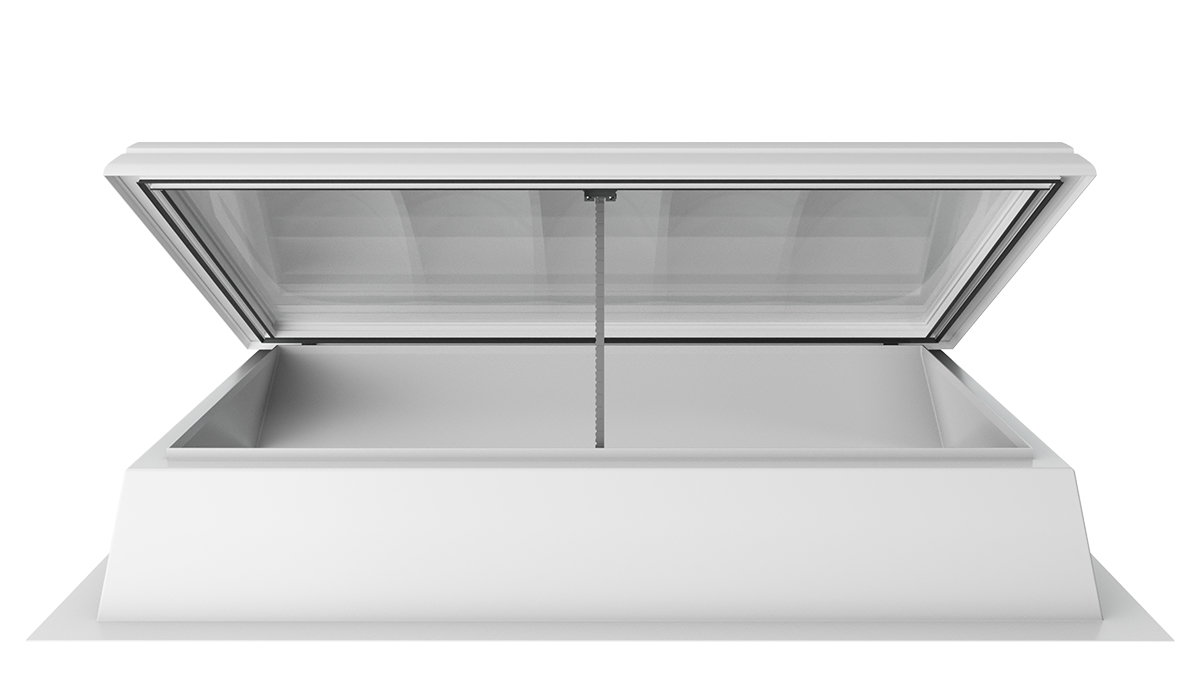 Domed rooflights for customised skylight solutions
Diversity and flexibility combined on the industrial roof
---
From standard industrial rooflights to complex special solutions – LAMILUX dome rooflights are the classic option for flat roofs and the basic product among skylights. With customised features, the largest number of standard sizes available on the market and a wide variance of upstands, our dome rooflights offer flexibility, quality, energy efficiency, ease of use, and service for demanding industrial roofs. Thanks to a multiple sealing system and up to four layers of plastic glazing, the LAMILUX domed rooflight is a true energy miracle. The warp-resistant border frame and the thermally insulated upstand made of glass-fibre reinforced composite also contribute to its considerable heat insulation performance. The upstand is a key component in the whole rooflight dome system. Constantly further developed in terms of stability and heat-insulating properties, the upstand forms the base for the structure. We manufacture our GRP upstand in fibre composite as a one-piece moulded element. It is torsion resistant and delights customers with its seamless appearance, long-lasting durability thanks to corrosion and weather resistance, and energy efficiency thanks to thermal bridge-free construction and complete insulation. In addition, our customers appreciate the short delivery times thanks to our in-house upstand production and the simple assembly enabled by completely pre-assembled delivery of upstand and top section.
Our complete rooflight package is rounded off by the variety of glazing options. For optimal daylight supply of the building, our customers can choose from individual glazing systems. These increase the well-being of building users thanks to the natural incidence of light whilst benefiting a reduction in the electricity costs for electric lighting. LAMILUX flat roof domes set new standards in terms of health and safety in industrial buildings. The skylights provide glare-free daylight illumination of the rooms, natural fresh air supply and, through integrated smoke and heat exhaust ventilation units (SHEVs), safety in case of fire. Daylight and fresh air are firmly anchored components in legal workplace regulations, as increased daylight incidence and regular ventilation promote the concentration of workers and create a healthy indoor climate. Additional SHEV units integrated into the dome rooflights dissipate toxic smoke and harmful gases in the event of fire and keep escape routes smoke-free. In this way, our skylights create a healthy and safe working atmosphere. Our product portfolio includes several rooflight dome variants – for individual, precisely fitting solutions on the industrial flat roof.
Choose the right domed rooflight for you
LAMILUX rooflight domes – Greater stability, greater design and greater comfort
---
Trust in 70 years of expertise
For energy-efficient and fire-safe buildings
---
Energy efficiency
The energetic interaction of the individual system components such as glazing, frame, sealing system and upstand in the entire rooflight construction ensure all-round optimum thermal insulation with minimised risk of condensation. The isothermal curve is a graphical representation for simulating the temperature distribution within a component. Isothermal lines are lines featuring the same temperature and reveal a measurable customer benefit. The 10.0° isothermal line is a measured variable used in building physics. This is marked as a red line in the diagram. If this line wanders outside the confines of a structure, condensate or even frost will form precisely at this point. On the other hand, the optimal, kink-free curve of the 10.0° isotherm in the LAMILUX rooflight dome results in a significant reduction in the risk of condensation on the inside of the overall construction during cooler outside temperatures, thus contributing to the energy management of the building.

Preventive fire protection
According to DIN 18234, roof penetrations, such as skylights, on large roofs with a roof pitch of up to 20° need to be designed in such a way that fire propagation from the bottom to the top is prevented. Without such measures, there would otherwise be a risk of flame spreading through the roof opening to the roof cladding or into the roof structure in the event of a fire. To prevent this, in most cases, according to the standard, special insulation materials are used around the openings and gravel fill is applied to the roof. LAMILUX, however, offers intelligent solutions which make gravel fill unnecessary. LAMILUX dome rooflights consist of a border frame and a GRP upstand and – in contrast to PVC or aluminium upstands or rooflights without a border frame – meet the safety requirements of DIN 18234 without additional measures. Thus, with our LAMILUX rooflights, we contribute considerably to providing a roof, which will be safe in the event of a fire. Our interactive planning aid provides an overview of the possible combinations of skylights in accordance with DIN 18234.
We are your reliable partner
For every building project and in all weather conditions
---
Greater safety during weather extremes
Heavy rain, hail, heavy snow and storms: Extreme weather events have been increasing in frequency for several years. Such events occur only very irregularly, but do so suddenly and unpredictably. This is precisely why it is important to protect roofs and houses from these dangers at an early stage. Above all, skylights are exposed to the influences of nature all year round. As a manufacturer of skylights, we see it as our responsibility to adapt our products to the changing environment. That is why we have further improved the design of our classic rooflight dome. With clever geometry instead of more material, it is equipped for future challenges. The wave shape of the dome shell provides better load transfer and greater stiffness without using more material. As a result, the LAMILUX domed rooflight withstands more wind and snow and remains watertight at higher wind speeds. The LAMILUX Rooflight F100 W is the new standard for industrial flat roofs.
Greater design for industrial roofs
Statutory regulations, health regulations and industrial requirements call for customised and tailor-made solutions, especially on industrial premises. Our LAMILUX Rooflight F100 Circular is a guarantee for pleasant and healthy working conditions and an additional visual highlight. Double or triple layered, it efficiently provides daylight and fresh air. The curved plastic frame offers an optimal indoor climate as well as an equally special design. The round shape gives architects and planners creative freedom. Even in extreme weather events, the Rooflight F100 Circular provides functional protection for the building. Our circular rooflight reveals its advantages wherever buildings not only require optimal daylight illumination and the best possible fresh air supply, but also an appealing design as an eye-catcher.