High Gloss
An attractive classic
---
Our premium quality LAMILUX HG 4000 combines the advantages of fibre-glass-reinforced composites with the appearance of aluminium. This quality also offers a smooth, high-gloss surface for exacting requirements regarding visual appearance. The surface is sealed with a gelcoat layer, providing even better resistance to ultra-violet light and weathering.
Versions
LAMILUX High gloss can be ordered in the following versions
---
LAMILUX High gloss is available
In thicknesses between 1.5 mm and 4.0 mm
In widths up to 3.2 m
In sheets or coils
In a range of colours: RAL, NCS scale and customer-specific colours
With a metallic or matt surface
With a gelcoat surface for maximum UV and weather resistance
The gelcoat surface is also available with an antibacterial effect
With a flexible resin system for curved structures
Other thicknesses, dimensions and colours available on request
With various reverse side treatments (smooth, corona, sanded, soft sanded) on request
SPECIFIC PRODUCT ADVANTAGES
High-gloss, smooth surface
Only LAMILUX offers a high-quality metallic finish
Consistently high quality thanks to continuous manufacturing process which is monitored 24/7
Sectors
Caravan sector
Commercial vehicle sector
Bus sector
Medical and hygiene sector
Available versions
With matt surface finish (matt)
For curved structures in flexible design (flex)
With metallic surface finish (metallic)
With fabric reinforcement (Fabric)
LAMILUX TechTalk
High Gloss
---
Application pictures
Examples of practical use
---
LAMILUX AntiBac
Triple effect against pathogens
---
LAMILUX has developed an innovative composite material for use in the medical sector: The fibre-reinforced composite features a special nano silver surface which has antibacterial effects. The effect: Germs die off within a few hours. This innovative material is therefore perfectly suited for use a wall coating in operating theatres and other clinical facilities, for example.
In addition to use in the medical sector, there are also many uses for the high-tech, antibacterial material in the food industry. More specifically, where strict hygiene standards must be complied with and sterility is of the utmost importance; for example, in cold stores, refrigerated warehouses and vehicles as well as in preparation rooms and abattoirs.
Added safety
Thanks to its permanent antimicrobial effect, LAMILUX AntiBac helps to compensate for natural fluctuations in cleaning and disinfection on all wall and ceiling surfaces. This creates a redundant system for maximum hygienic safety.
Disinfection means a reduction in germs by a factor of at least 105; in other words, thanks to LAMILUX AntiBac, less than 10 in 1,000,000 replicable germs survive.
With LAMILUX AntiBac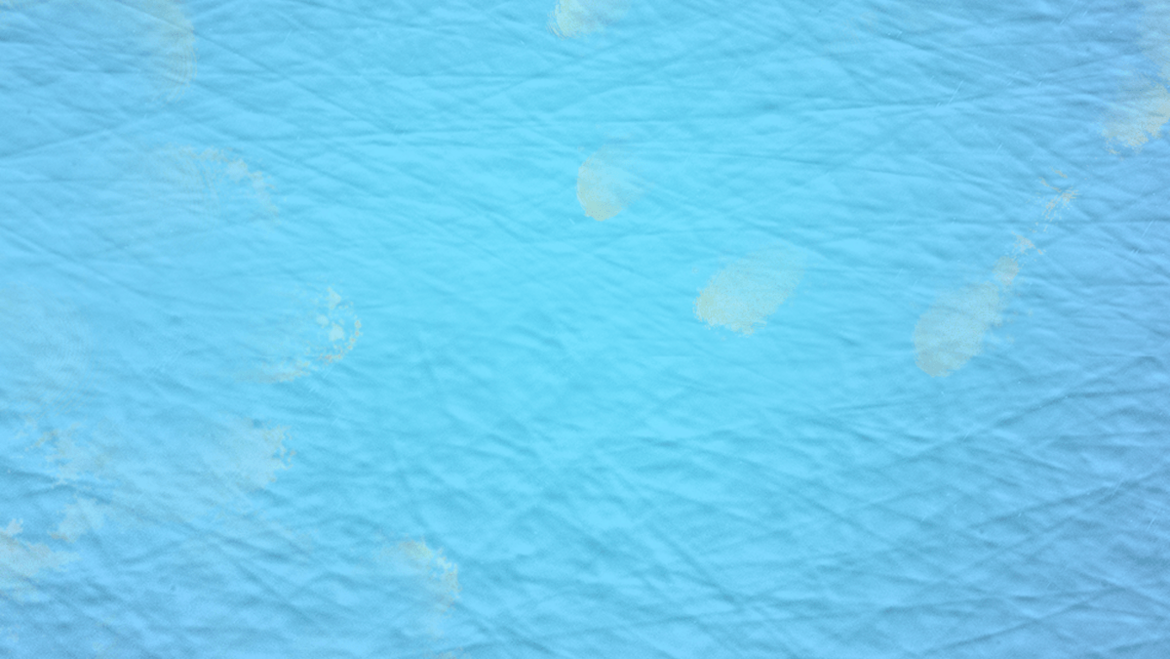 LAMILUX AntiBac offers permanent disinfection of the entire surface, even in areas which are difficult to access.
Long-term effect & durability
Silver ion release (worst case conditions) under the substance-specific limit for food contact according to the EU Biocides Regulation (50 ng/g)
Theoretical durability: 55 years (= max. duration of silver ion release and consequent anti-microbial effect when cleaned twice a day) using maximum aggressive cleaning method with diluted nitric acid (HNO3 at 40°C)
Laboratory weathering as per DIN ISO 4892:-2-A-2 1,000 h
Condensation test 40 °C 100% R.H. (no change in material and surface properties)
Temperature change test 8h 80°C / 16h -25°C 6 weeks (no change in material and surface properties)
Temperature exposure at 80°C for 6 weeks (no change in material and surface properties)
Efficacy against the following pathogens according to the standards JIS Z 2801, DIN EN ISO 22196, ASTM 2180, ASTM 2149
Bacillus subtilis, Burkholderia cepacia, Clavibacter michiganensis, Enterococcus faecium, Erwinia amylovora, Escherichia coli, Klebsiella pneumoniae, Methicillin-resistant Staphylococcus aureus (MRSA), Pseudomonas aeruginosa, Pseudomonas fluorescens. Pseudomonas syringae, Rhizobium radiobacter (Agrobacterium tumefaciens), Staphylococcus aureus, Staphylococcus epidermidis, Streptococcus mutans, Aspergillus niger, Aureobasidium pullulans, Aureobasidium pullulans, Candida albicans, Fusarium solani, Nivale Nival, Penicillium funiculosum, Scopulariopsis brevicaulis, Streptomyces abikoensis, Trichophyton mentagrophytes, virus bacteriophage MS2 and others
Safety & non-toxicity
BIOCOMPATIBILITY
In-vitro cytotoxicity:
ISO 10993-5
Mutagenicity:
OECD TG 471
Allergy test:
Local Lymph Node Assay (LLNA)
Skin tolerance:
OECD TG 402
OECD TG 404
OECD TG 406
Eye inflammation:
HET-CAM-Test
OECD TG 406
Inhalation studies:
OECD TG 413
Oral toxicity:
OECD TG 408

Developmental toxicity & teratogenicity:

OECD TG 413
OECD TG 422
| | | |
| --- | --- | --- |
| ECOTOXICOLOGY | | |
| Water organisms: | OECD TG 201, 202, 203, 210, 211, 221 | |
| Micro-organisms: | OECD TG 217, 201, ISO 15685, DIN 38412 L 48, DIN ISO 17155 | |
| Soil organisms: | OECD TG 232, 226, 222, 219, 207, ISO/DIS 17512-1 | |
| Activated sludge: | OECD TG 303, 209 | |
| Waste water treatment plant: | Nitrification is not affected, neither is the efficient, high removal rate of the nano silver (worst case scenario: 1 ppm nano silver) | |
Hygiene requirements
LAMILUX AntiBac kills all forms of bacteria
LAMILUX has developed a highly effective, resistant material during a three-year research project in cooperation with scientists and health professionals. This material is able to enhance hygiene standards worldwide in many areas of life on a sustainable basis. LAMILUX AntiBac neutralises over 99.9% of all bacteria on its surface effectively and permanently, whether fitted as wall and ceiling panelling in hospitals and operating theatres, as a lightweight material for food transport or as hygienic wall panelling in the food processing industry.
Contact persons
Do you have any further questions or would you like to find out more about LAMILUX Composites GmbH?
Request your individual sample here
LAMILUX High Gloss
---