GRP in the construction industry
Modular facades with plaster look: safe, durable and robust
---
LAMILUX specialises in the production of fibre-reinforced polymers based on polyester and epoxy resin, which are used in various fields of application as a face sheet for sandwich panels or as panels in the construction industry. The balanced colour effect and durability of the fibre composite panels is the result of a technologically sophisticated, quality-oriented flat sheet production process. LAMILUX Composites is Europe's leading manufacturer of fibre-reinforced plastics with 60 years of market and production experience.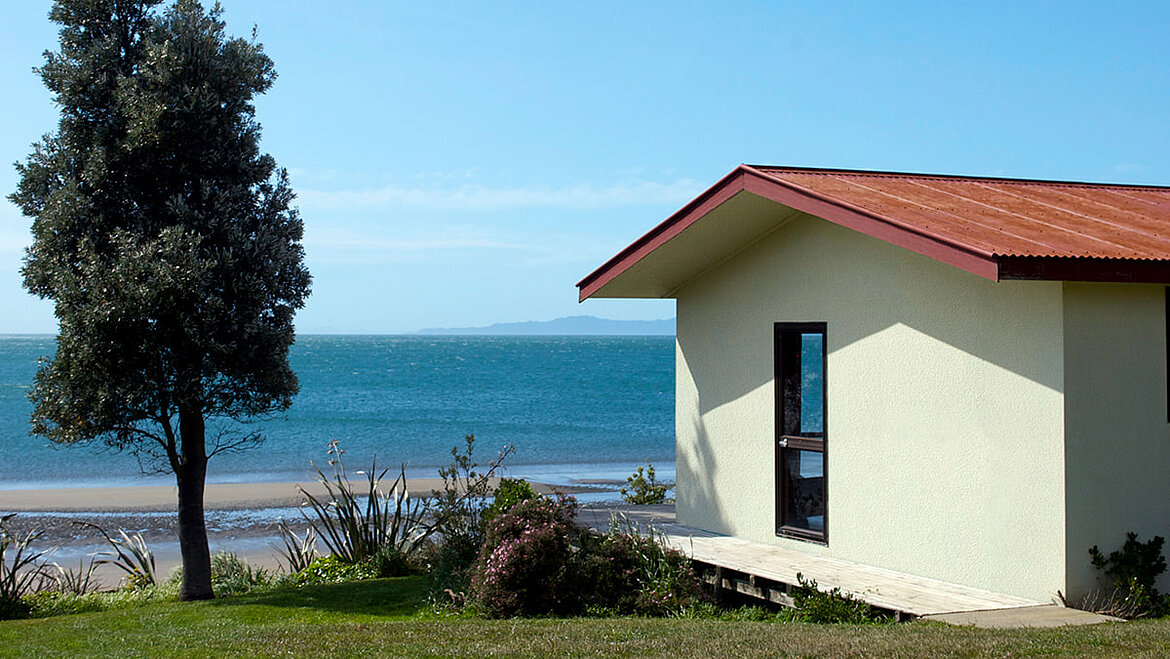 Fields of application in construction
Aesthetics - Design – Efficiency - Function
Our fibre-reinforced plastics are used as facade panels, as room solutions, in agricultural halls and buildings, as doors or gates and in other applications. The wide range of design possibilities and functional properties of glass fibre-reinforced plastics set new standards in modern architecture. LAMILUX Composites combines aesthetics, design, efficiency and function in its products.
Application as facade panel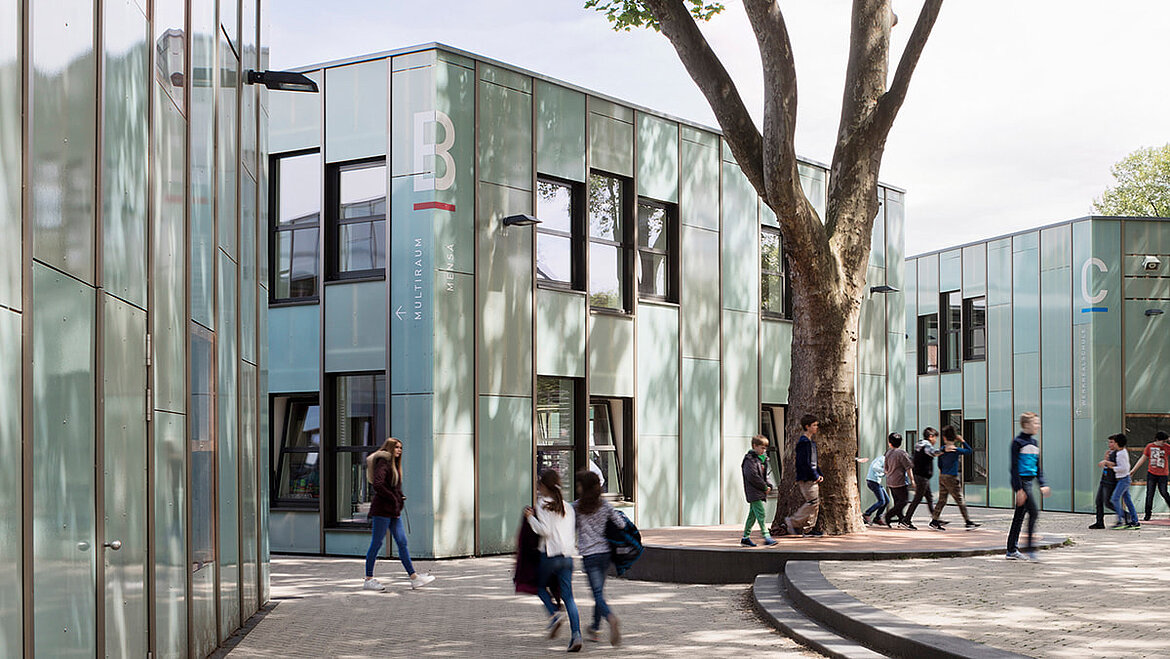 Creative freedom for individual building shells
Rear-ventilated curtain facades made of fibre-reinforced plastic panels provide buildings with a great visual appeal and many functional advantages. Architects and builders can individually design the facade shell and adapt it to the project-specific building characteristics. LAMILUX facade panels also make a major contribution to optimising heat insulation. Thanks to their excellent physical and chemical properties, the GRP panels are highly resistant to UV rays, weathering and frost.
Application as a room solution
Versatile and comfortable wall panelling and partitions
LAMILUX Composites offers the ideal product for quickly erected wall elements in a range of product variants for indoor and outdoor areas or mobile room units.
Whether temporary room solutions, emergency accommodation for crisis areas, construction sites, office containers, flexible housing units or individual modular buildings for nurseries and schools: Project-related room mobility can only be achieved by using materials with a range of physical and chemical properties. In this respect, fibre-reinforced plastics manufactured as sheeting are among the tried-and-tested construction materials for mobile units, modular houses and agricultural buildings.
Application in refrigerated warehouses and sanitary facilities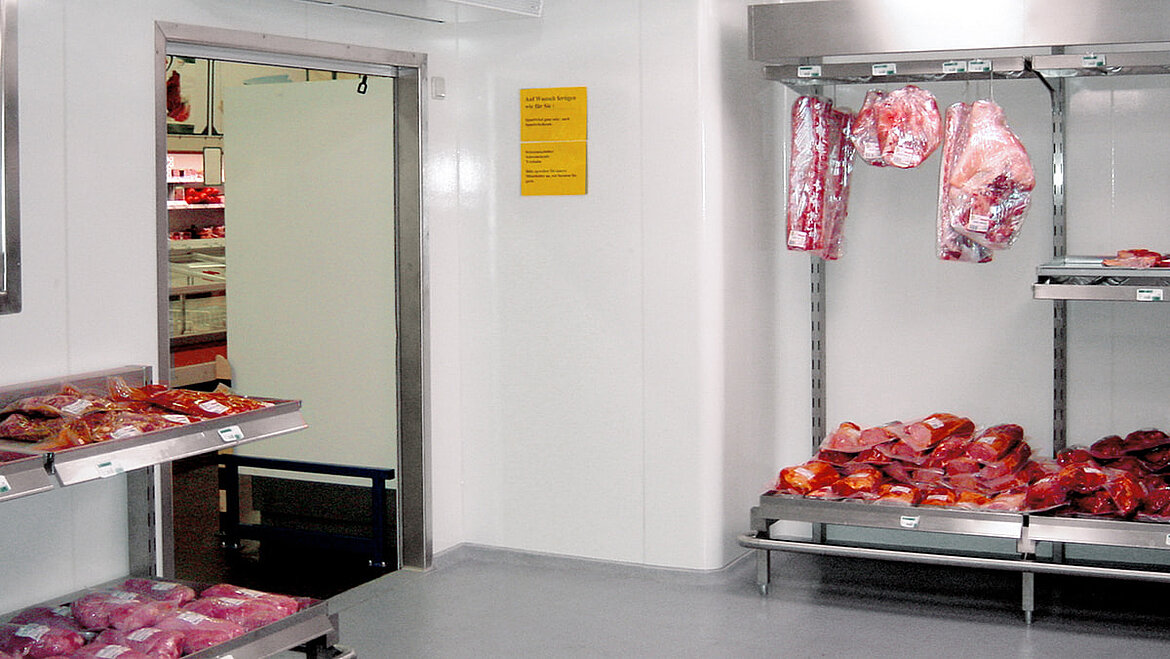 For the best hygienic protection
In the food industry, it is particularly important to guarantee the perfect protection of our food. Particular sensitivity is required in the production and storage of fresh and frozen goods in refrigerated warehouses, refrigerated displays or freezer display cases. LAMILUX fibre-reinforced plastics create a smooth and easy-to-clean surface, ensure extremely hygienic walls and create resistance to moisture and chemical influences.
Other fields of application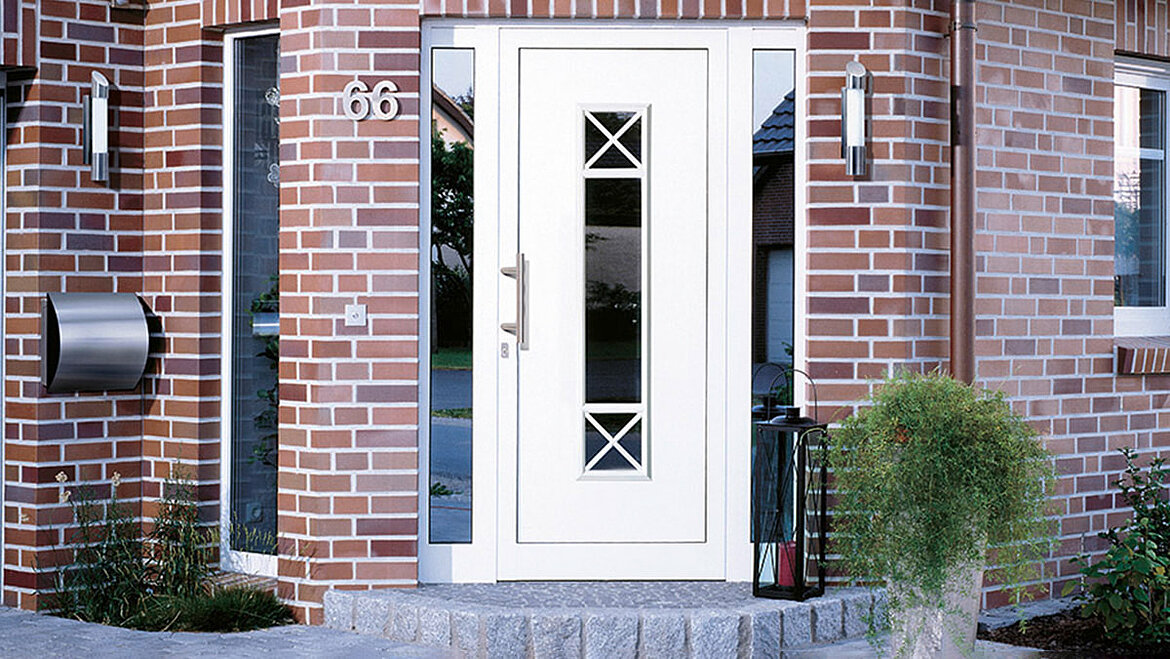 Our fibre-reinforced plastics for:
Doors & gates
Industrial/hall doors or formwork panels
Waste water
Waste water treatment plants
Trade fair construction
Continuous rooflight
TÜV-tested LAMILUX quality
---
Our continuous production process, which is controlled by highly qualified specialists, produces consistently high quality for you. As a European market leader, we have large production capacities and thus guarantee you supply reliability. In order to ensure our quality, LAMILUX is the world's first manufacturer of fibre-reinforced plastics to voluntarily have the majority of its laboratory and testing facilities tested and certified by TÜV Süd Germany. This means that we and our products have imposed the highest quality requirements.
The most important things at a glance
LAMILUX Composites
---
In thicknesses of 0.3 mm to 5.0 mm (product-dependent)
In widths up to 3.2 m
As panels up to 12 m or sheeting up to 300 m in length
Glass mats, Woven Roving or non crimp fabrics
Gelcoat layer for excellent UV and resistance to weathering, anti-slip coating
In a range of colours: RAL, NCS, translucent, dual colour, metallic or custom
Fibre structure, woven roving structure, high-gloss, matt, decor, dual colour
Smooth, corona-treated, roughened