Feather-light materials for the last mile logistics
Fibre-reinforced plastics of the latest generation for the lightest and strongest transport boxes
---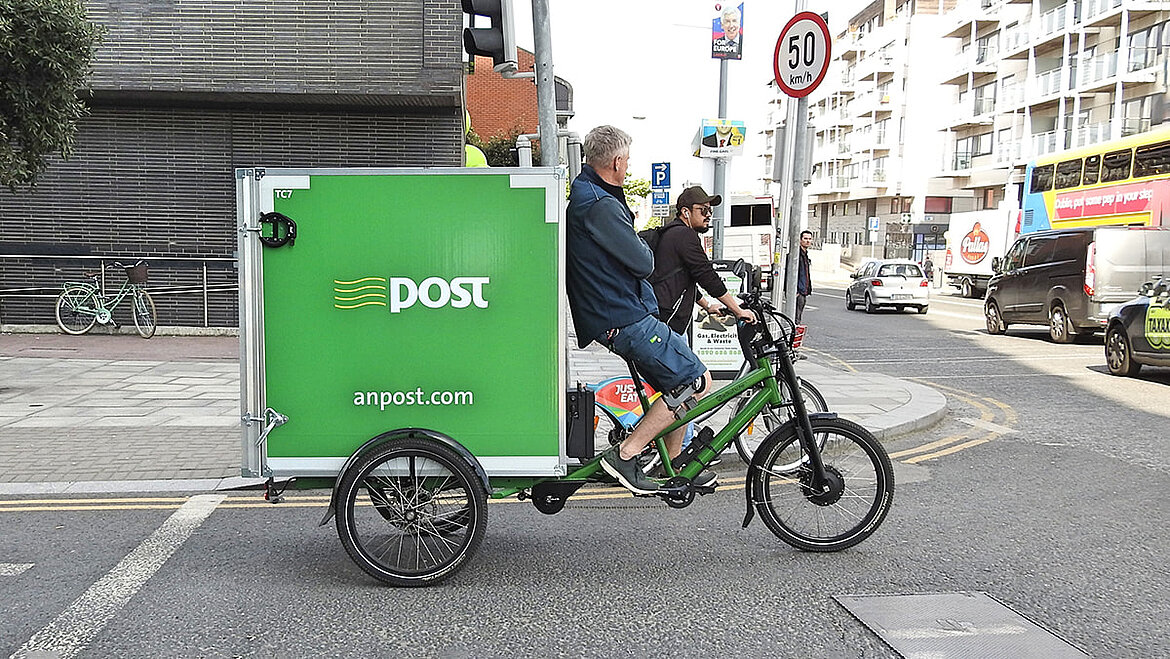 The transport boxes of small, agile last mile vehicles like those of pedelecs are highly stressed in their function as protective or transport containers with complex requirements. Fast loading and unloading, rough traffic and vibrations, wind and weather - in addition to all these adversities, the boxes should above all be as light as possible. Every gram counts to keep the range of the mostly battery-powered vehicles as high as possible. Finally, these eye-catchers of our city logistics should also look representative – and this for many years. LAMILUX material solutions get the maximum out of this field of tension in which the side walls, ceilings and floors of the most modern transport boxes move.
Reliable materials for last mile transport boxes
Highest load capacity with lowest weight
Functional integrations such as anti-slip floor, translucent roof or antibacterial surfaces
Free choice of colours
Highest UV and weather resistance

Contact us
Has the field of "last mile transportation" aroused your interest or do you have a concrete project?
---