Smoke Lift Glass Roof PR60​
Preventive fire protection
---
Smoke and heat exhaust ventilation units (SHEV units) are essential components in any fire-protection concept. These life-saving, asset-protecting systems are compulsory requirements for "preventive fire protection". We provide for a whole range of requirements, tailored to your project's needs:
Open-only, open/ close, pneumatic, 24V, 230V; certified to EN 12101-2, SHEV designed and dimensioned in accordance with DIN 18232-2, regional building regulations and industrial construction guidelines – for rooflight domes, opaque flaps, individual flaps, continuous rooflights, glass roof constructions, staircases, elevator shaft smoke extraction and wall glazing.
Product description
Glass roof SHEV unit
---
The benefits
The smoke and heat exhaust ventilation system comprises a thermally separated flap system, and a pneumatic or electric SHEV triggering component; it can be fitted with a surface inclination of between 2° and 90°.
EN 12101-2 approved
Fully adjustable flap width and height
Perfectly suited for renovation work as it can be easily installed into other systems
Choice between pneumatic and 24V electric motor drive
Ventilation function electric or pneumatic (depending on flap system: fair weather and/or normal ventilation)
Maintenance-friendly, as the thermally automatic release of individual devices remains intact in the event of remote triggering or false alarm
Optional: RAL coating possible
Optional: Sun protection with deciduous tree effect available
Optional: Sun protection integrated into the glazing
Possible as a single flap or double flap design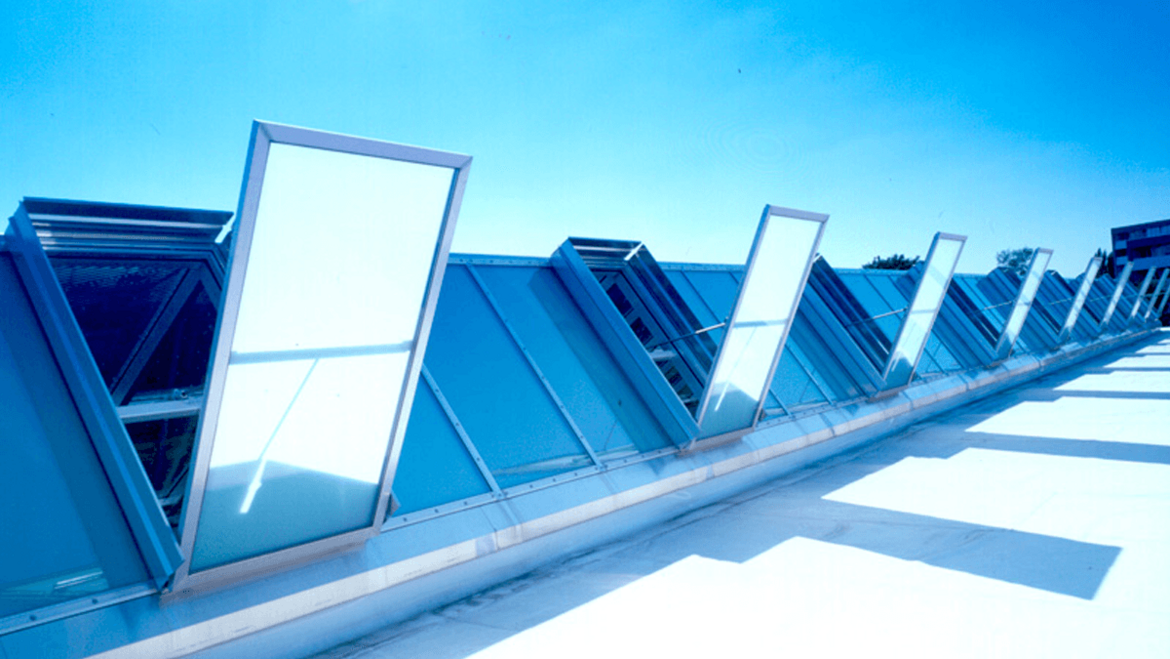 Glazing variants – Smoke Lift Glass Roof PR60
Function: SHEV open, SHEV open/ closed, fair weather ventilation
Flap design: Installation at any angle between 0° and 90°
Resistance against wind load (Class C4/B5 EN 12210)
Tightness against driving rain (Class E, 1200 EN 12208)
Thermal protection (Ug-values of 1.7 to 0.6 W/(m²K) EN 673)
Total energy transmission (g between 18 and 78 percent)
Air permeability (Class 4, EN 12207)
Light transmittance (Lt between 19 and 82 percent)
Sound insulation (EN ISO 140-3 up to 45 dB)
Technical details
Glass roof SHEV unit
---
Downloads
Glass roof SHEV unit
---