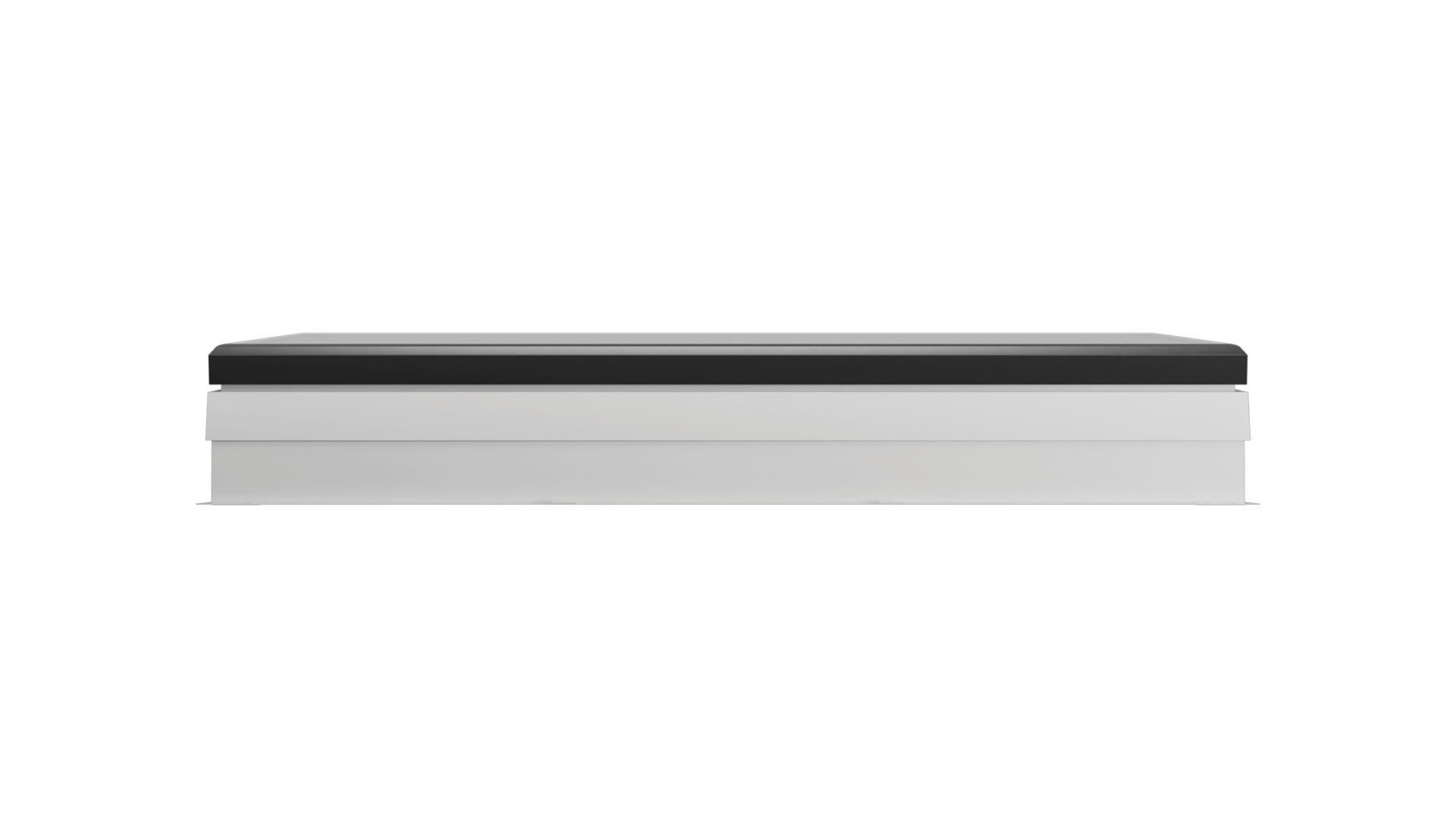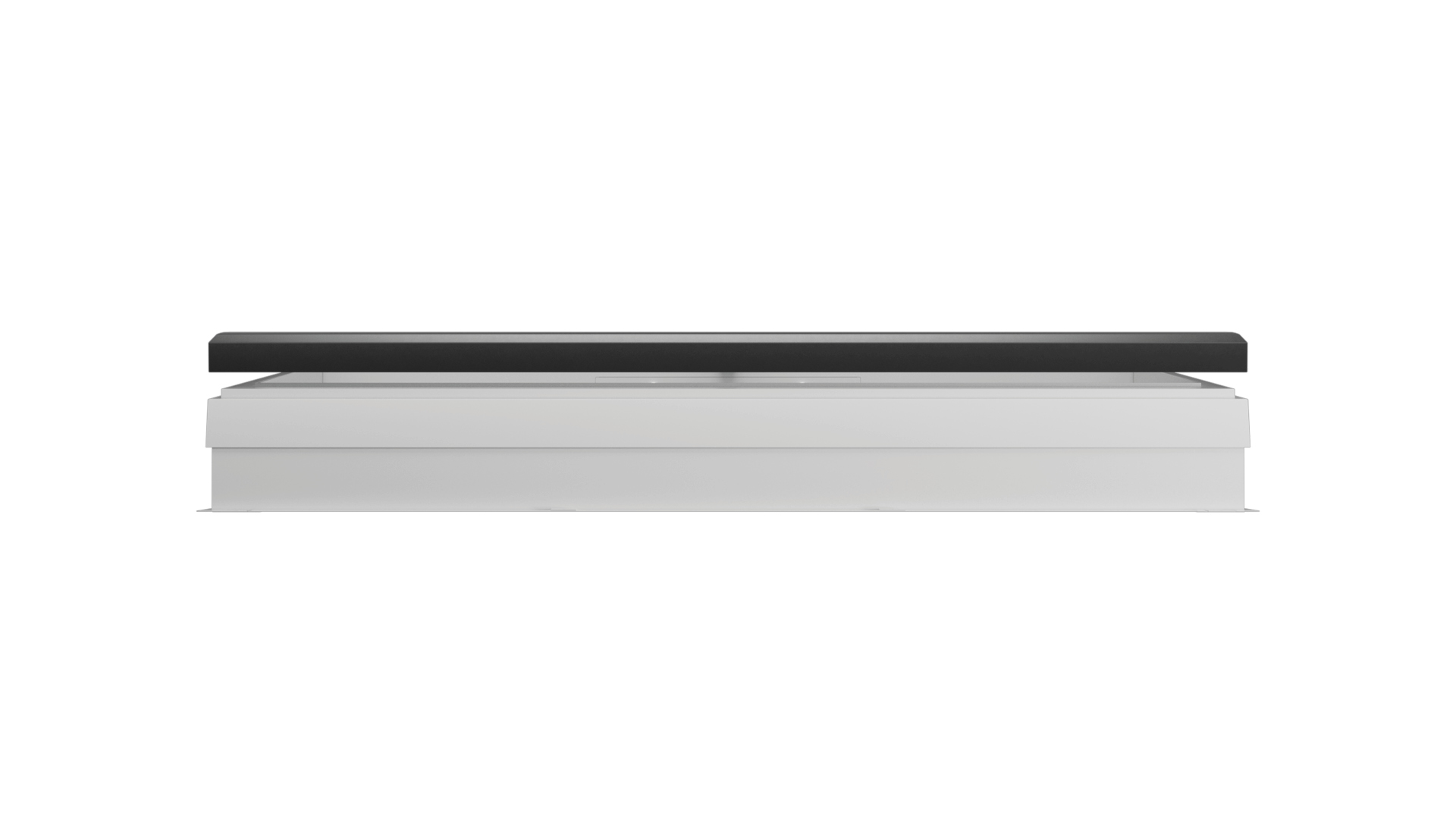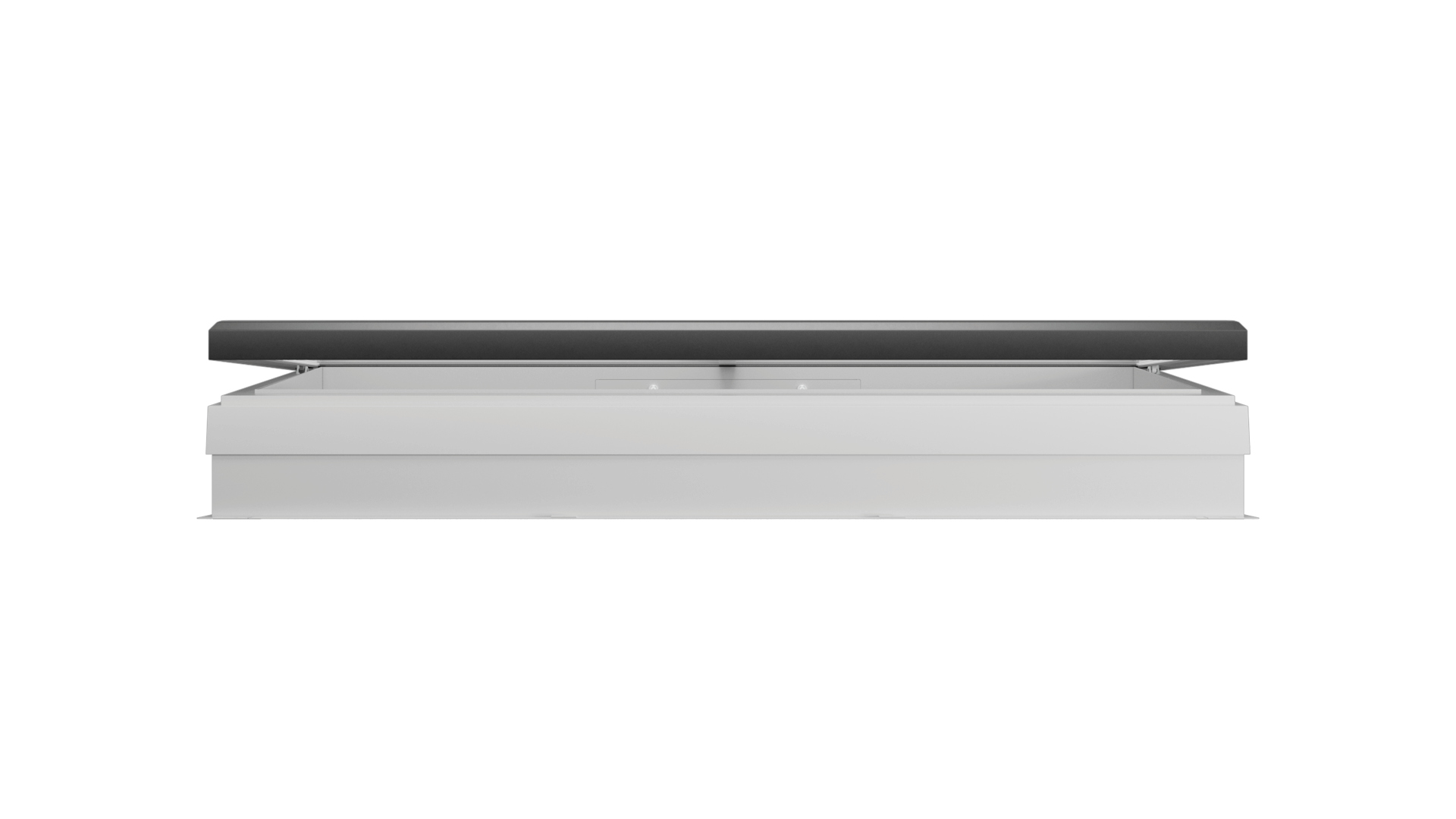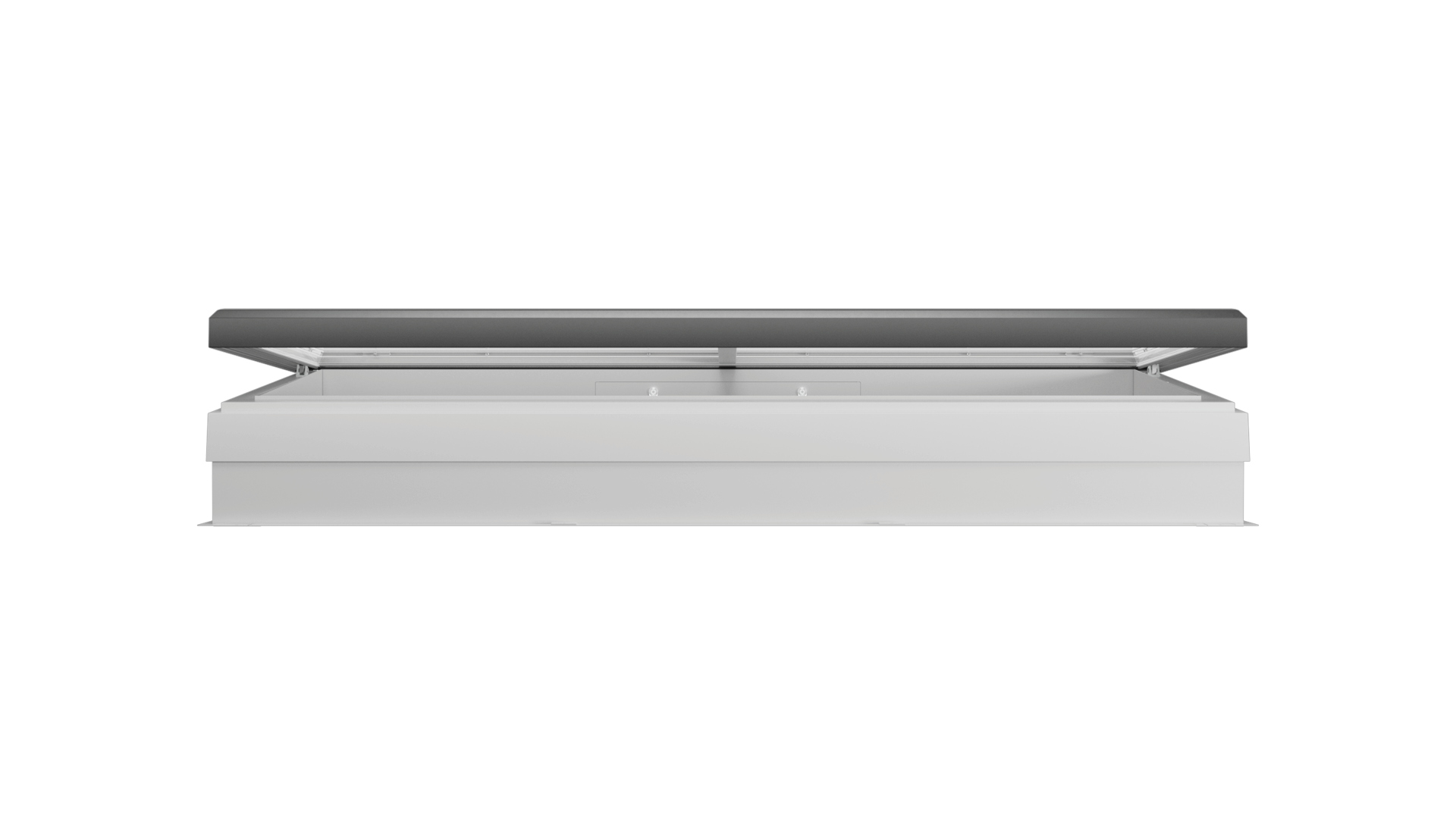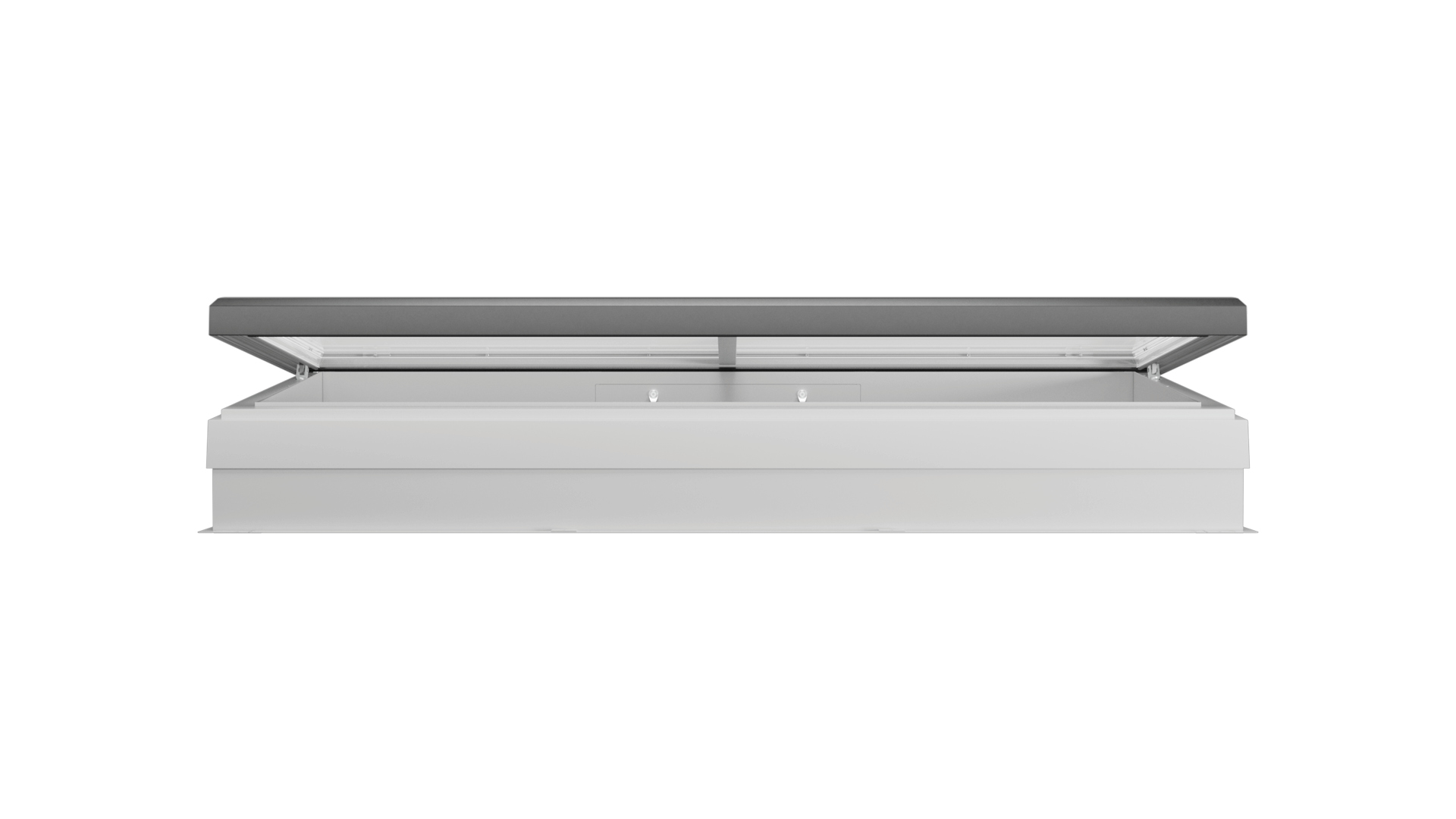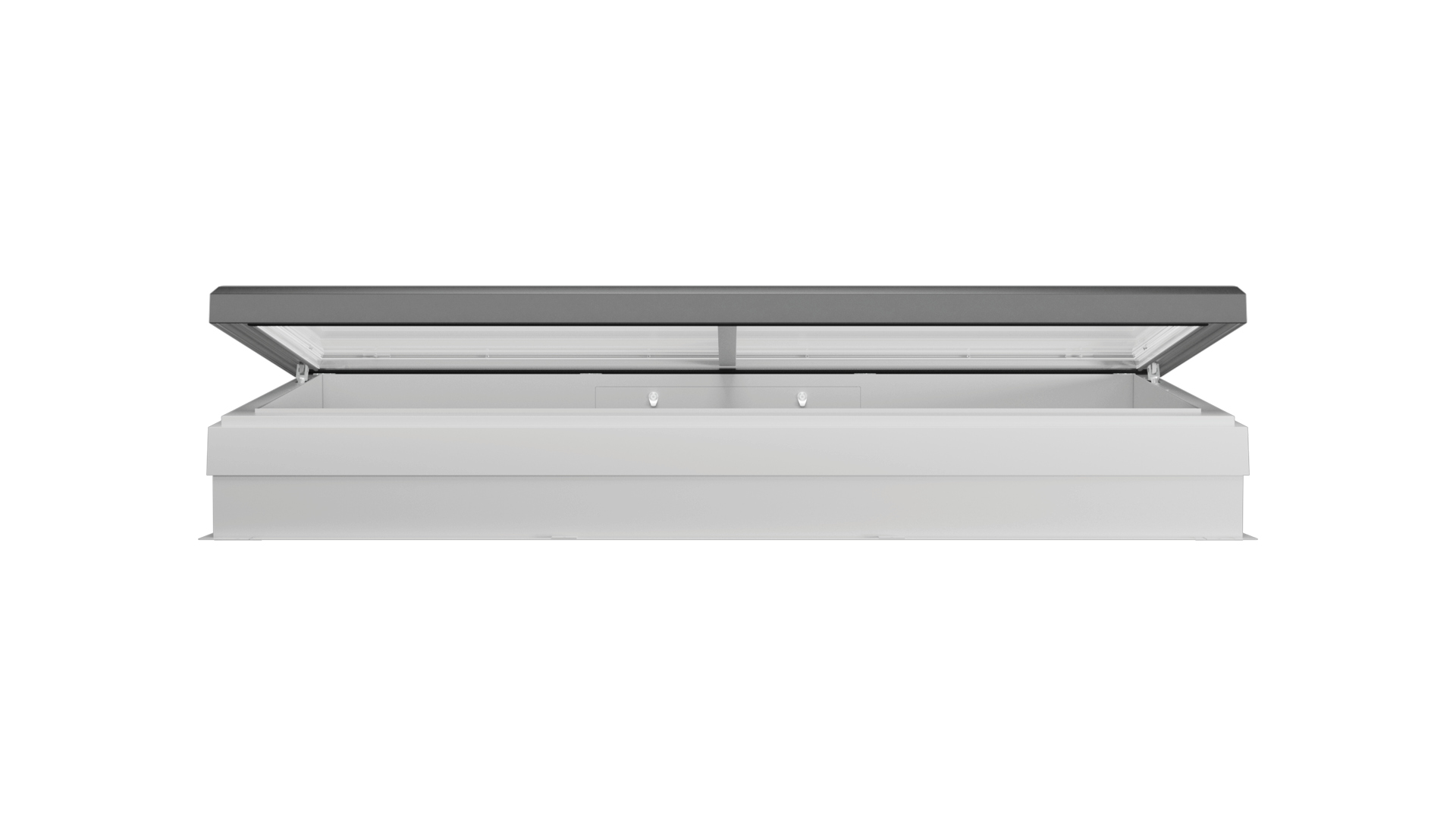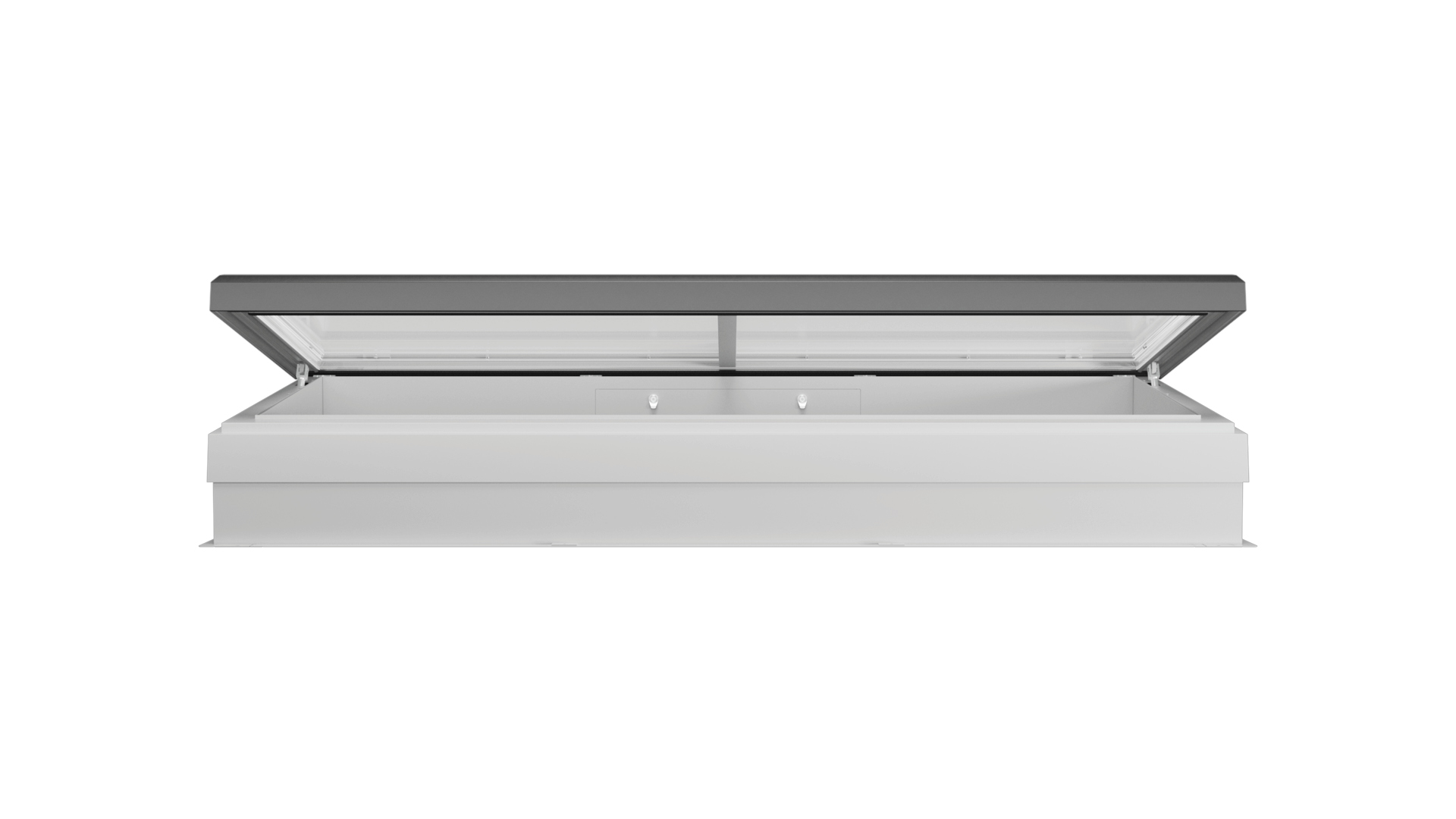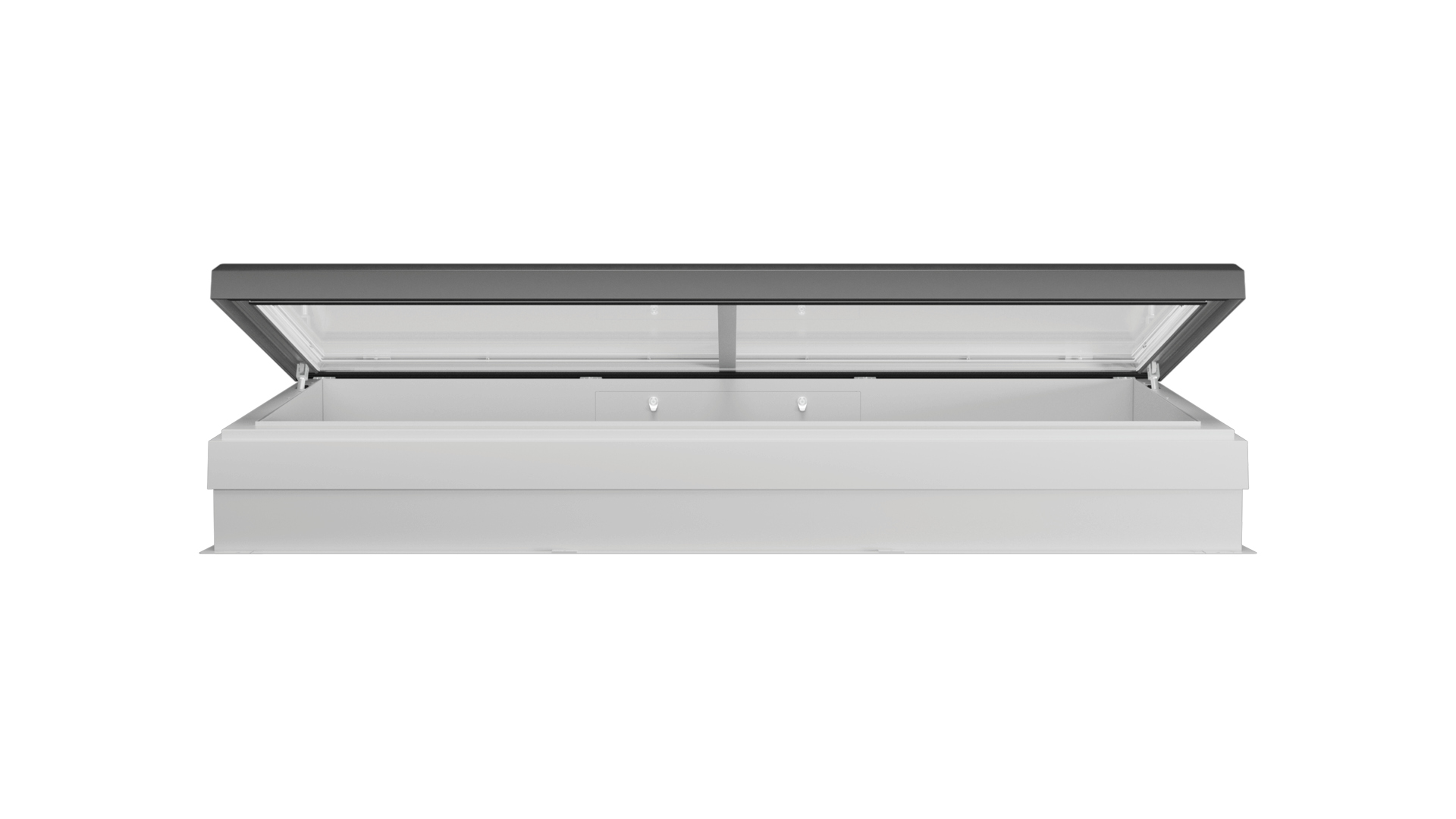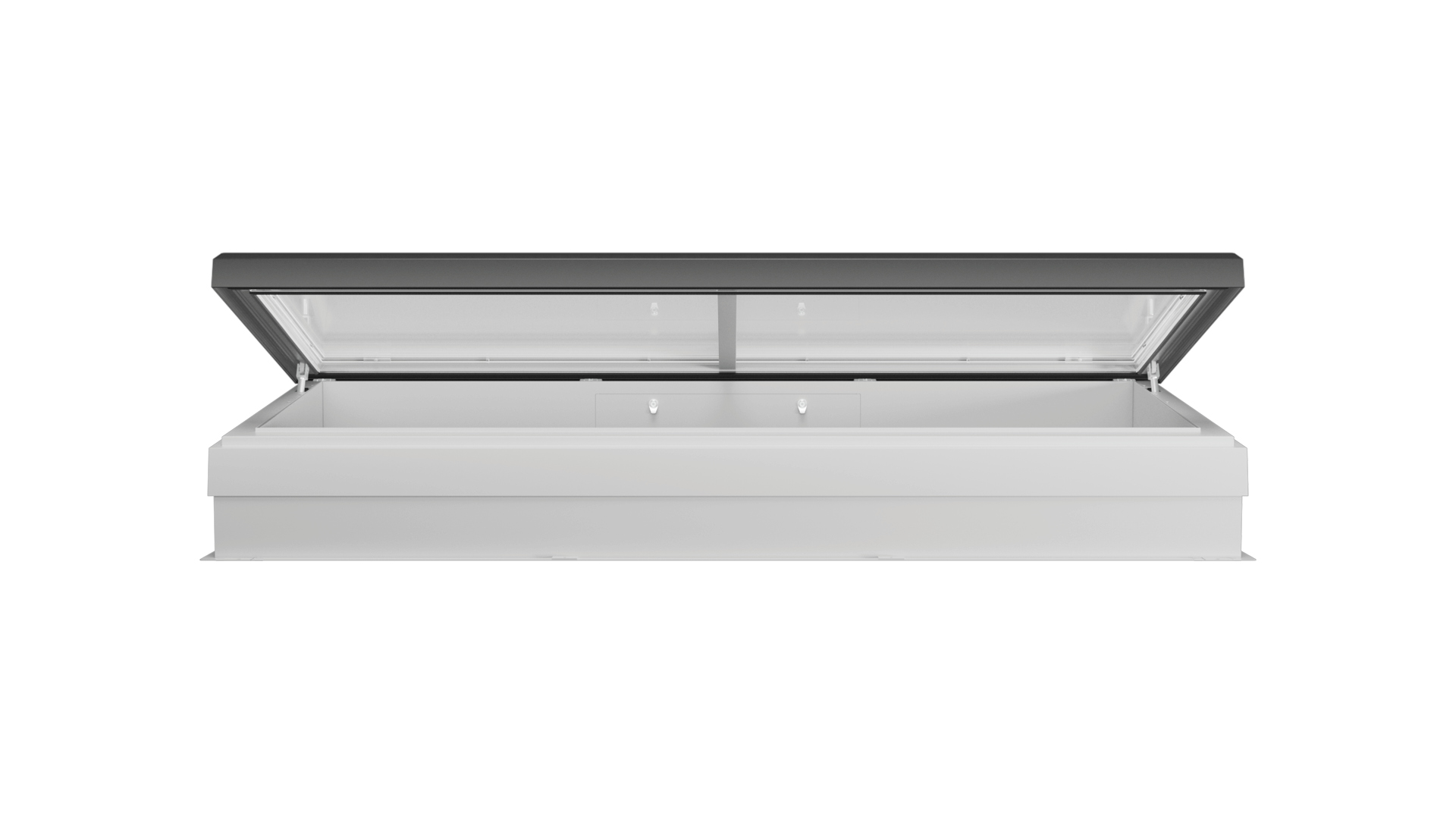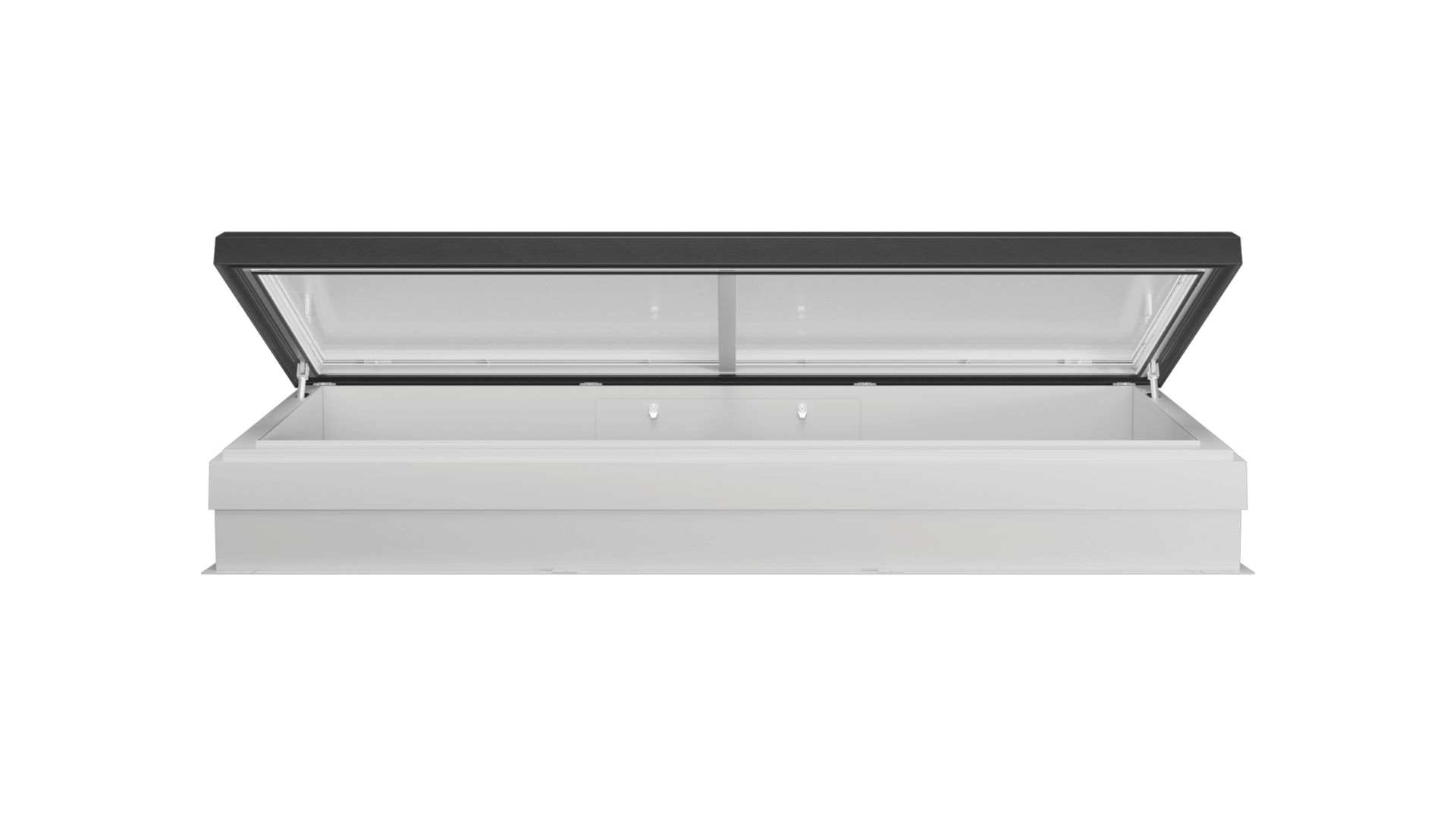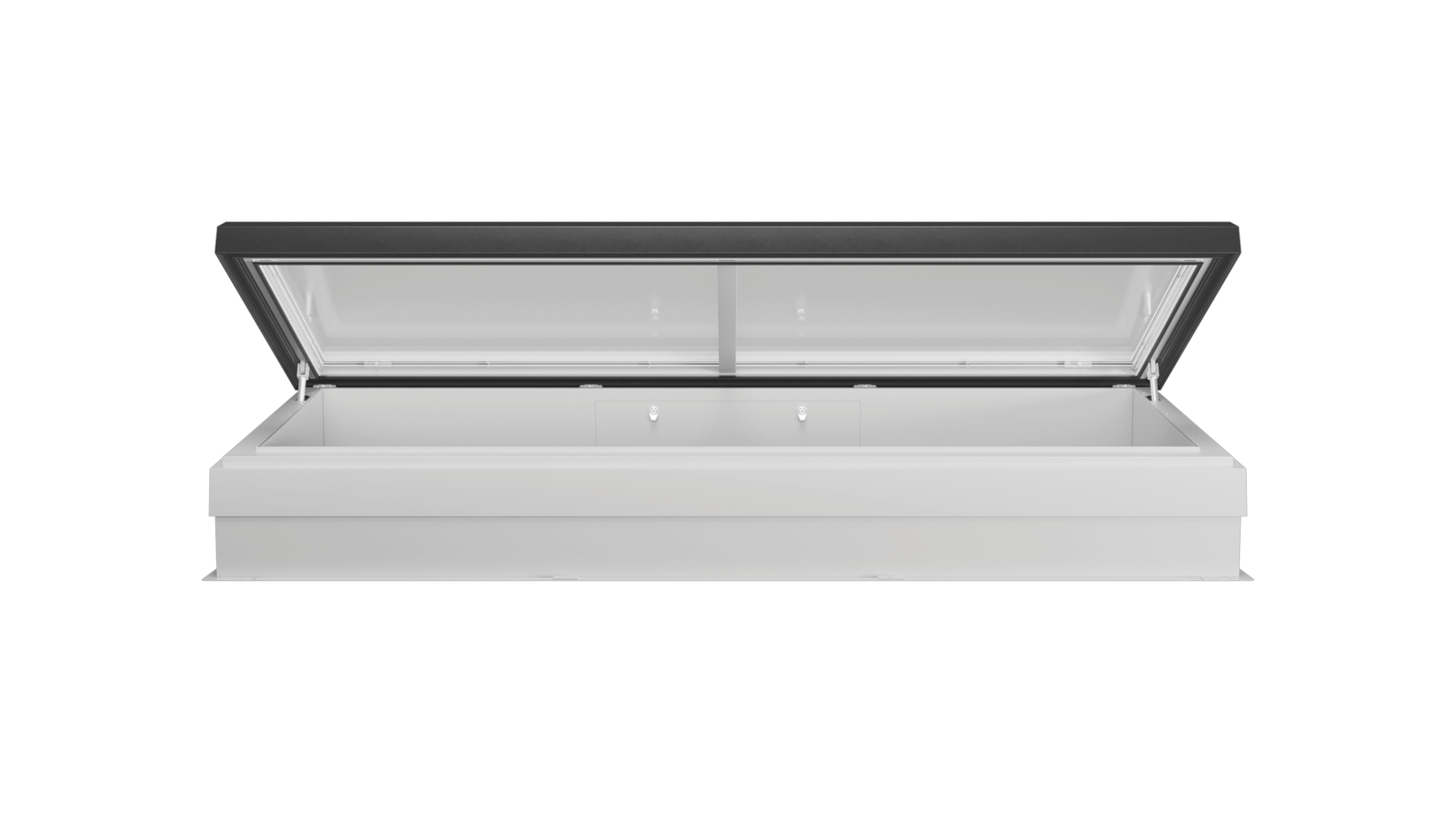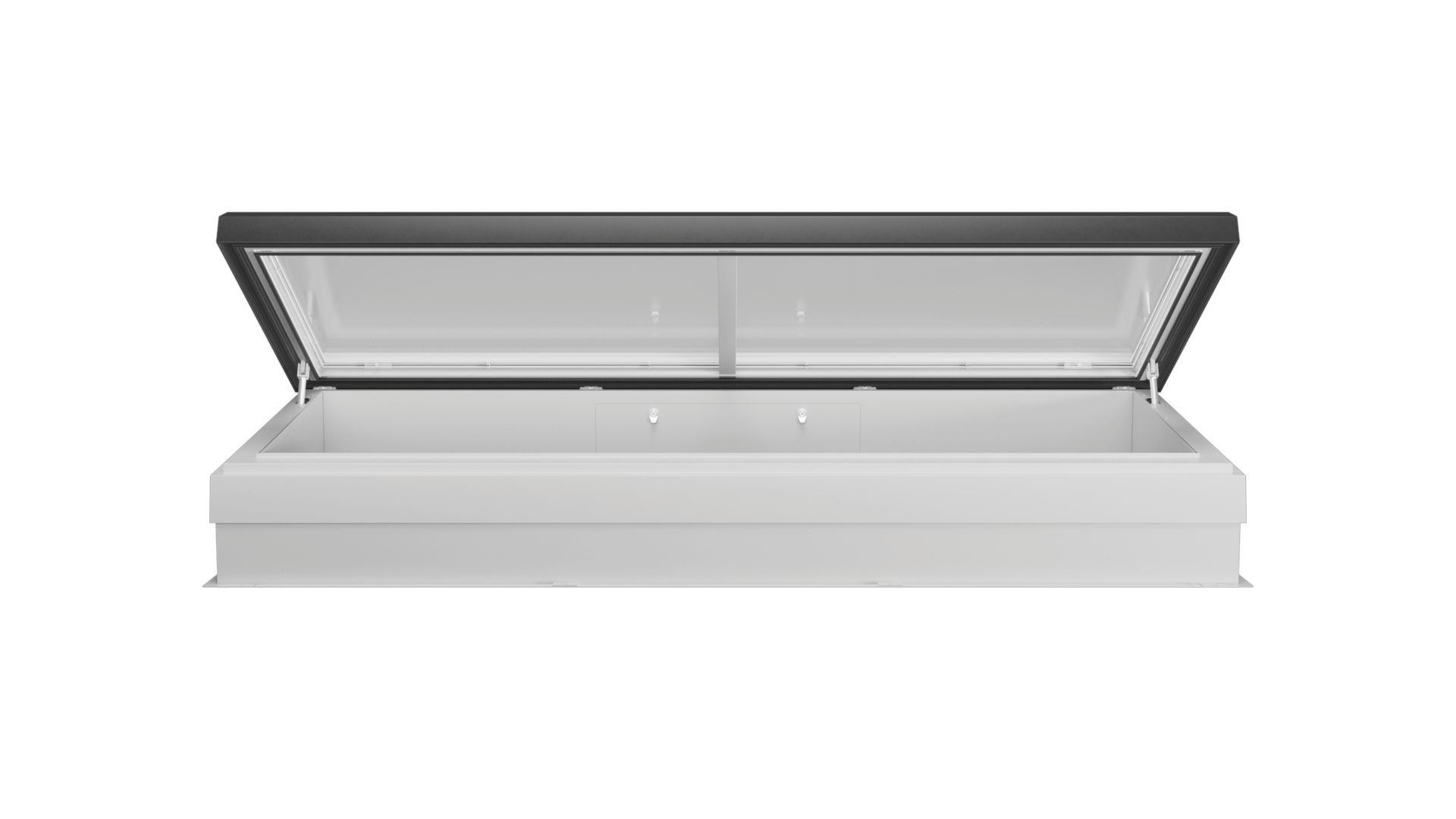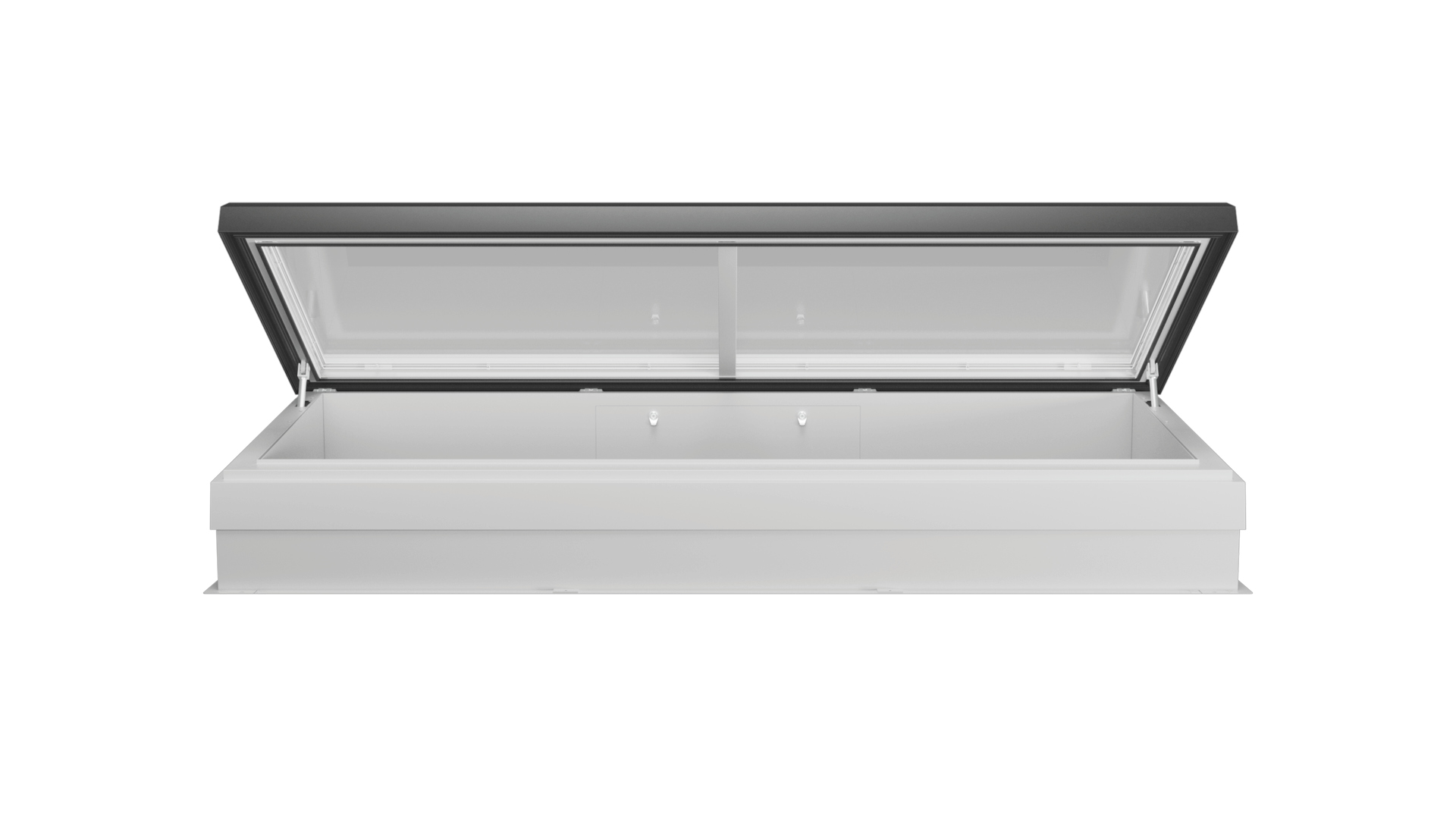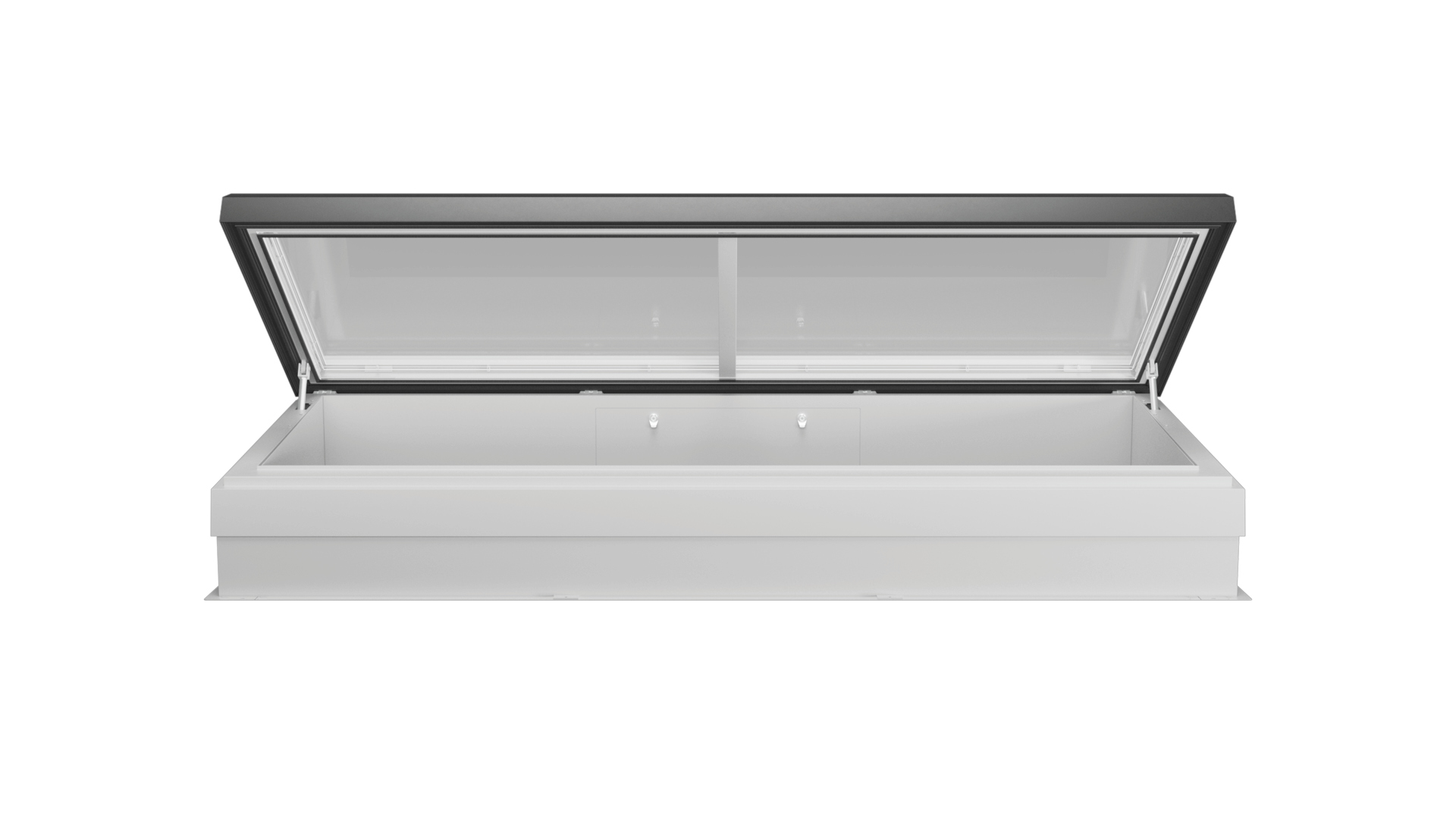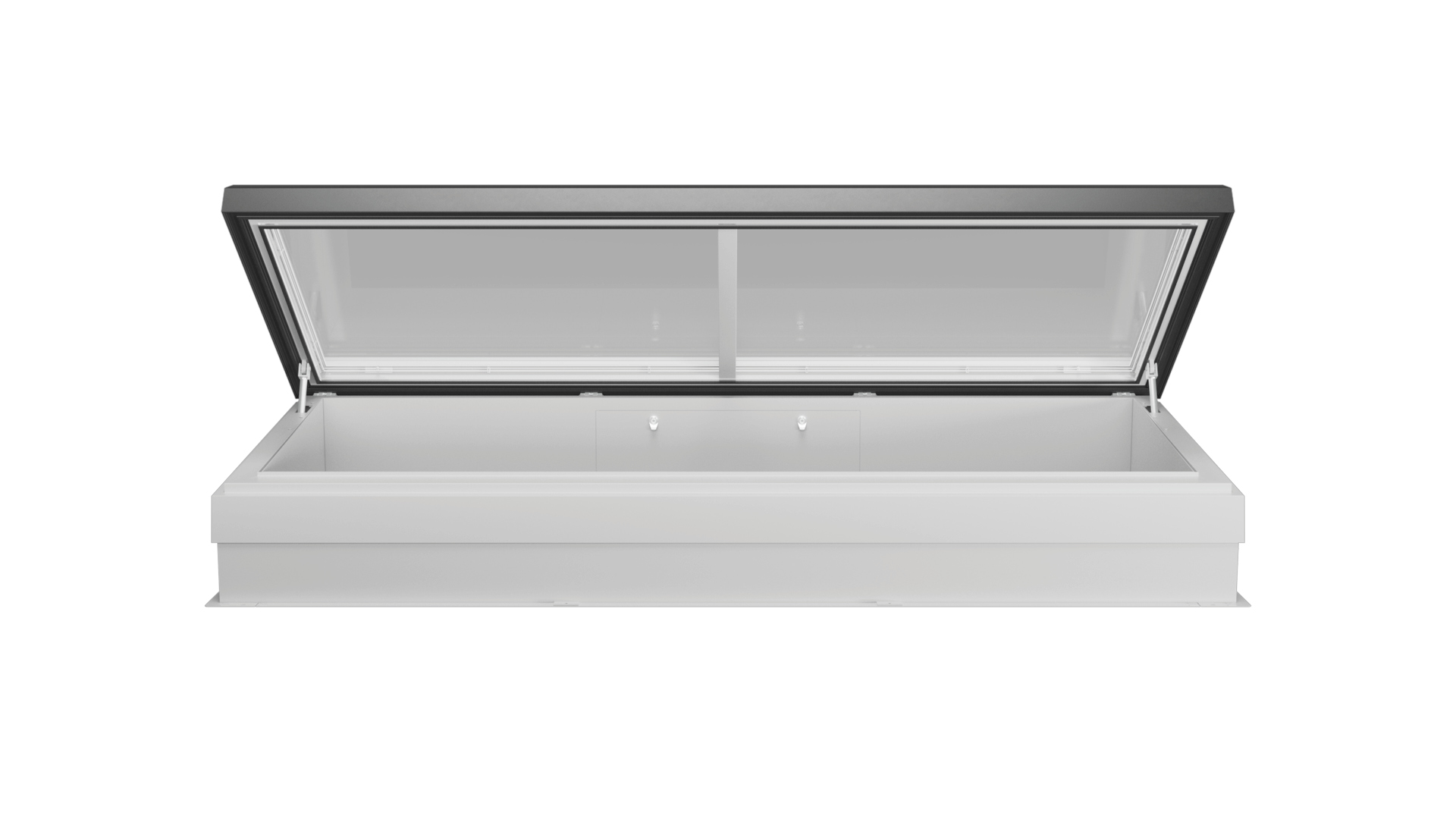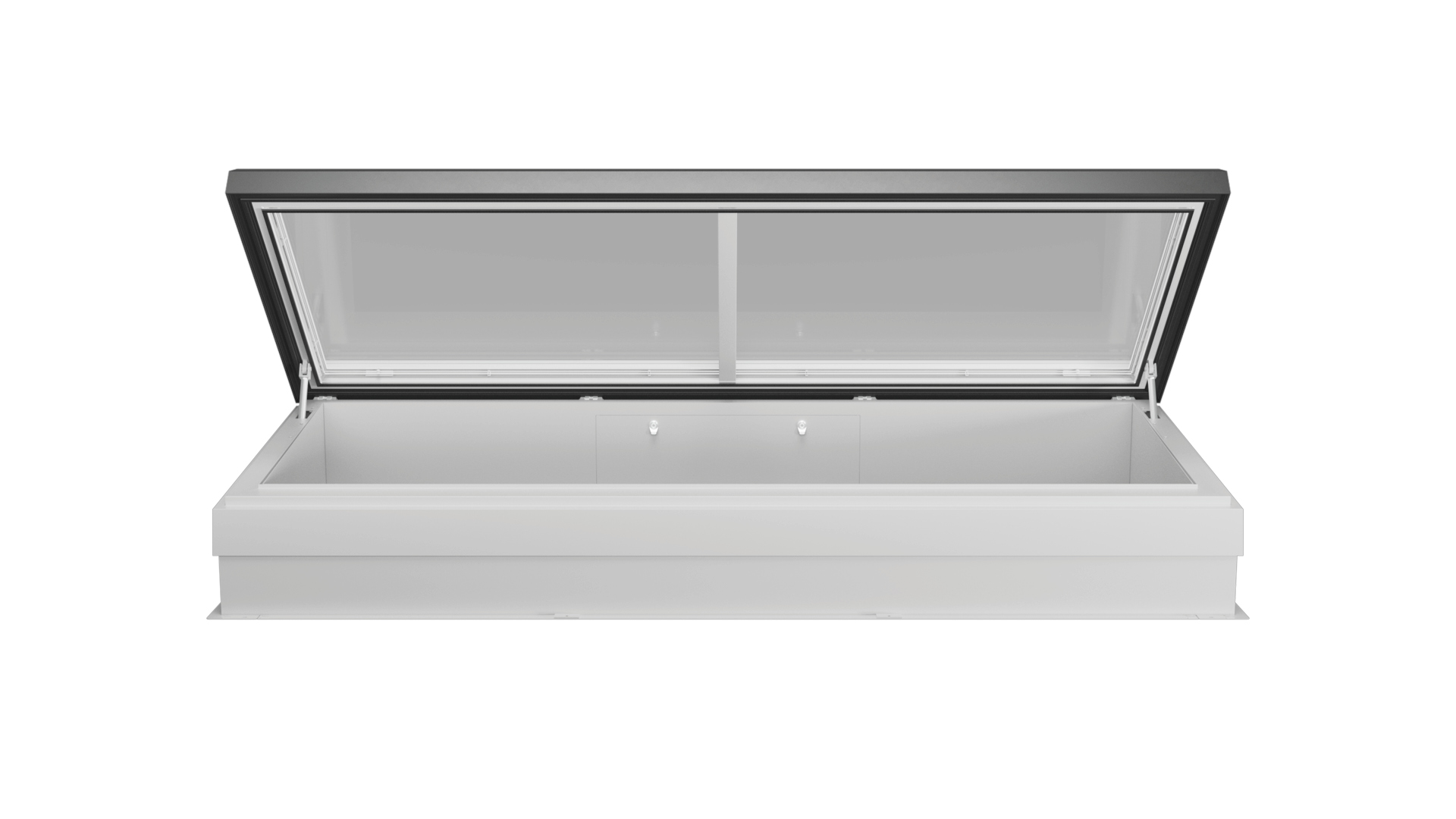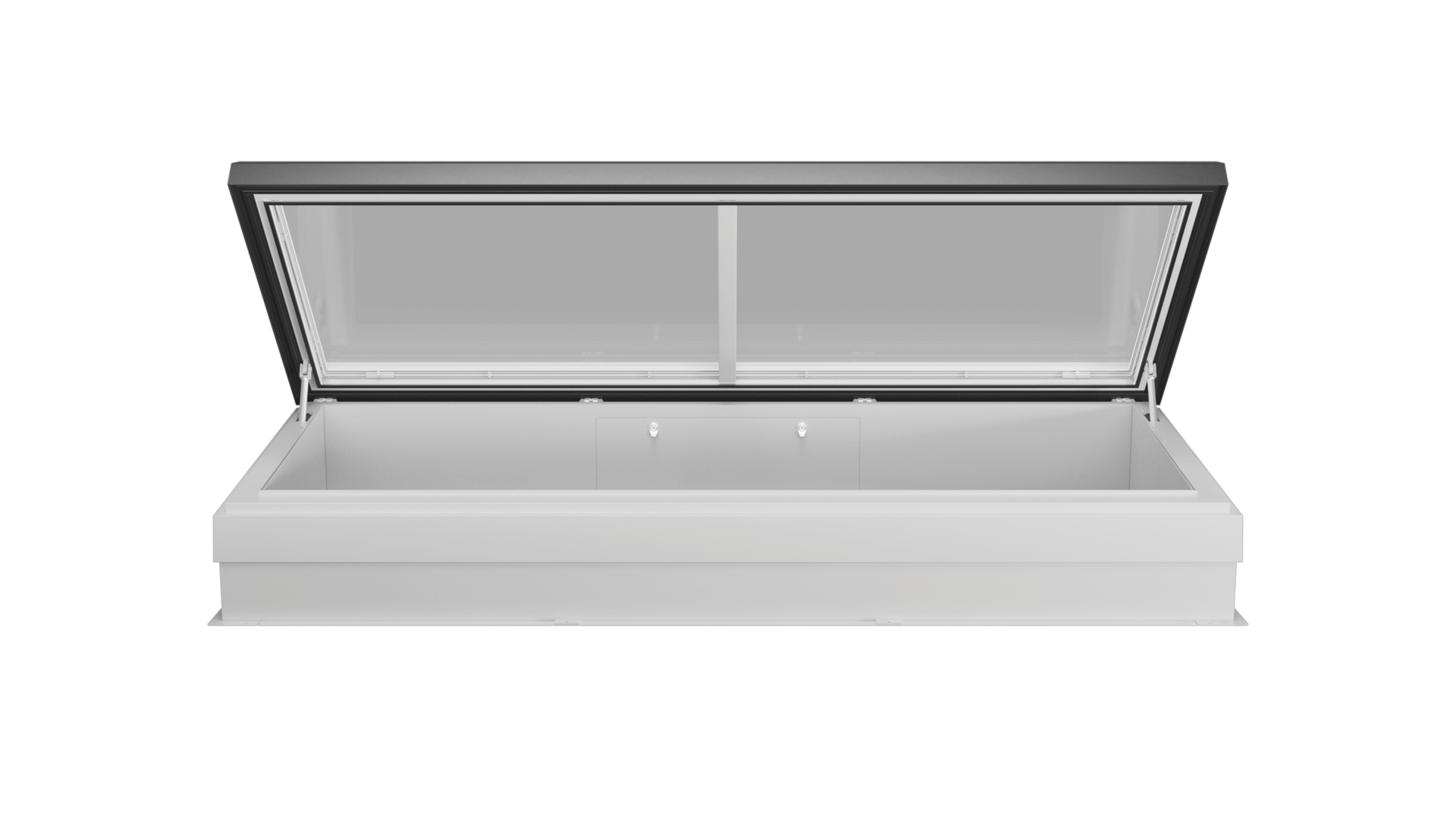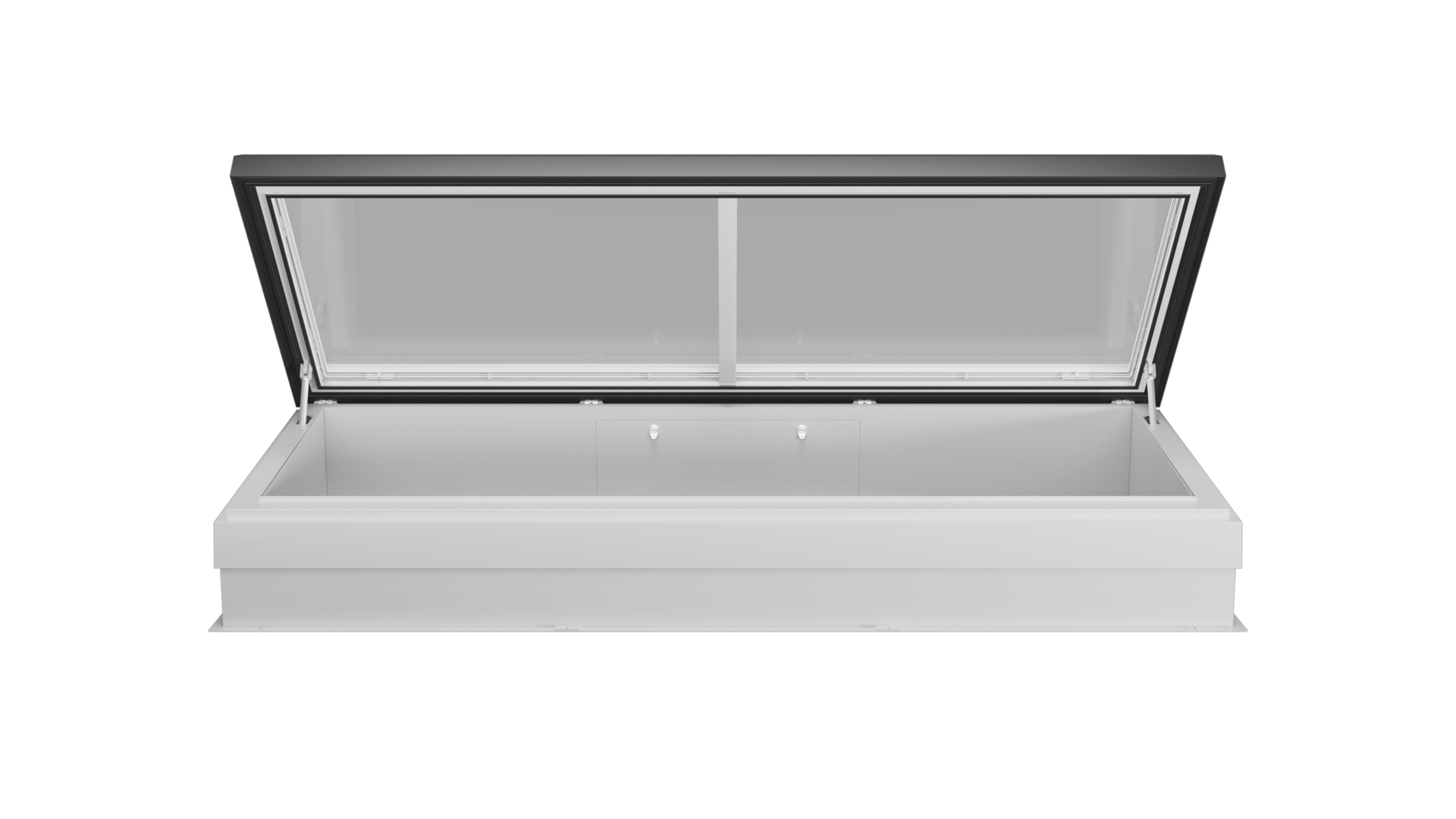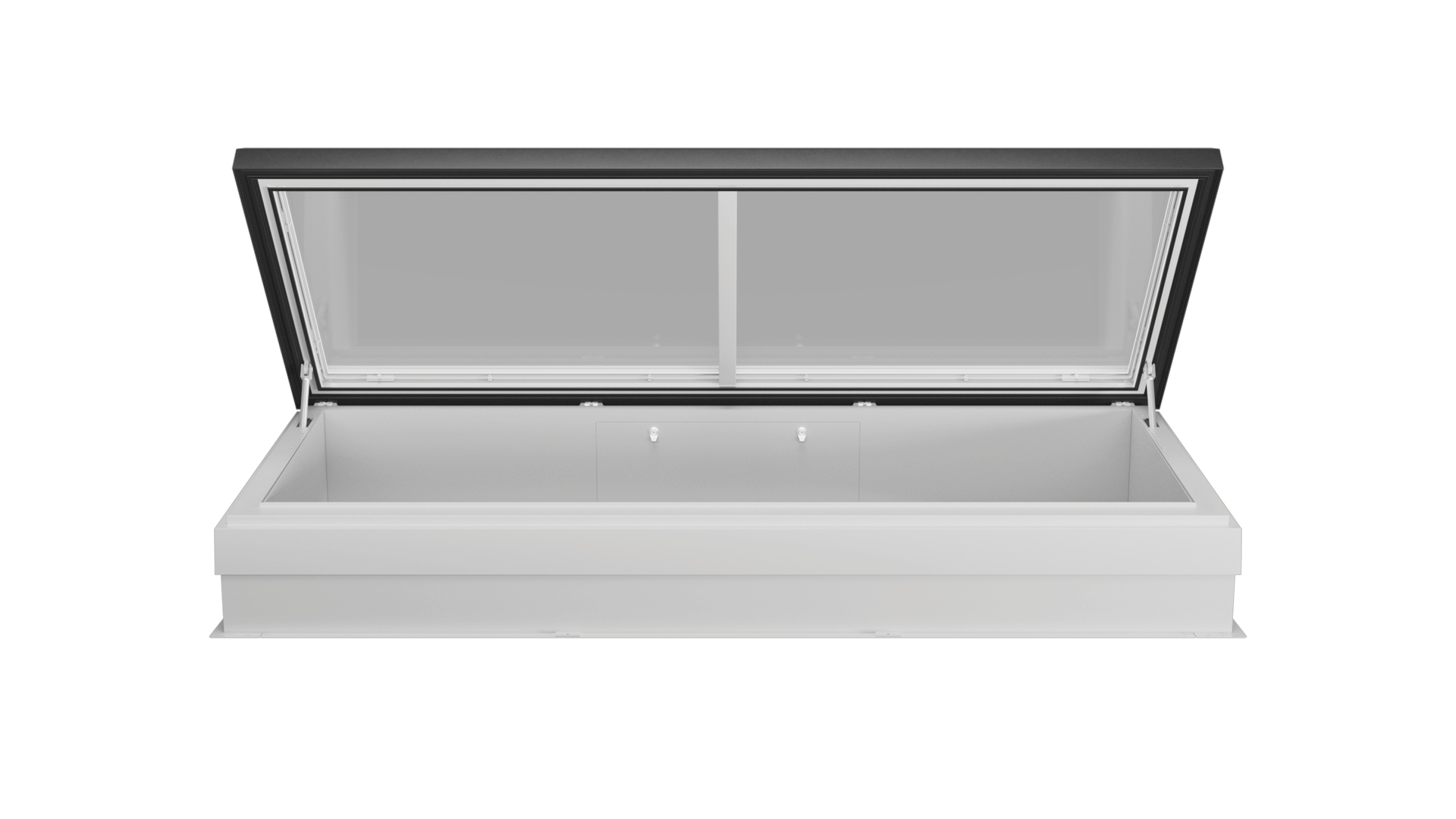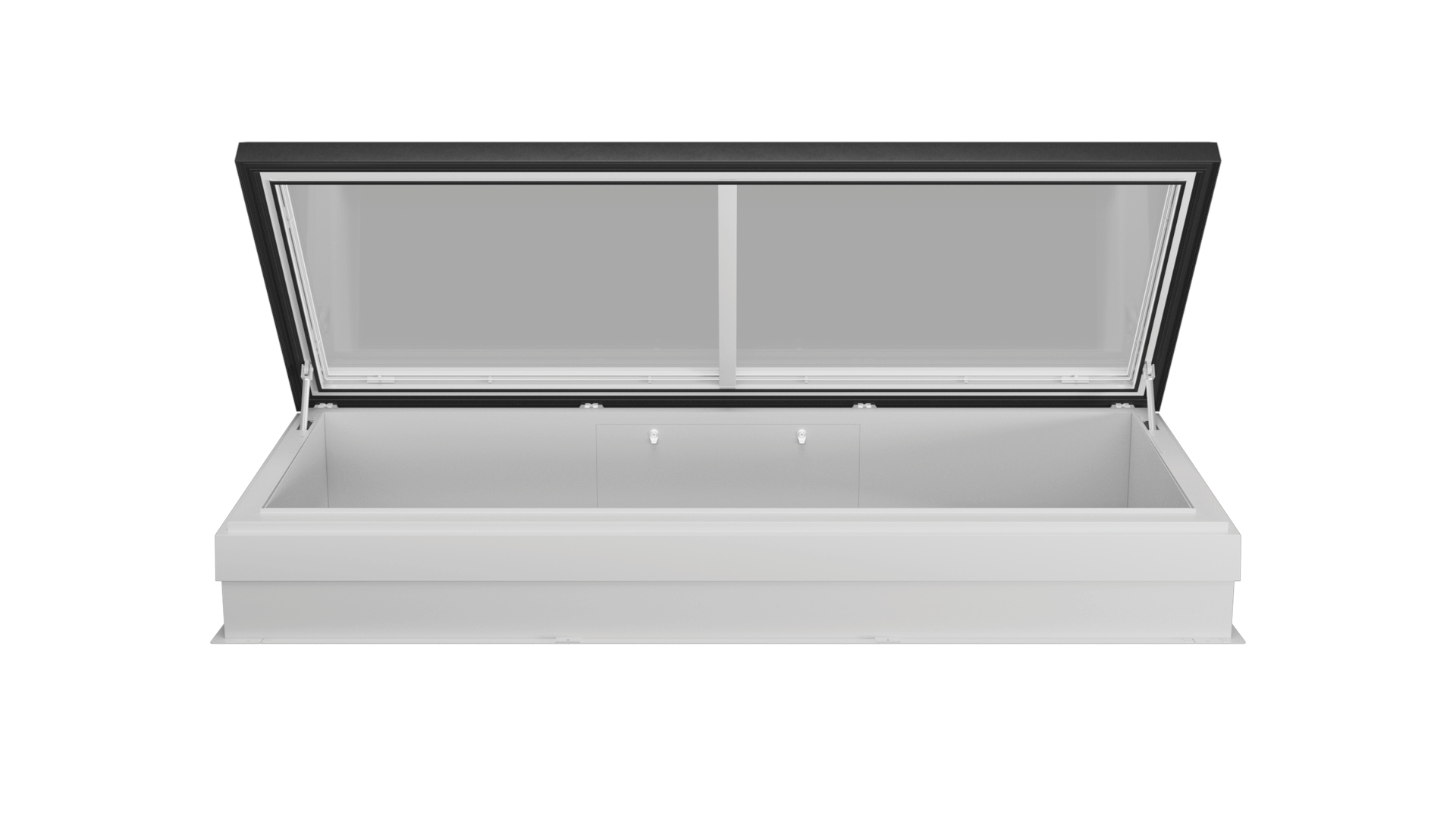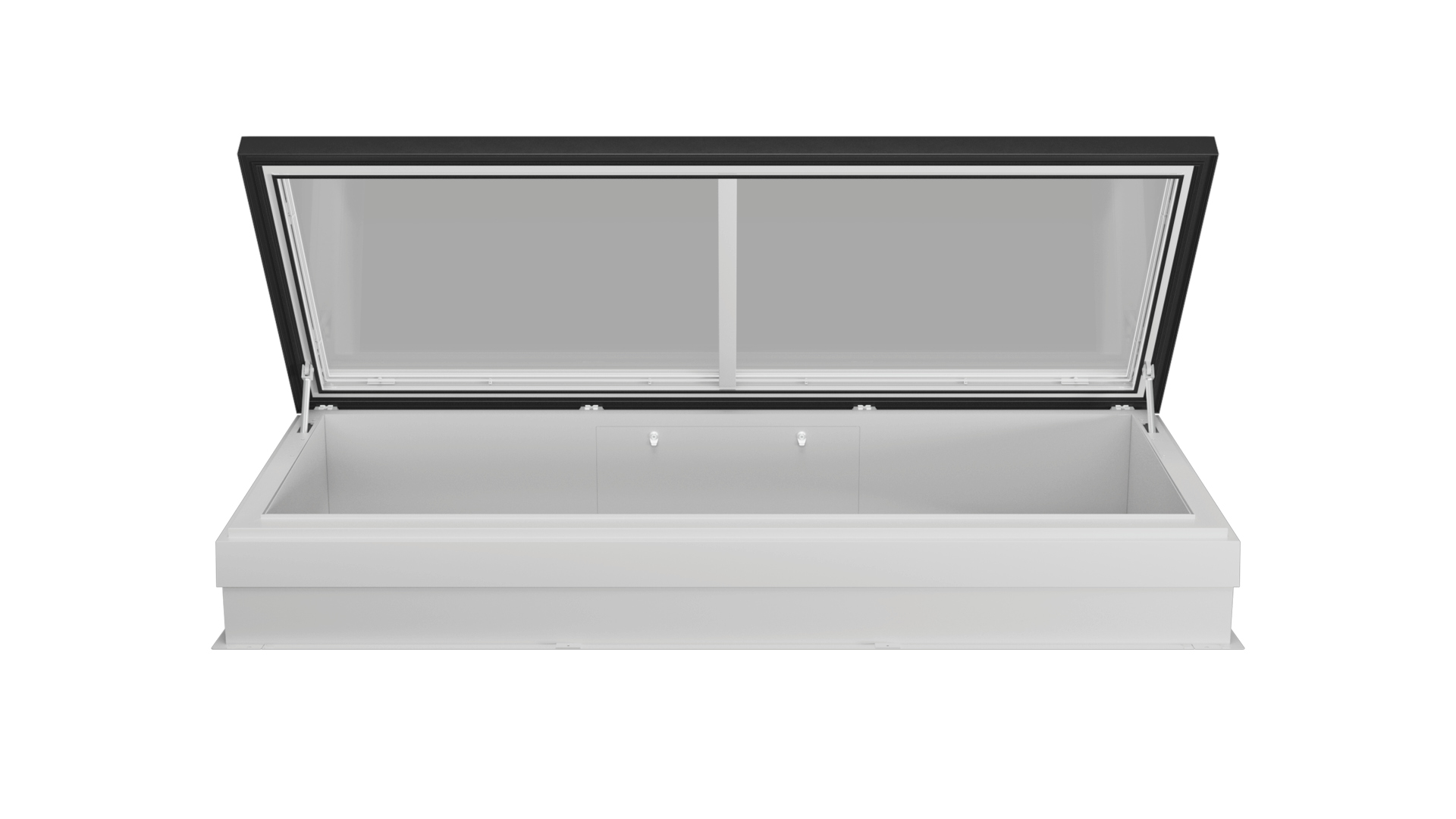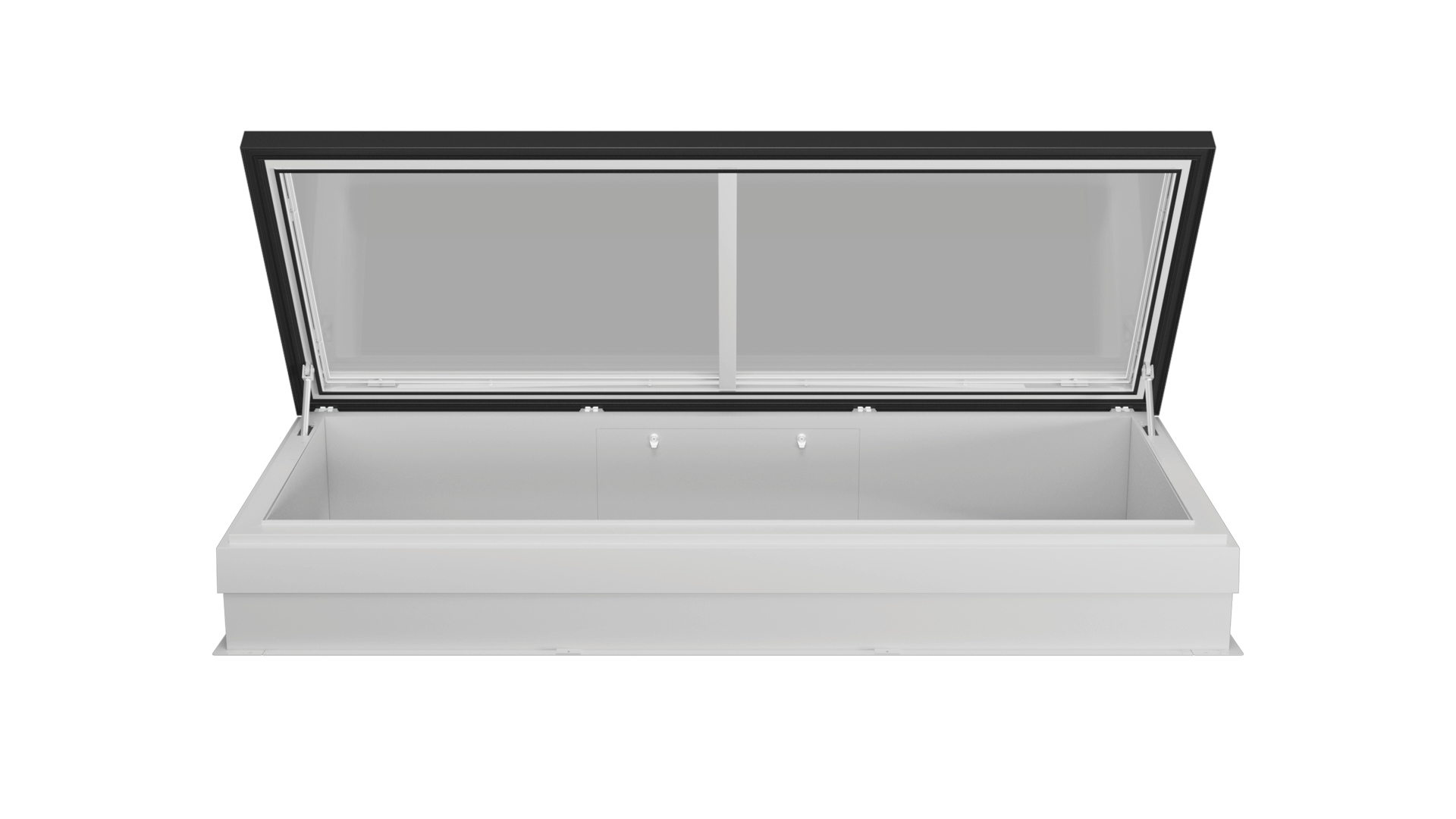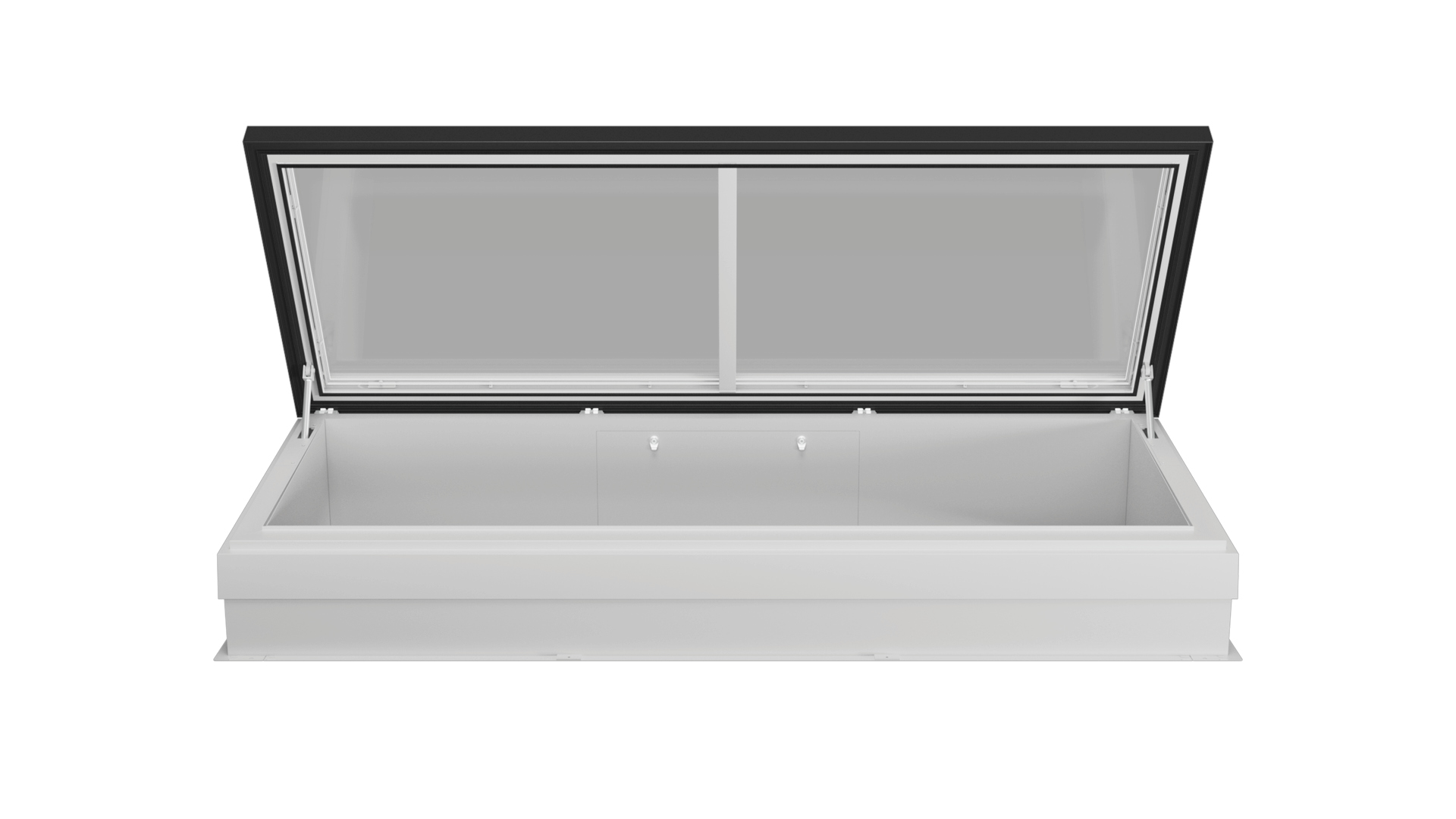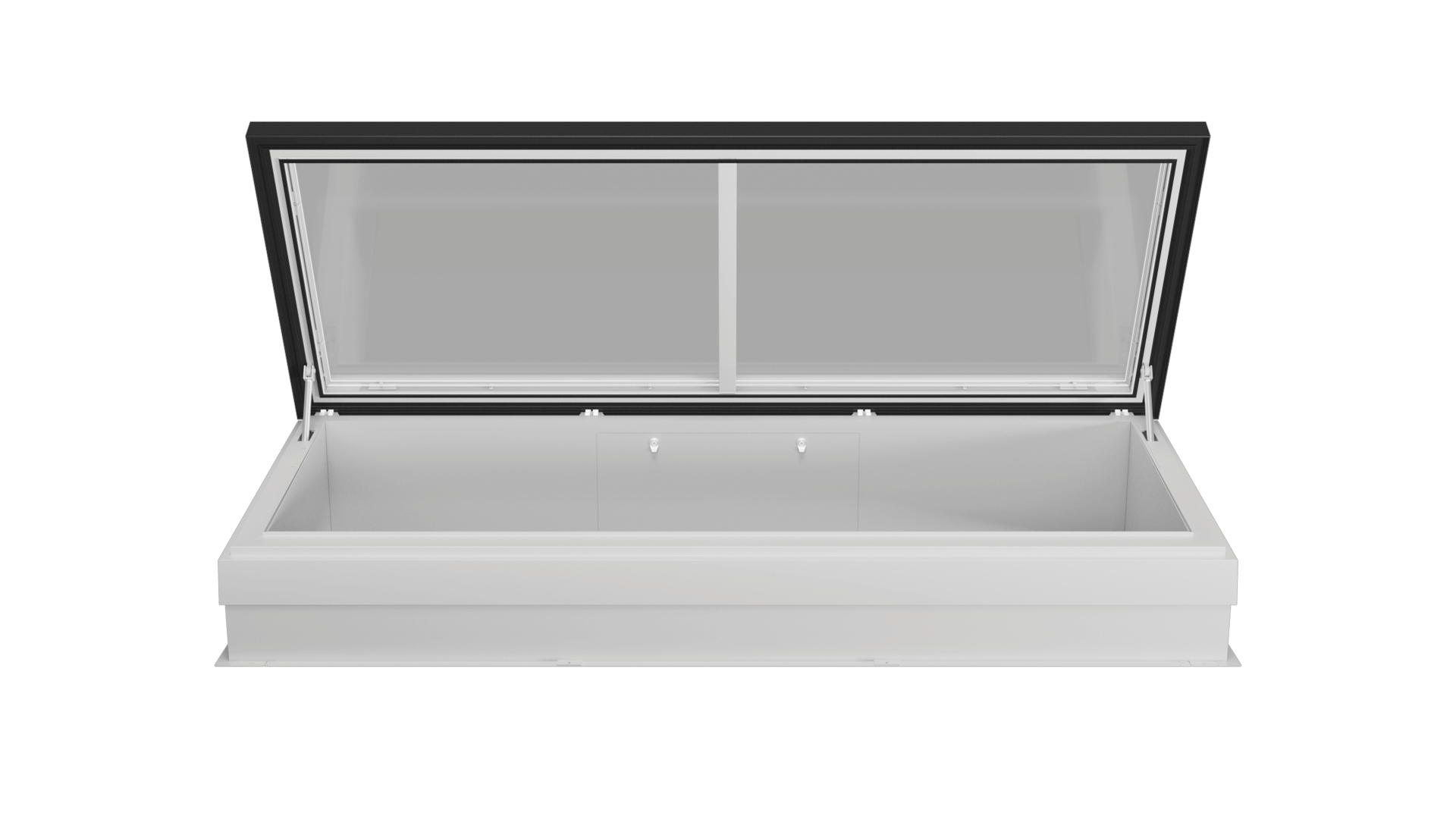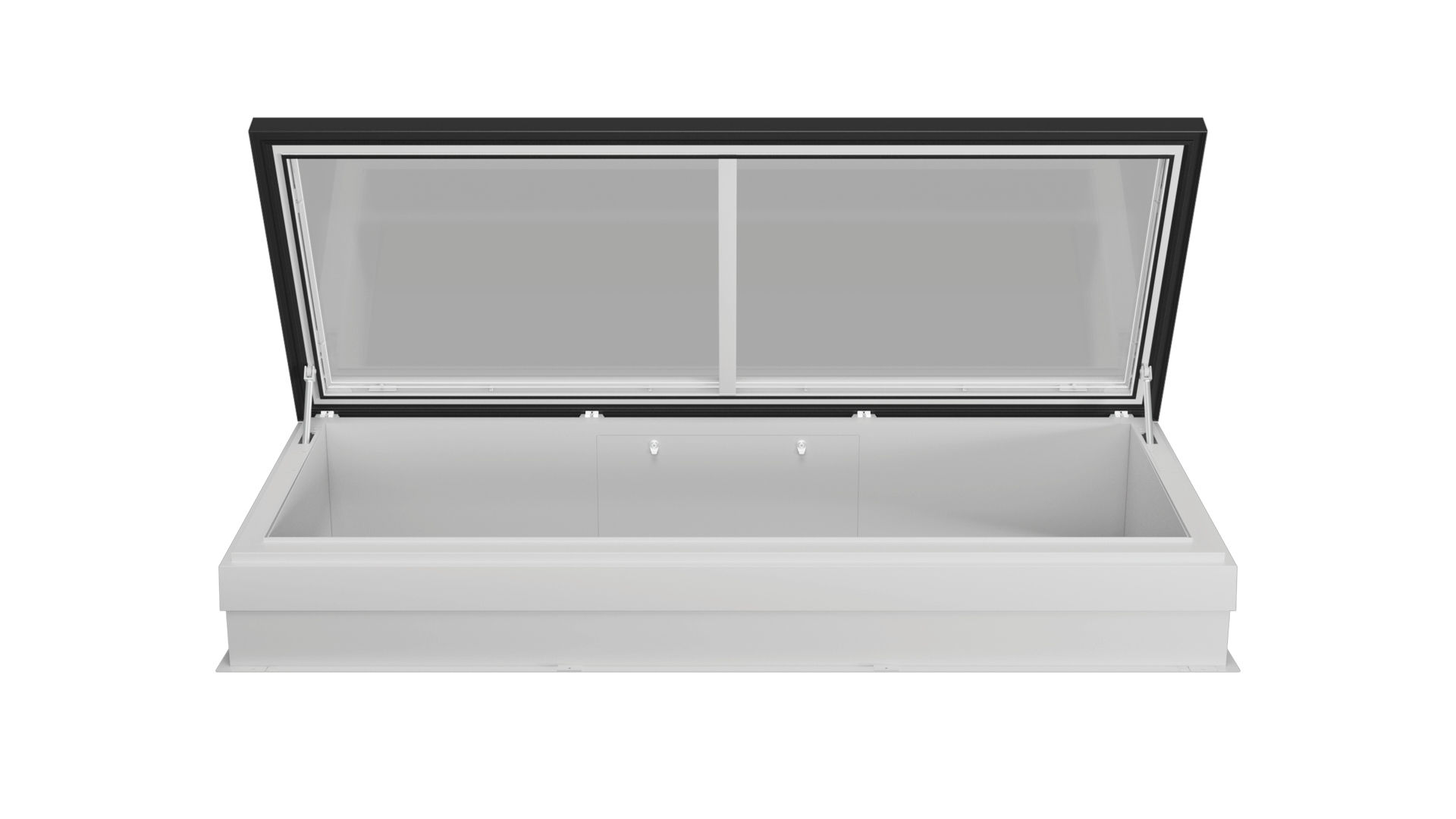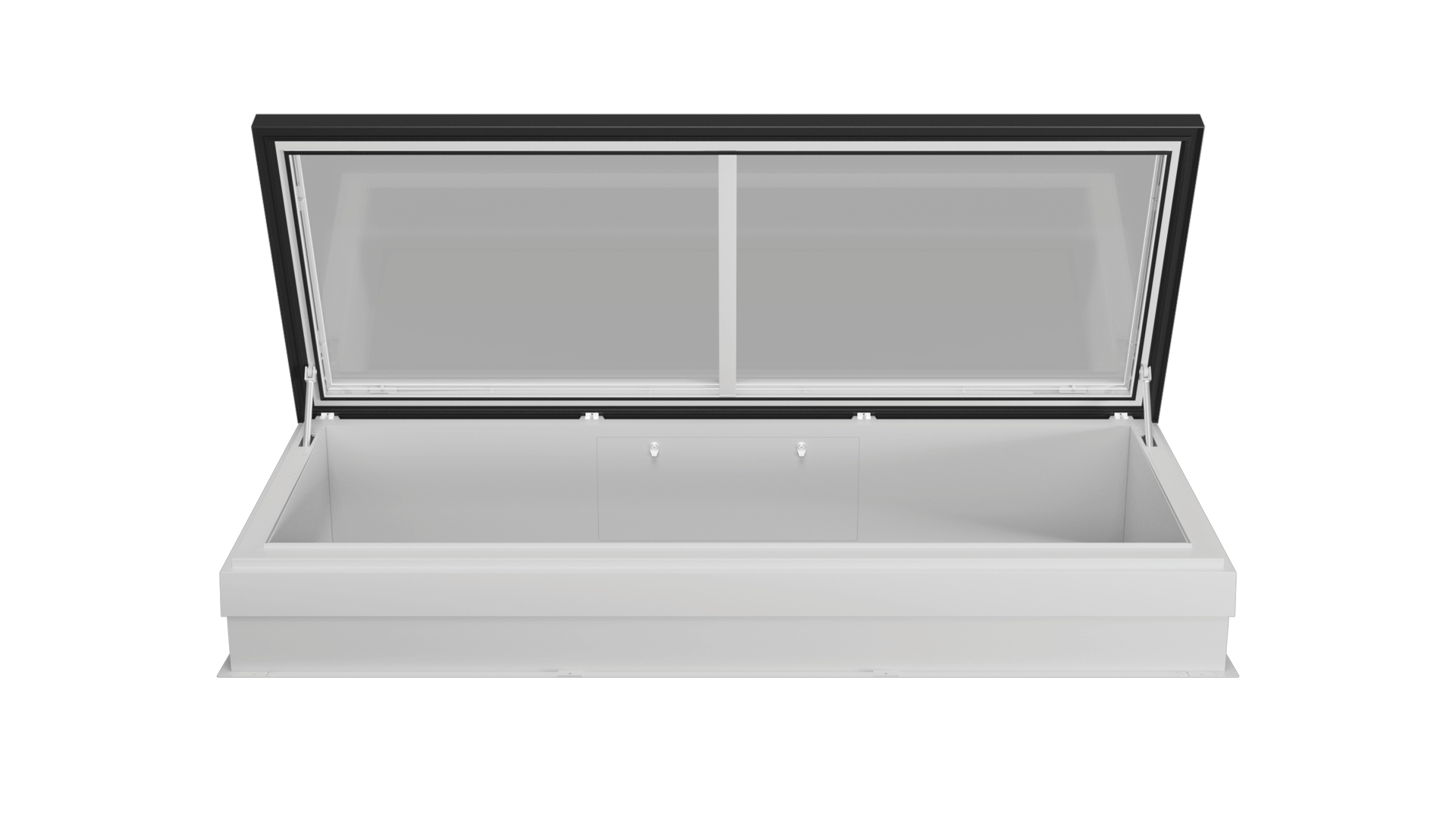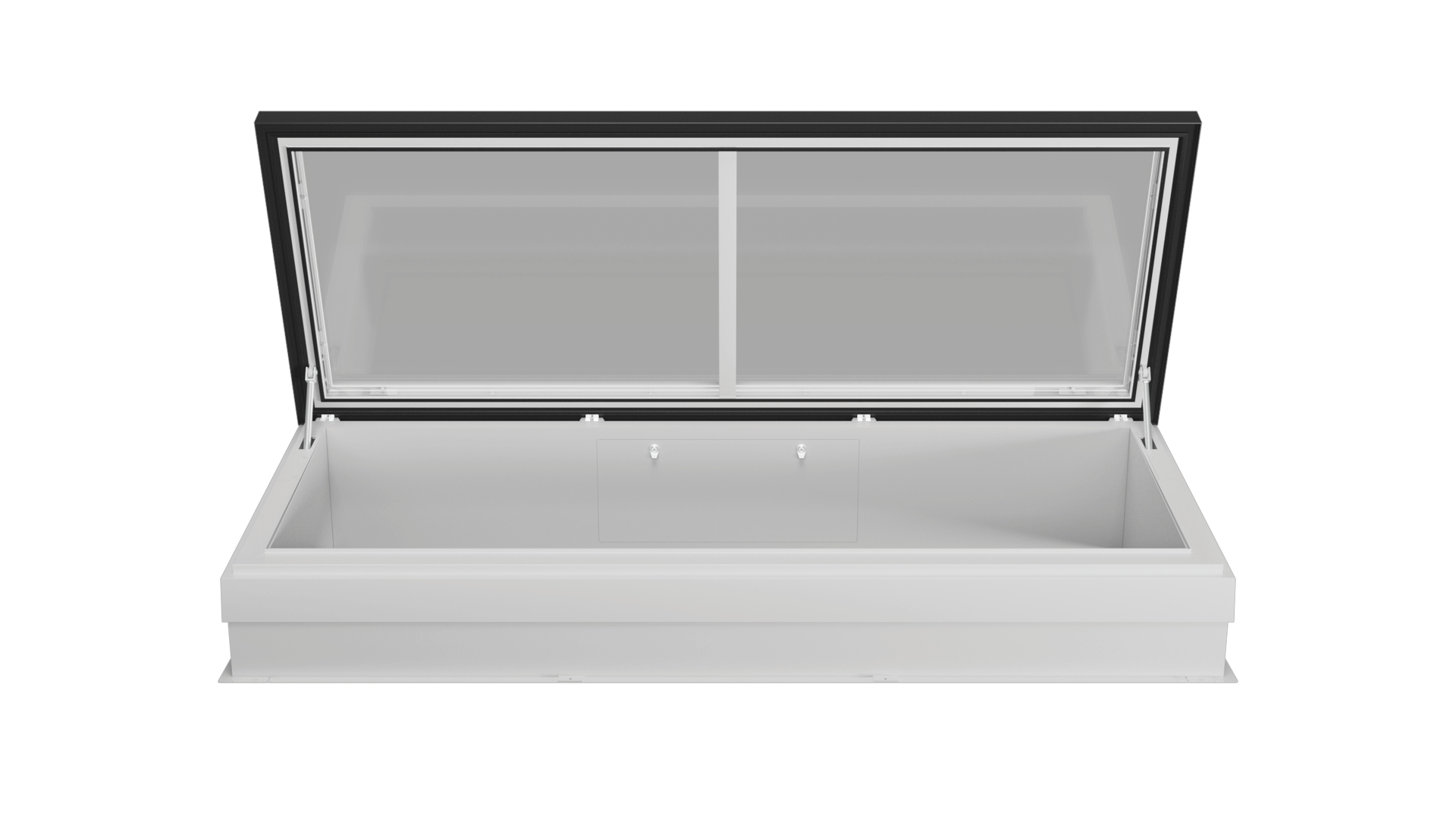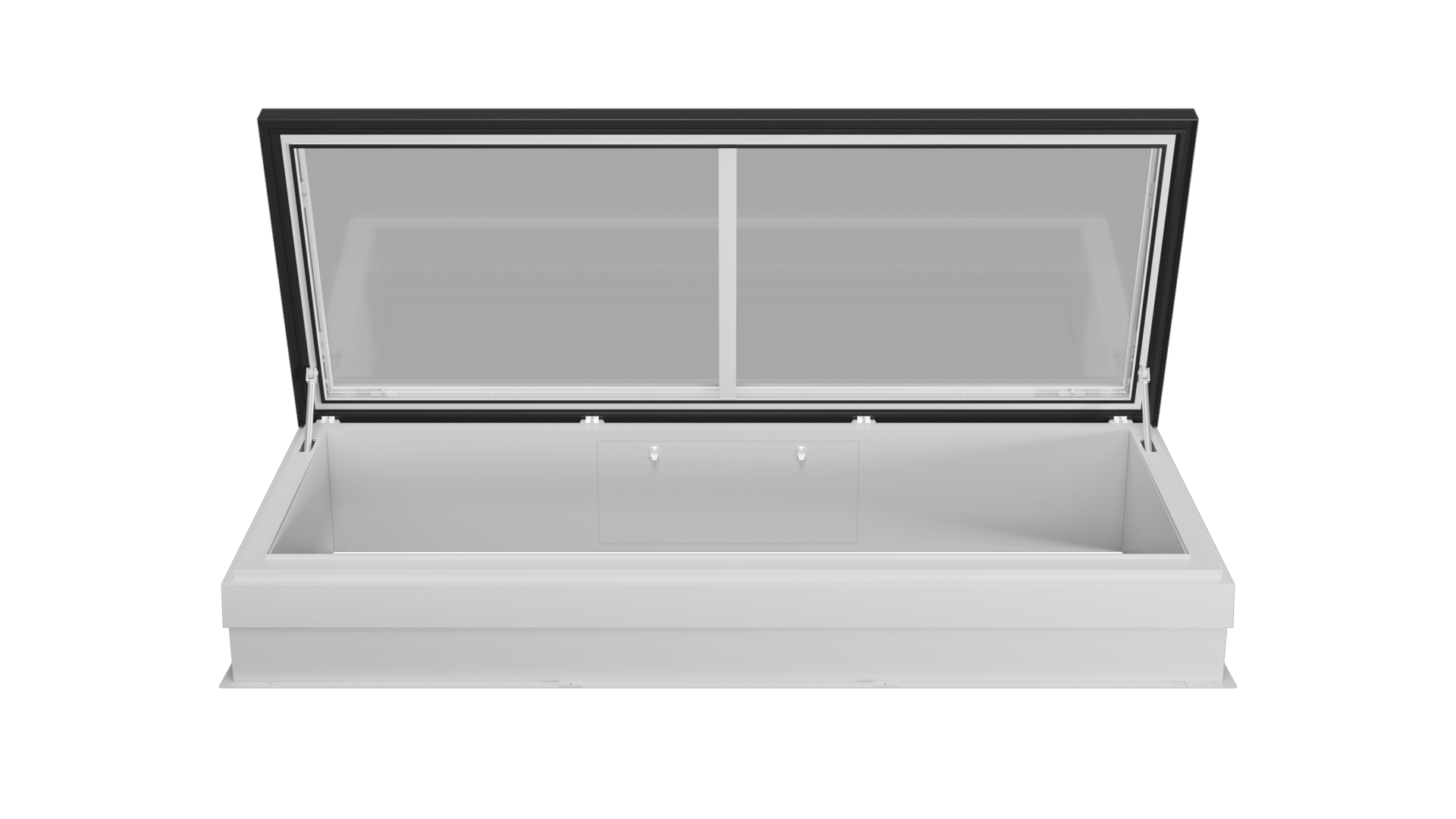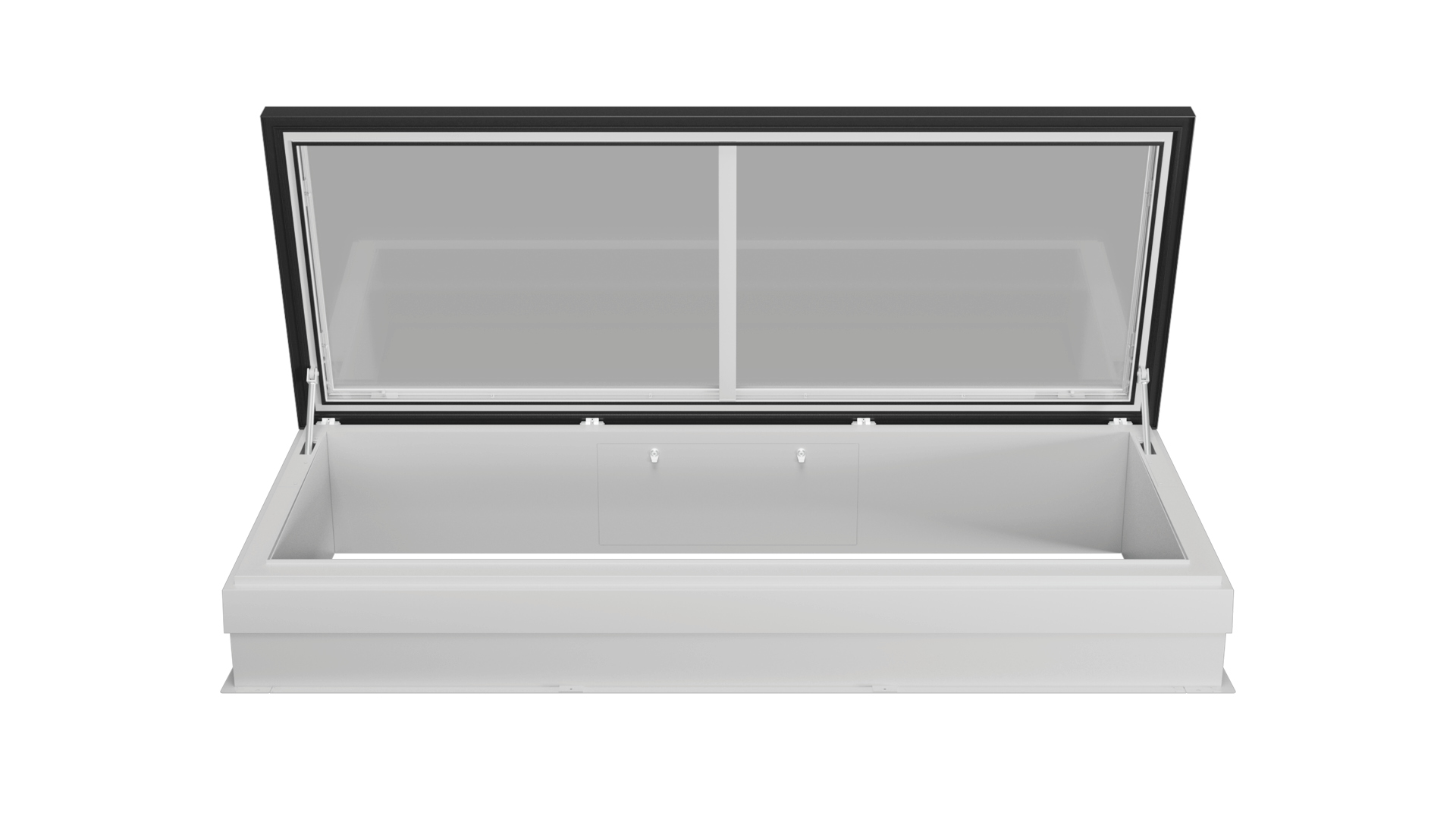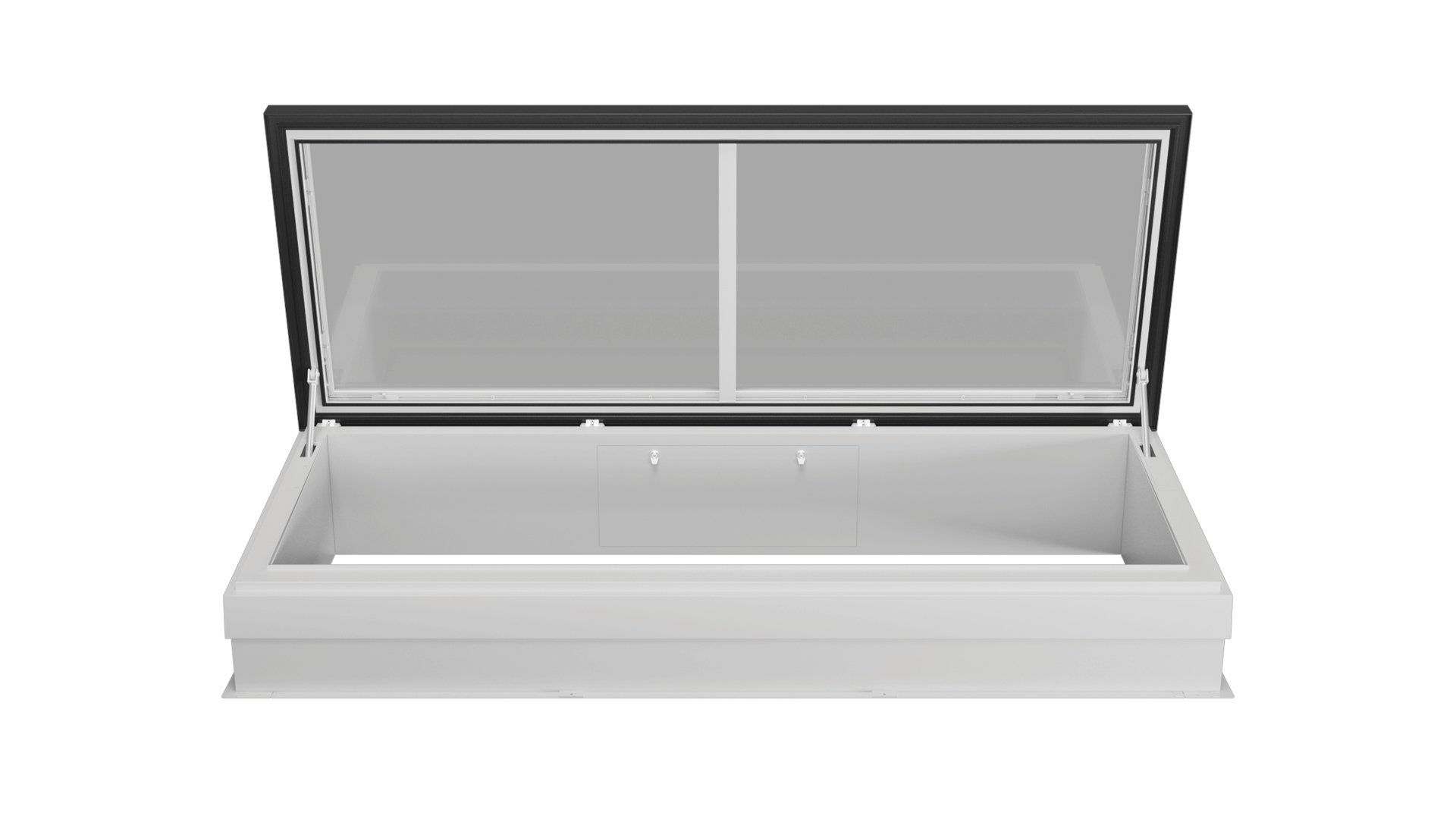 Flat Roof Access Hatches
The perfect access to the roof - Individual luxury – daylight at its best
---
With maximum glass surface and high-quality materials, our Flat Roof Access Hatches become the highlight on the roof of any building. In addition to optimised thermal insulation values and proven durability, the focus is primarily on architectural standards and comfort. We offer you flat roof access hatches in various sizes and opening variants to ensure the ideal solution on your roof. Our elements also meet individual requirements in terms of glazing and can be freely configured with thermal insulation or special solar protection glazing. We offer you the full colour range of the RAL chart, inside as well as outside, for our high-quality aluminium frame construction. In addition, our products can be designed as a blind system with external shade systems to reduce the amount of heat entering the building in summer.
Choose the right opening system for you
Flat Roof Access Hatch with folding mechanism or horizontal opening?
---
Our Flat Roof Access Hatches with folding mechanism
Best fit for your roof terrace
---
Our Flat Roof Access Hatches with horizontal opening
Secure access to your roof terrace
---