GRP in the bus industry
Attractive design in individual types
---
LAMILUX specialises in the production of fibre-reinforced plastics based on polyester and epoxy resin, which are used in various fields of application as a face sheet for sandwich panels or as panels in the bus industry. Our fibre-reinforced plastics are used in side walls, roofs, doors, curved structures, in flooring, as non-slip flooring in the entrance, aisle or luggage compartment. With their mechanical properties, glass fibre-reinforced plastics (GRP) provide strong protection of the outer shell of the bus from external influences and protect the bus from damage caused by moisture and scratches. We incorporate all of the advantages of glass fibre-reinforced plastics (GRP) into our LAMILUX Composites products.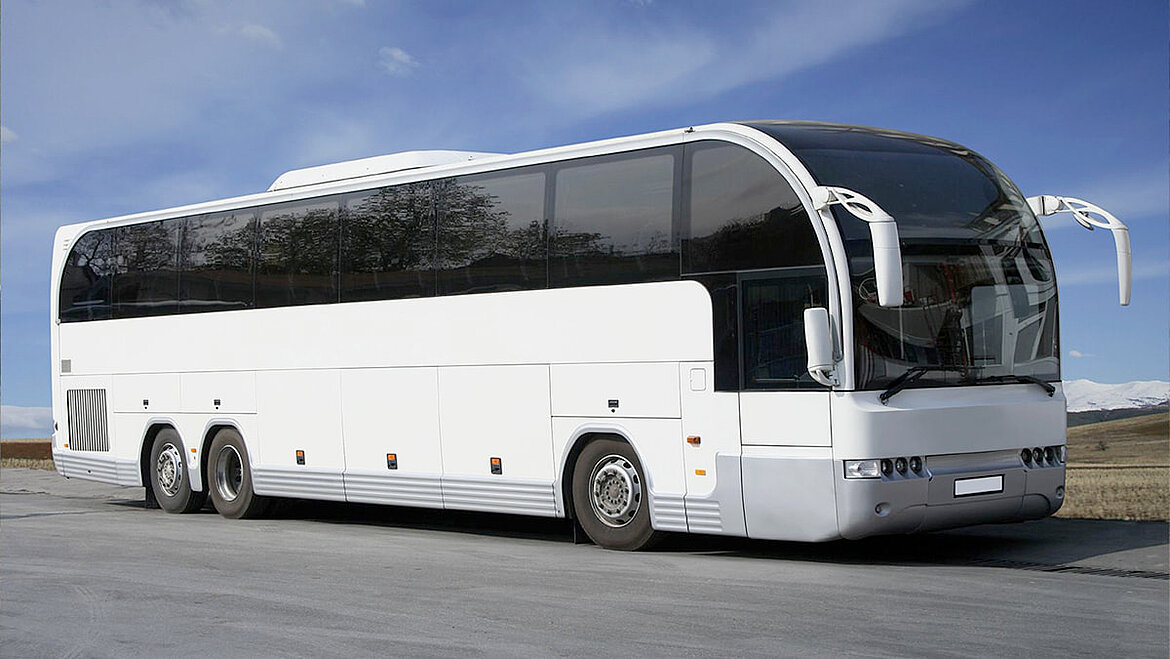 Fields of application in buses
Attractive design and strong protection
---
GRP is installed both internally and externally in buses. On the one hand, sheets made of fibre-reinforced plastic form the outer face sheets of the bus roofs and side walls, and on the other hand, other product types offer the option of individually cladding walls and coating floors in the interior. With their attractive design and strong protection, LAMILUX Composites provide impressive performance in the bus industry.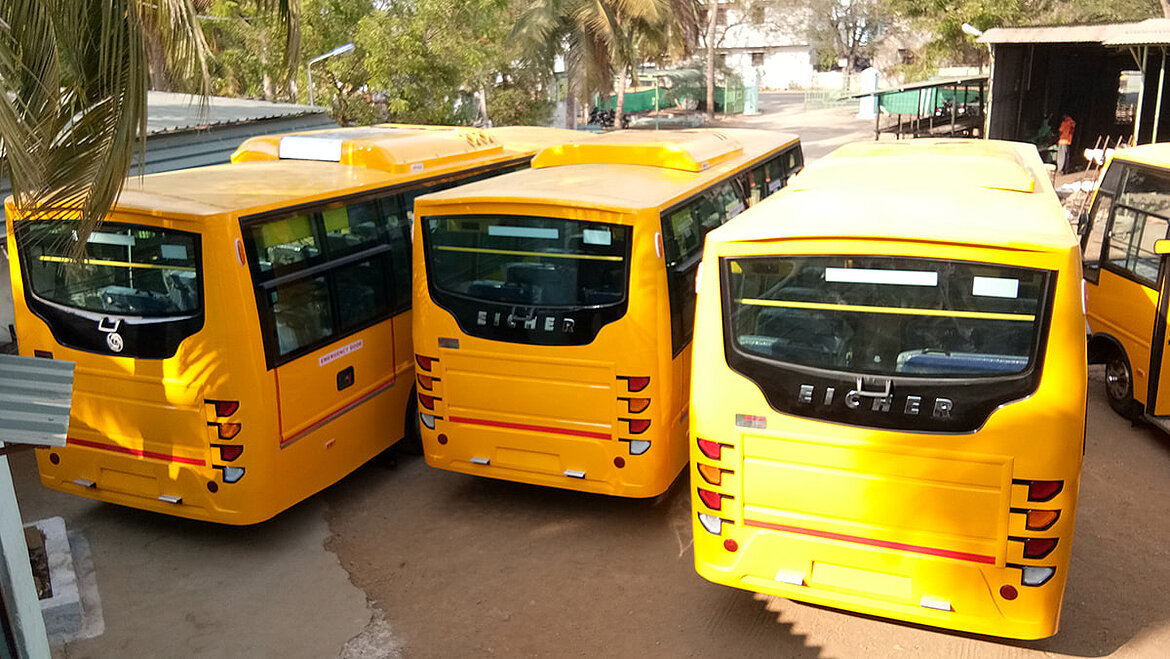 Due to its mechanical and optical properties, GRP qualifies as a bus roof material. As a large, hailstorm-resistant face sheet with very low linear expansion, LAMILUX Composites facilitate shock-free one-piece roof production and make the bus roof resistant to UV, weathering, hailstorms and corrosion. In addition to the mechanical advantages, when used as a face sheet, GRP offers a sophisticated and high-gloss surface with individual designs.

Most important features
Resistance to UV rays and weathering
Weight savings
High tensile strength
Our favorite composites for roof applications: LAMILUX Woven Roving Gelcoat 48% SH

The individual design possibilities of GRP also score points when designing the outer wall. The high strength and low weight of the composite material qualify it as an outer wall material. LAMILUX Composites products also make the outer side wall robust in withstanding frontal forces and enable very quick and easy repair in the event of damage and cracks.

Most important features
High-gloss surfaces
Wide range of colours
Weight savings
Our favourite composite for the exterior side wall: LAMILUX High Strength X-treme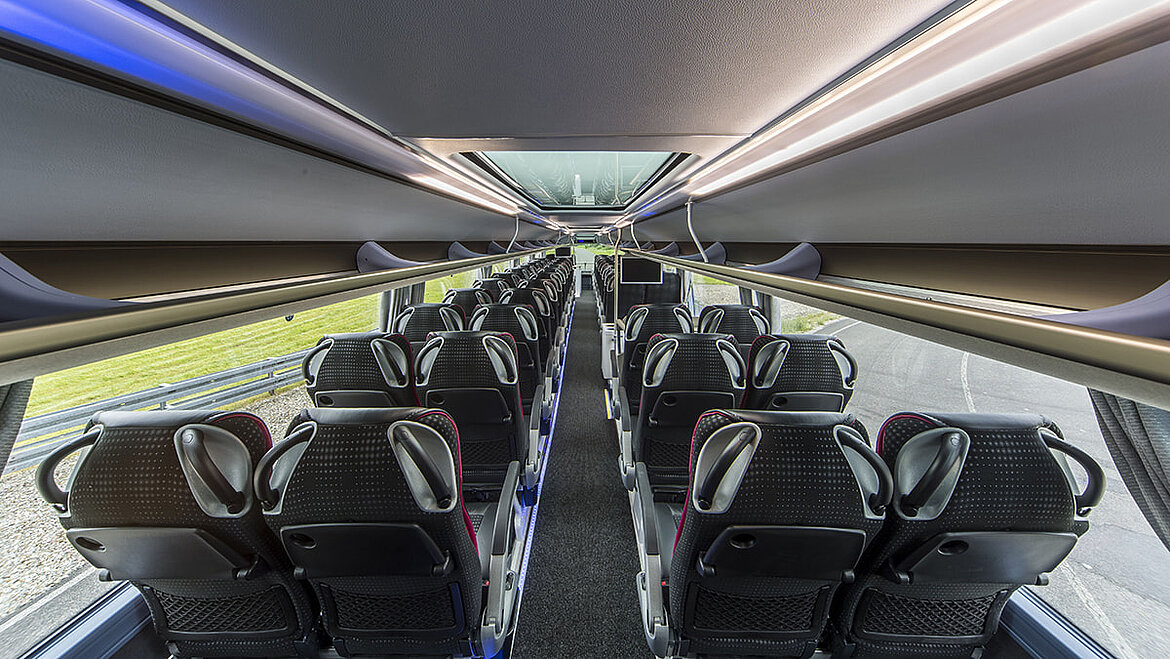 GRP is particularly suitable for use as a decorative and colour-coordinated material in designing bus interiors. In addition to the range of aesthetics, fibre-reinforced plastics ensure that no condensation enters the material structure and our products facilitate problem-free cleaning thanks to their pore-free surface.

Most important features
Easy cleaning
Individual decors and fabric types
Excellent compression strength and impact resistance
Our favourite composite for the interior side wall: LAMILUX LAMIGraph & LAMILUX LAMIfoamtex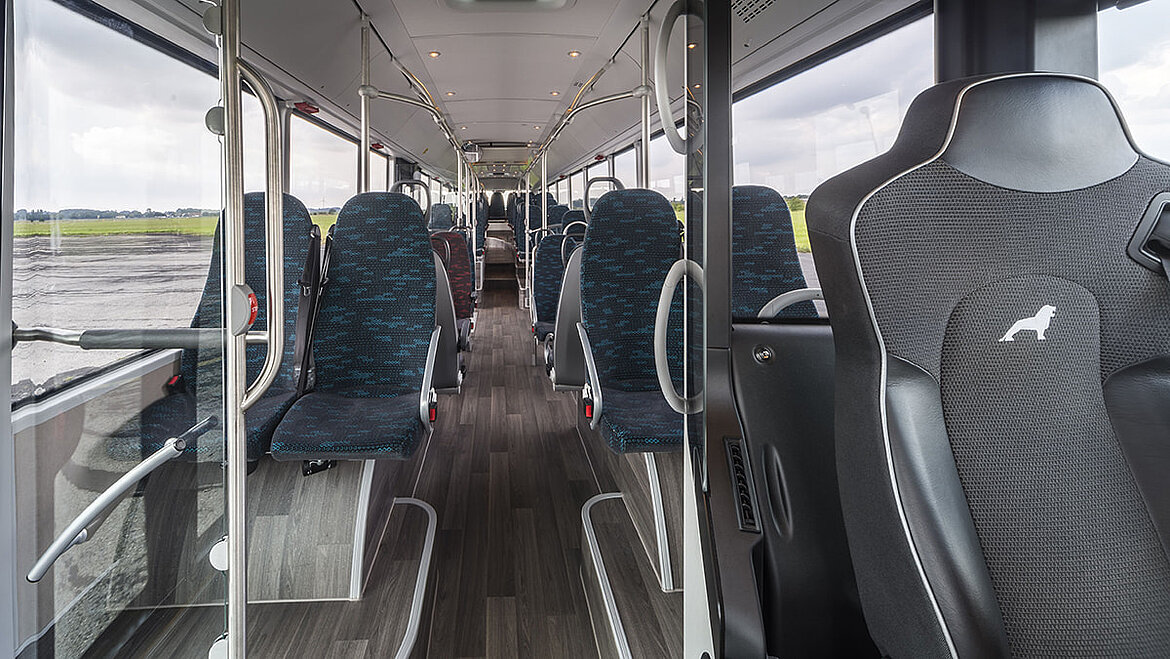 Thanks to GRP, the floor structure in buses is extremely durable, resilient, abrasion-resistant and can be produced in many colour variants. Special product versions offer an anti-slip effect. This ensures that bags and cases do not slip around and damage the bus or its contents, especially in the luggage compartment area. When installed in the area of the entrance and aisle of the bus, it also offers passengers protection against slipping in wet conditions. With a wide range of design options, the floor covering LAMILUX Composite Floor also provides an odour-free and weight-saving option for the interior floor structure.

Most important features
PVC GRP flooring
Individual design options
Anti-slip coating
Our favourite composite for flooring applications: LAMILUX Composite Floor & LAMILUX Anti Slip

TÜV-tested LAMILUX quality
---
The challenges that the vehicle shell of a bus must withstand are varied. This makes the quality of the materials installed in the bus all the more important, in order to avoid unnecessary repair costs. LAMILUX is the world's first manufacturer of fibre-reinforced plastics to have the majority of its laboratory and testing facilities voluntarily tested and successfully certified by TÜV Süd Germany. This means that we have imposed the highest quality requirements on ourselves and our products - in order to consistently deliver 100% quality to you.
The most important things at a glance
LAMILUX Composites
---
In thicknesses of 0.3 mm to 5.0 mm (product-dependent)
In widths up to 3.2 m
As panels up to 12 m or sheeting up to 300 m in length
Glass mats, Woven Roving or non crimp fabrics
Gelcoat layer for excellent UV and resistance to weathering, anti-slip coating
In a range of colours: RAL, NCS, translucent, dual colour, metallic or custom
Fibre structure, woven roving structure, high-gloss, matt, decor, dual colour
Smooth, corona-treated, roughened