Innovations at the BAU 2023 trade fair, Hall C2, Stand 321
---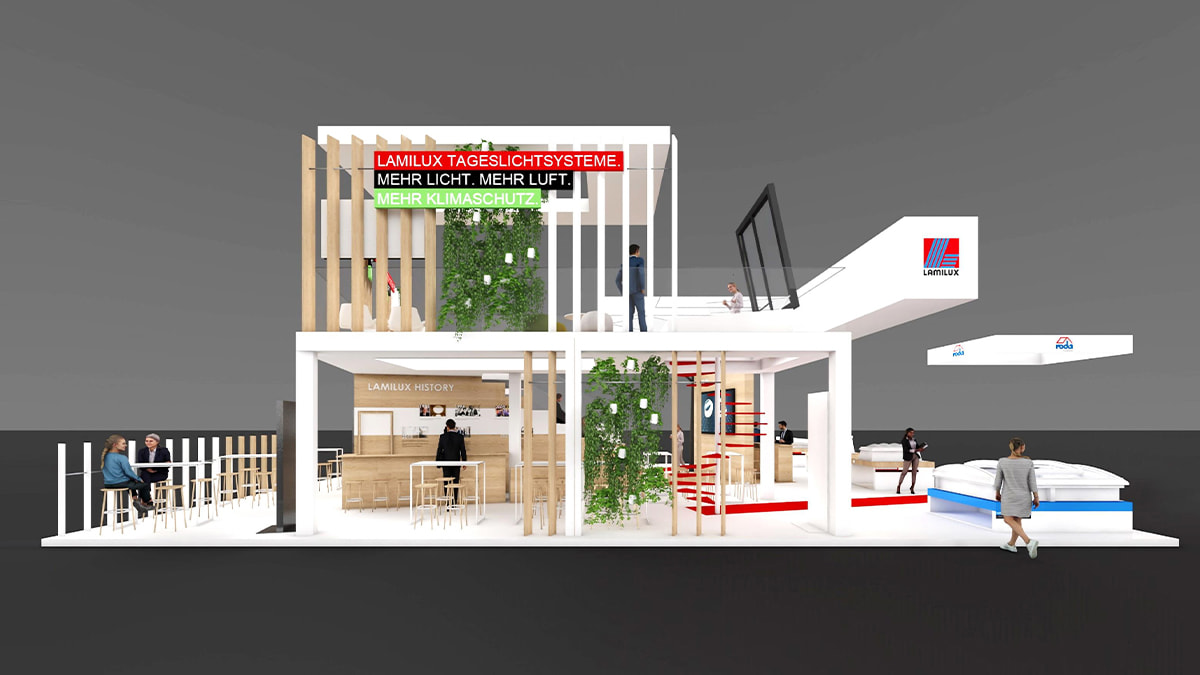 More light. More air. More climate protection.
At BAU 2023, the LAMILUX Heinrich Strunz Group will be presenting its new products on a two-storey stand of around 350 m² under the motto "More light. More air. More climate protection.", the comprehensive product portfolio of the daylight system manufacturer LAMILUX and its subsidiaries roda Licht- und Lufttechnik GmbH and MIROTEC Glas- und Metallbau GmbH.
From 17 to 22 April 2023, the world's leading trade fair for architecture, materials and systems will once again open its doors in Munich and numerous international exhibitors will present the latest trends and innovations in the construction industry. Among them is LAMILUX, the specialist for daylight systems, who will be bringing its products to life in a special way. Around 350 m2 of exhibition stand and two levels are available for visitors to immerse themselves in the world of daylight systems.
In the triple constellation of LAMILUX, MIROTEC and roda, the group of companies cover a comprehensive portfolio of products and services for daylight and ventilation technology as well as smoke and heat extraction on flat roofs. The LAMILUX Group will be presenting the following new products for the first time at BAU 2023: Luxurious LAMILUX flat roof exit Comfort Square, architecturally impressive MIROTEC steel construction with LAMILUX glass roof PR60, as well as three other new products not yet released on the market. The ultimate plus for trade fair visitors: free LAMILUX Academy lectures on relevant topics from the construction industry as well as the LAMILUX World with augmented reality presentation of LAMILUX add-on products.
LAMILUX has made it its mission to make the world brighter, healthier and more sustainable with skylights and glass roofs designed for durability. At the leading trade fair BAU 2023, LAMILUX will be presenting this claim at their new innovative trade fair stand "More light. More air. More climate protection".
You will find LAMILUX in Hall C2 at Stand 321.