LAMILUX CI System Glass Element F100 in Round Version wins German Design Award
---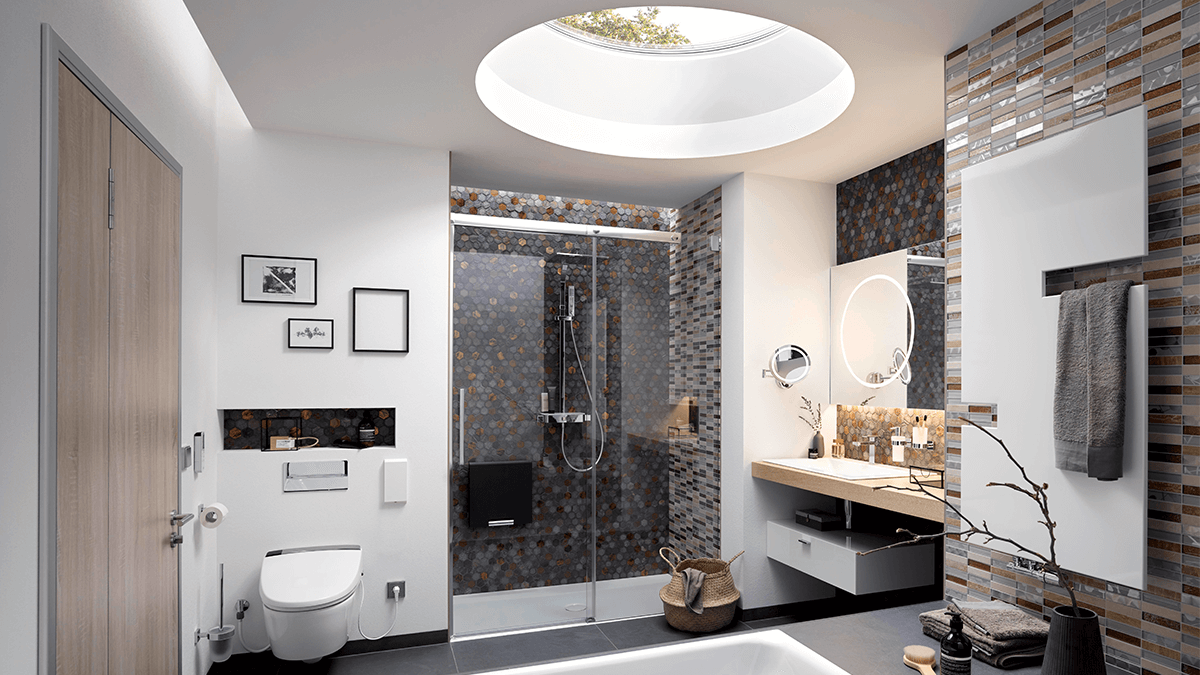 For the third time, LAMILUX has received the prestigious German Design Award for the category "Building and Elements": This year, it was the round version of their innovative Glass Element F100 which won the award. The internationally renowned award is a testament to LAMILUX's efforts to cre-ate unique daylight elements which feature exceptional designs. The round Glass Elements give particular emphasis to the combination of superior com-fort, heat insulation and energy efficiency.
Each year since 2012, the German Design Council has given the German Design Award to products "which truly represent pioneering contributions to the inter-national design landscape". More than 5,000 products were entered into the competition with approximately 760 submitted from abroad. In 2014 and 2017, LAMILUX received awards for their Passive House-certified Glass Architecture PR60 and Roof Exit Hatch Comfort. This year, the top-class jury consisting of representatives of industry and science gave the award to the round version of the LAMILUX CI System Glass Element F100.
A beautiful design which lasts
The circular Glass Element has made dirty edges a thing of the past: The rede-signed frame profile offers a smooth transition to the glazing which allows un-hindered rainwater run-off. The glazing also guarantees lasting clear views and lets in a generous amount of daylight. The special soundproof glazing minimises rain noise and the white, silk-matte finish of the inner surface means that addi-tional drywall work is not needed.
The innovative composite curved frame and hinge system of the LAMILUX CI System Glass Element F100 make it attractive to planners, architects and build-ing owners who are looking for something special. It is available with double or triple glazing and is fitted on a circular, fully heat-insulated upstand made of fibre-reinforced composite. Optimised isothermal lines for consistent heat insu-lation zones without any weak spots provide superior thermal insulation in all parts of the structure. LAMILUX's thermal-bridge-free product concept means maximum energy efficiency – in an award-winning design.