LAMILUX develops inclined upstand for round Glass Skylights
---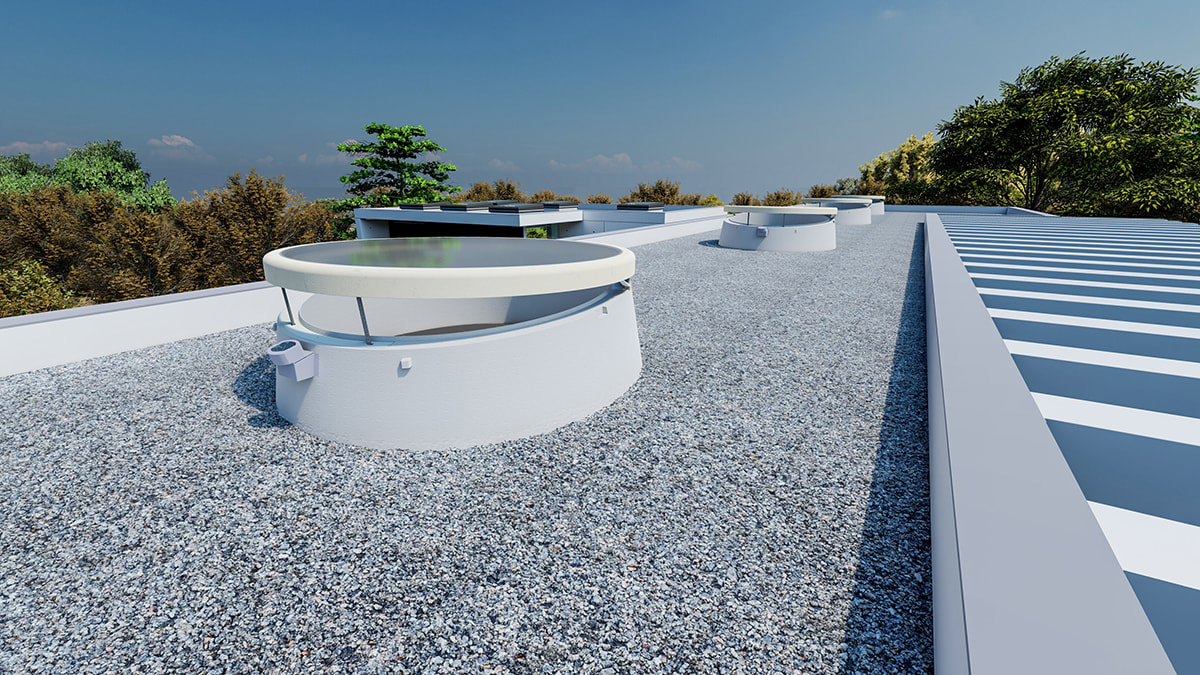 An inclined upstand for round Glass Skylights has not been available as a standard solution - until now. With the top surface of a slanting cylinder being the shape of an ellipse, instead of a perfect circle, the laws of geometry needed to be bypassed. LAMILUX has found a solution to this problem and can now reveal a new type of upstand available for round Glass Skylights.
Upstand outsmarts mathematics
The LAMILUX research and development team made it their mission to design an inclined upstand for round Glass Skylights. The motivation for this came from Technical Manager Joachim Hessemer, who himself led the team with the first-time construction of this upstand. Only one thing was certain during the development process: The base and top surface would be perfect circles. Everything in between are free-formed surfaces. Although this shape presents a challenge in terms of design and production, the circular Glass Skylights FE and F100 from LAMILUX are now available with an inclined upstand.
Fast water drainage without dirt marks
The standard Structural Glazing construction of LAMILUX Glass Skylights already allows water to run off level on all sides of the element. Especially with larger panes on a roof without inclination, however, standing water remains in the middle. That is why the inclined upstand creates an additional natural slope, allowing water and dirt to run off automatically. The result: A clear view of the sky and unobstructed daylight transmission into the building.
Premiere at the company's own daycare center
The LAMILUX Glass Skylight F100 Circular with the new inclined upstand has already been installed and is used for the first time in LAMILUX's newly built company daycare center. Visually the round skylights blend in with the child-friendly ambience, whilst functionally they are easy-care and low-maintenance. Further options and accessories, such as the new concealed ventilation drives, also make the round glass skylights interesting for representative locations such as foyers, restaurants or halls.