LAMILUX receives the German Design Award
---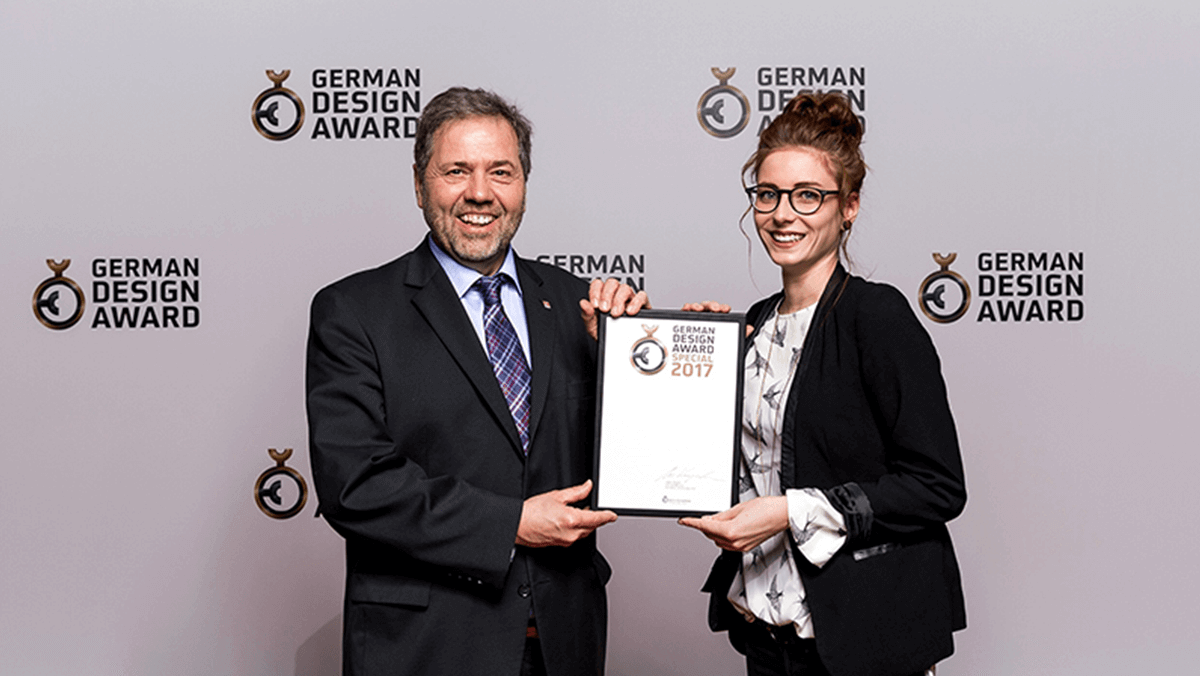 Exclusive living, individual luxury, elegant design: these features are united by the LAMILUX Comfort Roof Exit. LAMILUX recently received the "German Design Award 2017" for the daylight system. The elegant, single-flap roof exit provides so far an unrivalled daylight incidence for top floor apartments – and naturally, convenient access to the roof terrace. The variable system is also available in numerous other designs as a pure flat roof window.

The German Design Award is the top international prize awarded by the "German Design Council" – a top-class expert panel that has bestowed the award since 2012. Only products with a clearly distinctive design quality are permitted to enter the international design competition. The LAMILUX Comfort Roof Exit received the award in the "Special Mention" category. This recognises works whose designs display particularly successful sub-aspects or solutions. According to the German Design Council, this is an award that specifically acknowledges the dedication of companies and designers.
A large amount of daylight, controllable natural ventilation, convenient exit to the flat roof – this is provided by the CI System Comfort Roof Exit single-flap. If the single-section sliding roof is fully opened, you can conveniently access the roof terrace completely upright. And the large opening dimension (up to 111 cm x 318 cm) allows a large amount of fresh air to enter the room from above and ensures a healthy and pleasant indoor atmosphere.
Elegant DESIGN
The clean design is not disrupted by any unnecessary edges and joints. The technical accessories (electric drives, control and power cable) are also mounted on the outside of the roof exit, i.e. invisible to observers from the inside. You can choose from a large range of glazing, which combines the most important aspects of modern construction: thermal insulation, sound insulation, sun protection, self-cleaning and burglary protection.
Outstanding energy efficiency
The CI System Comfort Roof Exit single-flap is a compact, thermally optimised aluminium and glass composite system. The outstanding thermal insulation values mean that virtually no thermal heat is lost from the interior. In addition, the formation of condensation water on the interior of the large dormer window is prevented – on both the aluminium components as well as the panes of glass.