LAMILUX wins Digital Champions Award 2021
---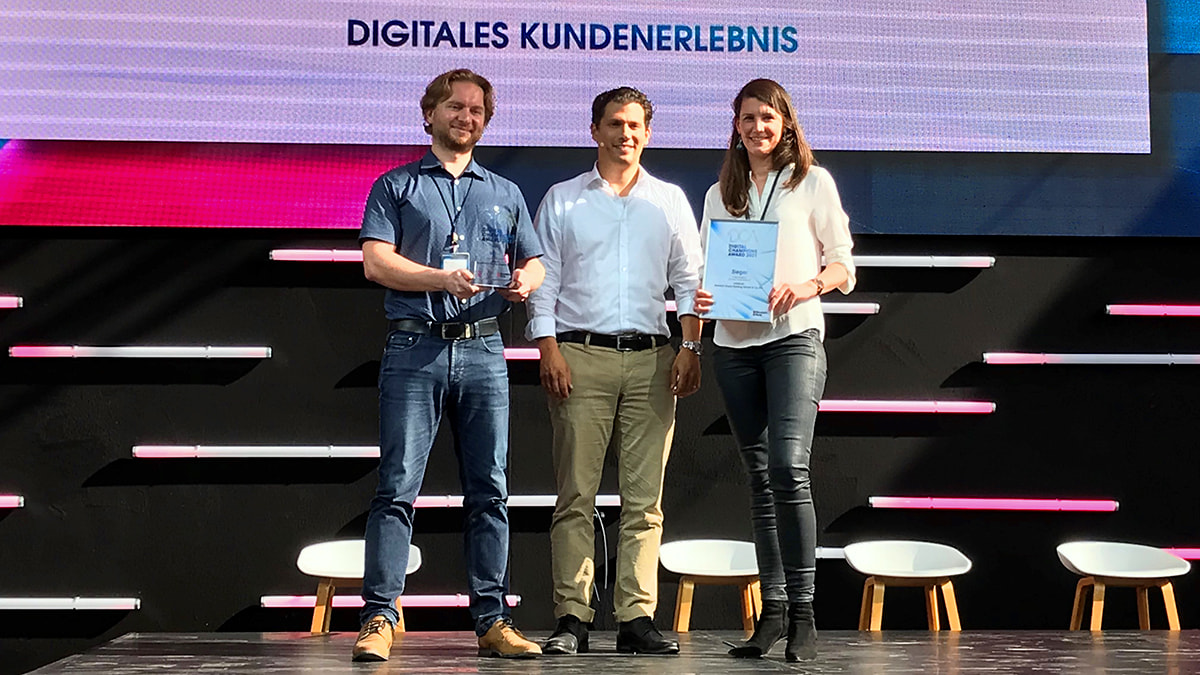 LAMILUX impresses jury with digital customer experience
Following the Architects' Darling and the German Innovation Award, LAMILUX now also wins the Digital Champions Award with its new BIM and product configurator jointly awarded by the German Telekom and WirtschaftsWoche. The award shows: LAMILUX makes the lives of its customers easier thanks to the digital customer experience and, as a medium-sized company, is fit for the future.
Nowadays, many architects, fabricators and planners do their planning with Building Information Modelling (BIM). That is why LAMILUX, the skylight manufacturer, has been designing its skylights to be BIM-ready for several years now. The specialist for flat roof windows, rooflight domes and continuous rooflights, SHEV systems and smoke extraction for buildings, has always offered its customers a comprehensive customer experience – in digital form too. This is also the opinion of the jury of the Digital Champions Award, which named LAMILUX the winner in the "Digital Customer Experience" category. Eligible to participate in the Digital Champions Award were all German, medium-sized companies that have been in the market for more than 5 years and have experienced sustained success in the context of digital transformation or are considered to be particularly exemplary in their approach to dealing with digital transformation.
Digital customer experience – made by LAMILUX
The latest highlight of LAMILUX's digital offering LAMILUX is the extensive product configurator. The service tool of the skylight specialist offers architects, planners and roofers the option of configuring flat roof windows or rooflight domes according to their individual needs in a very simple and straightforward manner. The LAMILUX product configurator thus creates a very special customer experience for planning in BIM software, but also for conventional product configuration.
About the Digital Champions Award
The Digital Champions Award is a joint initiative between Telekom and WirtschaftsWoche and has set itself the goal of awarding prizes to the most significant projects of medium-sized companies. In addition, the award seeks to bring such projects to the attention of the wider public. This year, the jury, consisting of Hagen Rickmann, Managing Director Business Customers Telekom Deutschland GmbH and Beat Balzli, Editor-in-Chief of WirtschaftsWoche as well as other experts, again recognised medium-sized companies that use new technologies to make their customers' lives easier and their own business fit for the future with the award.