The modular system for GRP flame retardant solutions: LAMILUX FireShield®
---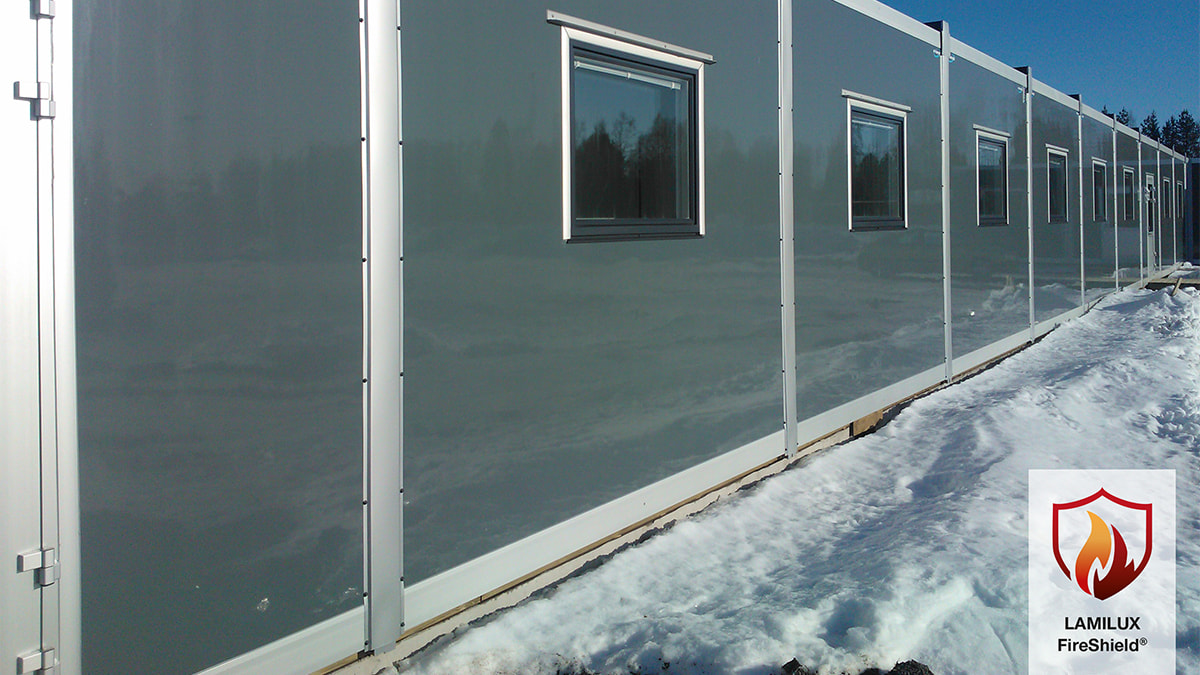 LAMILUX presents flame-retardant, fibre-reinforced plastics
The fibre-reinforced plastics in the LAMILUX FireShield® product family ensure optimum performance, including in terms of flame retardance. They can be individually configured according to different fire protection standards and for specific requirements. LAMILUX FireShield® thus has a unique position on the market.
The LAMILUX FireShield® product family includes solutions for a wide range of flame retardant requirements in the construction industry as well as for the transport industry on land, water or in the air. Thanks to different reinforcements and different resin systems, LAMILUX FireShield® can be customized to meet flame retardant requirements as well as a wide range of requirements in terms of mechanics, appearance, hygiene and functionality.
Tailor-made solutions for every application
Thanks to LAMILUX's unique modular system, no wishes of the customers are left unfilfilled. Currently four different variants of the product family enable LAMILUX FireShield® to be adapted to the flame retardant requirements, e.g. in accordance with DIN EN 13501, BS 476 or ASTM E-84, and other application-specific customer requirements. The products can also be supplemented, for example, with LAMILUX AntiBac for an antibacterial effect.
More safety thanks to halogen-free flame retardancy
Halogen-containing flame retardants cause corrosive and toxic gases in the event of fire, posing an additional hazard to humans and animals as well as goods. LAMILUX FireShield® is free of halogen-containing flame retardants: Another advantage for safety in the event of a fire.
For visible and non-visible applications
LAMILUX FireShield® also covers a wide range in optical appearance: from puristic laminate as a material for non-visible construction applications, to a fibre-free and sandable flame-retardant coating for subsequent painting or gluing, to a gelcoat surface for hygiene, optimum cleanability, optimum resistance to UV rays and weathering and customised design in a wide range of colours.