German Design Award for wave-shaped rooflight dome
---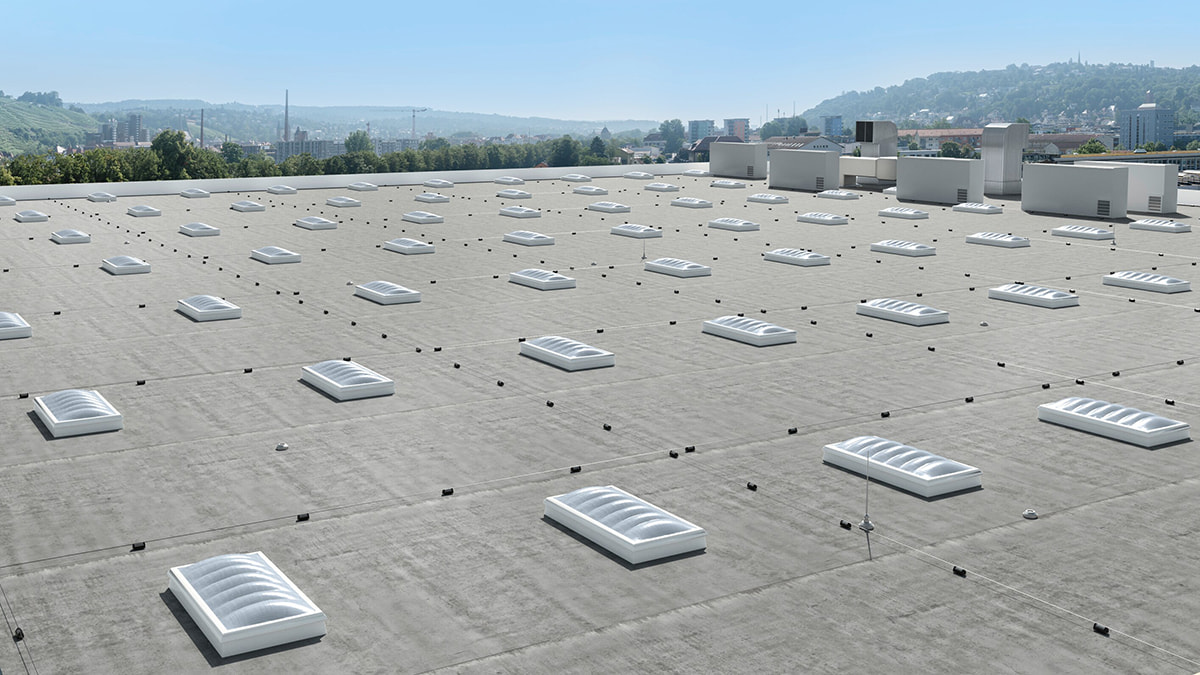 Award for revolutionary design
Only just launched on the market, the brand new LAMILUX Rooflight F100 W has already received its first award: the German Design Award in the "Excellent Product Design" category. This world-renowned design award honours the skylight with wave-shaped dome shell as the winner.
The new LAMILUX Rooflight F100 W ensures safe daylight intake even under extreme loads. It combines an architecturally unusual wave shape, stability under heavy loads, safety in extreme weather conditions, maximum user-friendliness for fabricators, and a wide range of customisation options for every building project.
The geometrically optimised design of the rooflight shell not only provides a variety of technical advantages, but also provides new architectural highlights on the flat roof. This innovative and technically advanced design solution is hitherto unique in the construction industry and revolutionises the standard for the industrial flat roof. "The clever geometry of our new Rooflight F100 W optimises our well-known classic skylight to completely new standards - not only in terms of functional benefits, but also in terms of visual design aspects. We are very honoured to receive this award for our unique wave-shaped rooflight dome and it motivates us to continue to play a pioneering role in the daylight systems market," explains Dr. Alexander Strunz, Managing Partner of the LAMILUX Heinrich Strunz Group.
About the German Design Award
For 10 years now, the German Design Award has been honouring ground-breaking products and projects that are pioneering in the German and international design landscape. The top-class international jury honours their manufacturers and designers with the award. The German Design Award is one of the most renowned design awards worldwide and enjoys an illustrious reputation far beyond professional circles. Anyone who triumphs in the face of high-calibre competition has successfully shown that they are among the best.