LAMILUX releases virtual showroom for skylights
---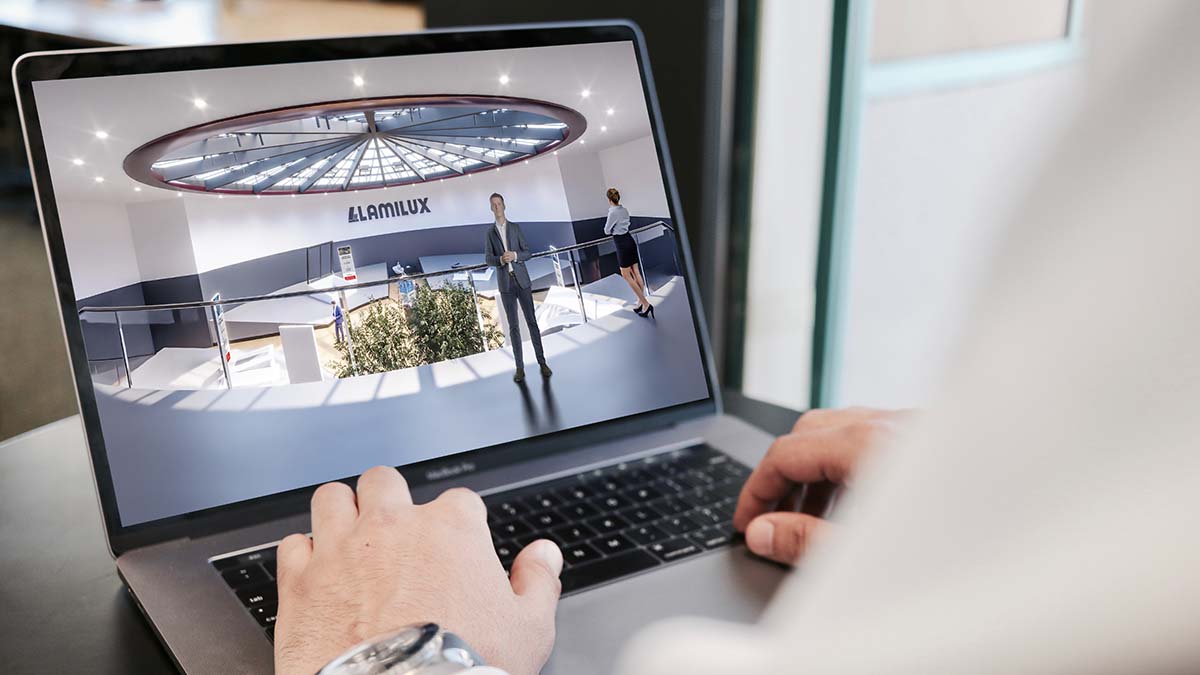 LAMILUX World creates unique product experience
Want to experience products and their advantages at first hand? Nowadays, this is easily done thanks to digital platforms that enable companies to give their customers deep insights into their product world. Like the virtual showroom LAMILUX World, which LAMILUX, the manufacturer of skylights, went live with in November. LAMILUX World allows visitors to virtually immerse themselves in the diverse product range and explore reference properties and all important product details on individual tours through the virtual terrain.
The virtual 360° world of LAMILUX is a digital offering for a completely new product experience. This is a virtual platform in which skylights are presented digitally in 3D view via the browser. LAMILUX World makes it possible for customers and all interested parties to experience the skylights in various usage and installation scenarios. The virtual showroom also showcases LAMILUX's values as a quality and innovation leader and fourth-generation family-run company.
Immerse yourself in the product world of LAMILUX
On LAMILUX Campus, visitors will also find a cinema, a product showroom displaying the entire product portfolio in a virtual showroom with detailed information and links to the BIM configurator as well as all important technical details, and an exhibition of the company history with all milestones from the foundation of the company in 1909 to the present day.
A special highlight of LAMILUX World is the built-in augmented reality feature offered by the LAMILUX AR app. Users can scan the respective QR code via a mobile device and have the LAMILUX products projected directly into their office or onto the construction site.
Click here to enter our virtual showroom "LAMILUX World"