Glass Skylight FE now with 3° inclination
---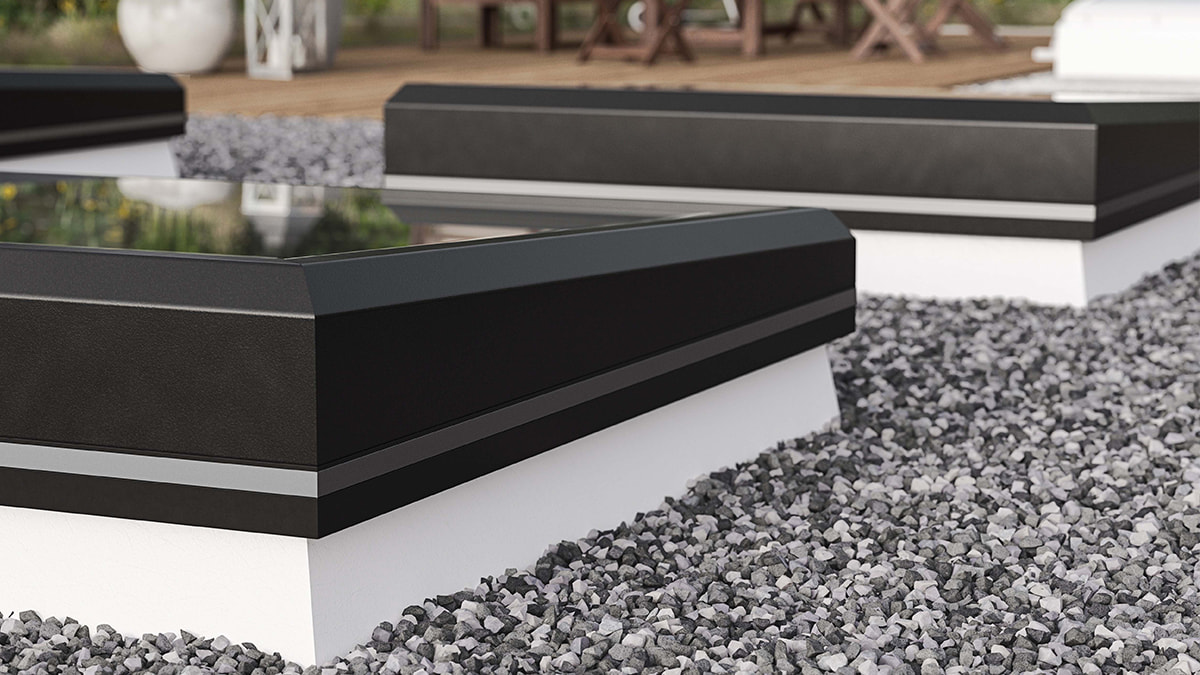 With its 3° inclination and the Structural Glazing Construction, the new LAMILUX Glass Skylight FE provides for an even drainage. The result: A clear view into the sky and maximum incidence of daylight at all times.
One year ago already, the newly developed LAMILUX Glass Skylight FE entered the market. This non-inclined version already won numerous design awards like the German Design Award, the Red Dot Award or two Plus X awards. The skylight version with 3° inclination now improves the functionality of the glass skylight even more.
About Glass Skylight FE 3°
The look of the new skylight is consistently homogeneous – without annoying connecting elements. For the production of the skylight a new joining technology is applied, by which the frame sections are joint at the edges without visible screw connections or weld seams.
Moreover LAMILUX opts for the Structural Glazing technology that allows for connecting the glass units and frames without visible fixing devices.
Due to that, rainwater and dirt can run off of all four sides of the even surface, even if a non-inclined skylight is installed. In case of the three degree inclined version, an additional slope is created that makes the water run off towards one side even faster.
The integration of drive systems, power supply units and cables into the frame of the skylight is not visible either. If you look at the element from the inside of the building, no motor or masking shield whatsoever can be seen.
A variety of customized special shapes as well as a wide variety of glazing and sizes up to 2.5 meters with freely selectable outside and inside colors of the skylight offer creative leeway in terms of design.